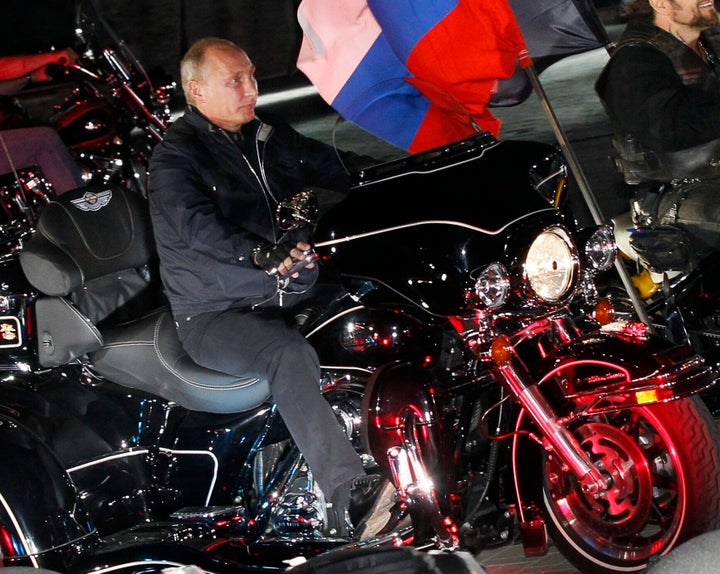 Though he has yet to officially respond to increasing speculation over his possible presidential run, Vladimir Putin showed a gang of bikers who's in charge by taking to a Harley Davidson during a festival in the port city of Novorossiysk.
As Reuters is reporting, Russia's ever-charismatic prime minister referred to the cyclists --a band calling themselves the Night Wolves -- as his "brothers" as he joined the festival, held to mark the city's liberation during World War II. "I want to talk to you, brothers. It is cool that you do not forget the heroes of the past," said Putin. "Boys, girls you are great. Not only are you having fun while riding your bikes but you are also combining it with patriotic deeds."
Russia's ever-charismatic prime minister's uber-macho move in merely the latest in a series of stunts which have defined his political career. As of late, he's been seen scuba-diving, fishing and playing hockey -- and has been known to ride horseback, fly fighter jets and hunt Siberian tigers.
Watch video of Putin's biker stunt here: