 MOSCOW, April 17 (Reuters) - President Vladimir Putin on Thursday said Russia had been forced to respond to NATO enlargement and that its annexation of Crimea, home to its Black Sea Fleet, was partly influenced by the Western military alliance's expansion into eastern Europe.
Putin said Moscow will respond if the United States moves ahead with plans to base elements of a missile defense shield in eastern Europe, accusing Washington of fueling a Cold War-style arms race.
"When the infrastructure of a military bloc is moving toward our borders, it causes us some concerns and questions. We need to take some steps in response," Putin said in a televised call-in with the nation.
"Our decision on Crimea was partly due to ... considerations that if we do nothing, then at some point, guided by the same principles, NATO will drag Ukraine in and they will say: 'It doesn't have anything to do with you.'"
Putin accused the military bloc of 28 nations of seeking to squeeze Russia out of its historic stomping ground in the Black Sea region, where Russian warships are based in the Tsarist-era city of Sevastopol.
"NATO ships would have ended up in the city of Russian navy glory, Sevastopol," Putin said.
Putin said Moscow wants to continue talks with Washington over its objections to U.S. missile defence plans, but would take all steps necessary to ensure its security.
The Ukraine crisis has left ties between Russia and the West at their lowest ebb since the Cold War.
Moscow has demanded binding guarantees from the United States and NATO that the defense system would not threaten Russian security, a non-starter in Washington because of strong opposition to any set restrictions on missile defenses.
"The deployment of these systems near our borders cancels out our strategic land-based missile positions ... We have to do something in response. It is fulling an arms race," Putin said.
"We will continue these negotiations but in any case we will do everything possible to guarantee the security of the Russian people." (Reporting by Alexei Anishchuk and Maria Kiselyova; Additional reporting by Polina Devitt; Writing by Alissa de Carbonnel; Editing by Mark Trevelyan, John Stonestreet)

Related
Before You Go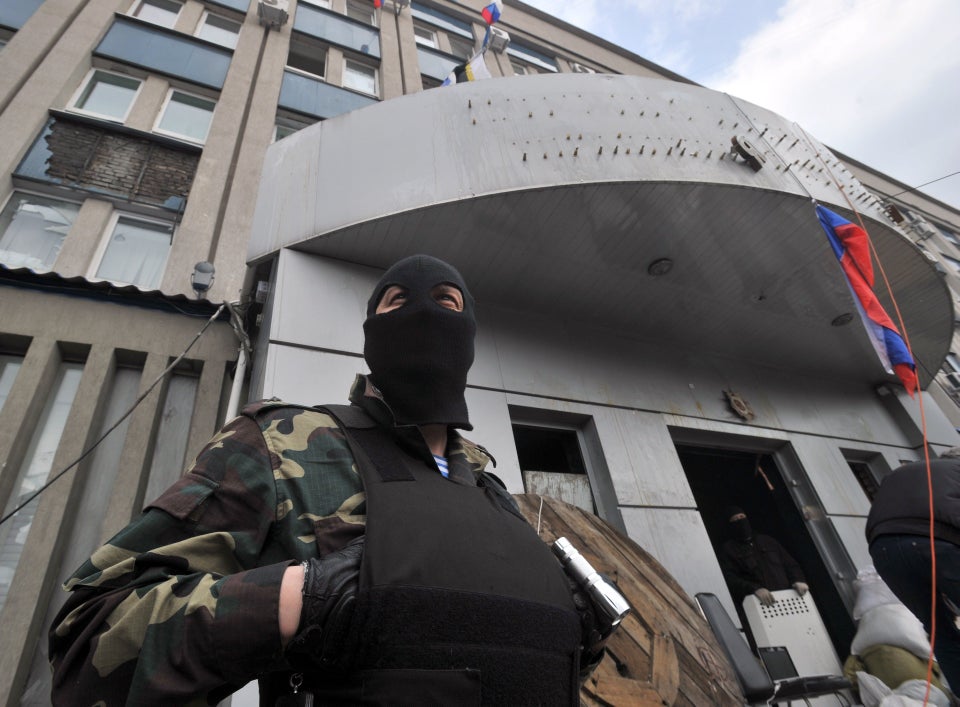 Trouble In Ukraine's East
Popular in the Community