A new poll finds that while President Barack Obama's favorability numbers are higher among Americans than Russian President Vladimir Putin's, Americans are more likely to view Putin as a strong leader.
According to a YouGov/Economist poll, Obama registers a 47 percent favorability rating among American adults, while Putin registers just 12 percent.
However, respondents were also asked whether Putin and Obama are strong leaders. Putin's showing on this question substantially bested Obama's, 78 percent to 45 percent.
The numbers were even more pronounced when broken down by party identification. While 83 percent of Republicans described Putin as very or somewhat strong, just 14 percent of Republicans said the same of Obama. Among Democrats, the numbers were more even, with 70 percent describing Putin as strong and 76 percent saying the same of Obama.
A February YouGov survey found respondents were more likely to rate Putin as "experienced," "strong," and "bold" than to assign Obama those qualities. But they gave Putin less of an edge than the most recent survey: 38 percent described Putin as strong, compared to 32 percent who said the same of Obama.
The newest YouGov poll was conducted online between March 8 and March 10, and surveyed 1,000 U.S. adults.
Before You Go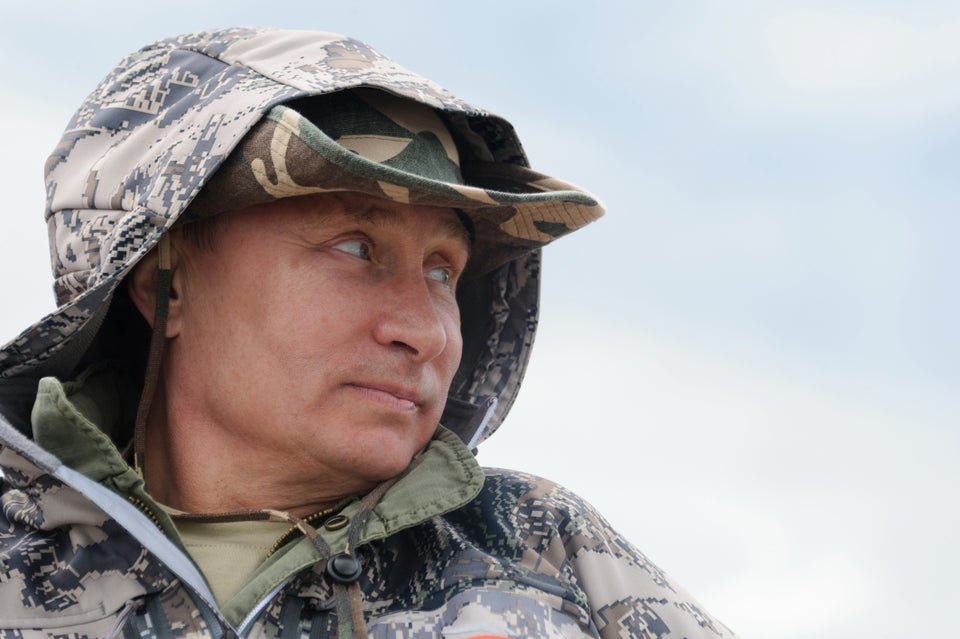 Russian President Vladimir Putin on his holidays
Popular in the Community