 MOSCOW, Jan 16 (Reuters) - President Vladimir Putin said on Thursday no athlete would face discrimination at next month's Winter Olympics, hoping to ease international concern over a Russian law banning gay "propaganda".
Aware that the success or failure of the Sochi Games will help shape his legacy, Putin has closely identified himself with the $50-billion event which opens on Feb. 7.
Putin outraged many in the West last year by signing a law banning the spread of homosexual "propaganda" among minors. Critics say the law is discriminatory and aimed at stifling dissent but calls for a boycott of the Games have failed.
In a speech to new foreign ambassadors presenting their credentials at a ceremony in the Kremlin, Putin offered his latest assurance that every athlete will be treated equally.
"The Olympic Games will be held in full compliance with the Olympic charter, without any discrimination on any basis. Russia will be rooting for its own athletes of course, but we wish success to all the athletes," Putin said.
The Olympics in the Black Sea resort of Sochi are a priority for Putin, who wants to use them to showcase Russia's modern face to the world, more than two decades after the fall of the communist Soviet Union.
In an attempt to improve Russia's image on human rights before the Games, Putin has already eased curbs on protests in Sochi, freed members of the Pussy Riot punk protest group under an amnesty and released former oil tycoon Mikhail Khodorkovsky, who had been Russia's most famous prisoner.
"I am confident the Olympics will bring nations closer together and help strengthen friendship, trust and partnership around the world," Putin said.
The International Olympic Committee has not commented on Russia's gay propaganda law, but some human rights activists are hoping the Games will be used as a platform to protest.
The United States is sending three openly gay members in its official Olympic delegation.
Putin's easing of curbs on demonstrations in Sochi will allow groups to hold some marches and gatherings at sites approved by the security services.
There is also a security threat to Sochi, which lies on the western edge of the Caucasus mountains. Militants trying to carve out an Islamist state in the region have threatened to attack the Games.
At least 34 people were killed last month in two suicide bombings in the southern city of Volgograd. Putin beefed up safety measures nationwide after the attacks and about 37,000 personnel are providing security in Sochi. (Reporting by Denis Dyomkin; Writing by Alessandra Prentice, Editing by Timothy Heritage)

Related
Before You Go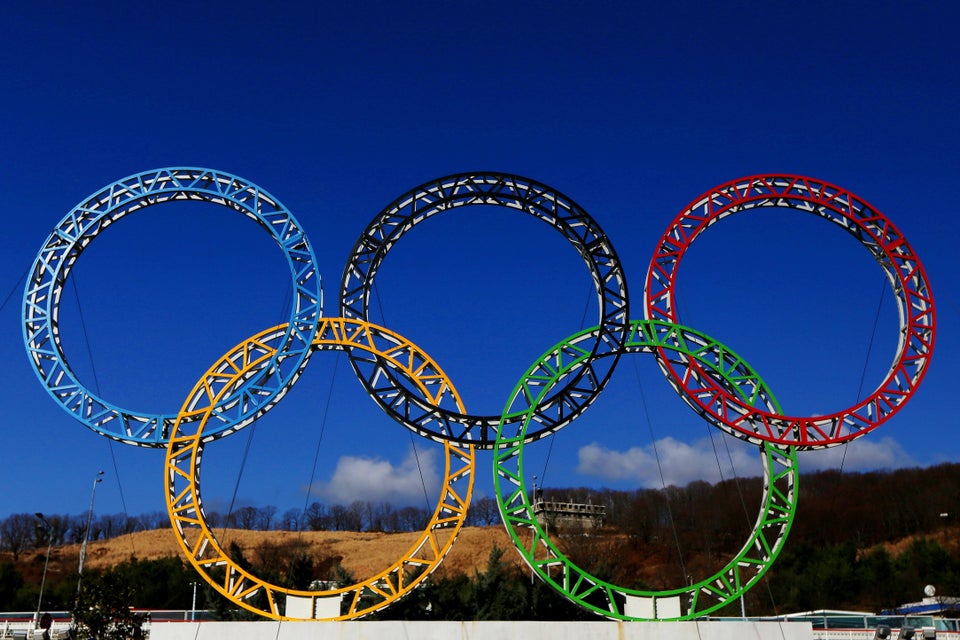 Russia Preps For 2014 Sochi Olympics
Popular in the Community