Russian President Vladimir Putin on Sunday said he welcomed President Donald Trump's call for allowing his country back into the Group of Seven, even as that proposal was dismissed by most of the leaders of the other nations that comprise the partnership.
Putin, whose country was expelled in 2014 from what was then the Group of Eight major industrial nations over Russia's annexation of Crimea, also suggested hosting the organization's next summit in Moscow.
"We did not (choose to) leave it, our colleagues refused to come to Russia due to known reasons at some point," Putin told reporters at a briefing in the Chinese city of Qingdao, Reuters reported. "Please, we will be glad to see everyone here in Moscow."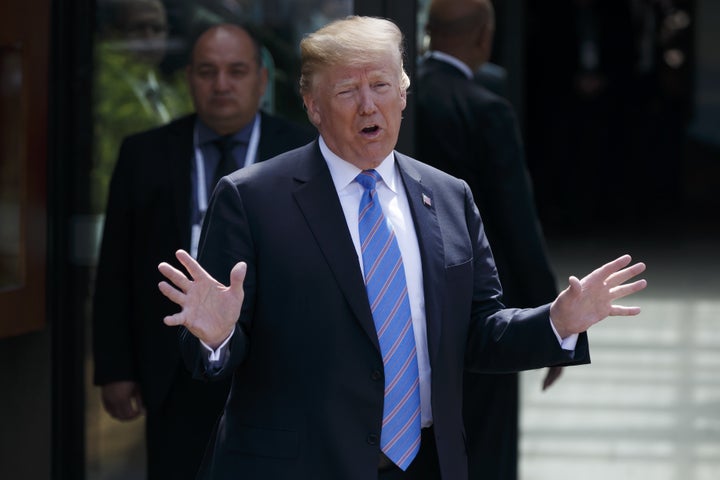 Trump on Friday suggested that Russia should be reinstated to the group, telling reporters that his view "may not be politically correct" but "we should have Russia at the negotiating table."
Italy's new prime minister, Giuseppe Conte, seconded Trump's idea. But other G-7 leaders showed no interest in it.
Trump faces his own problems with the G-7′s other members, especially over trade policy.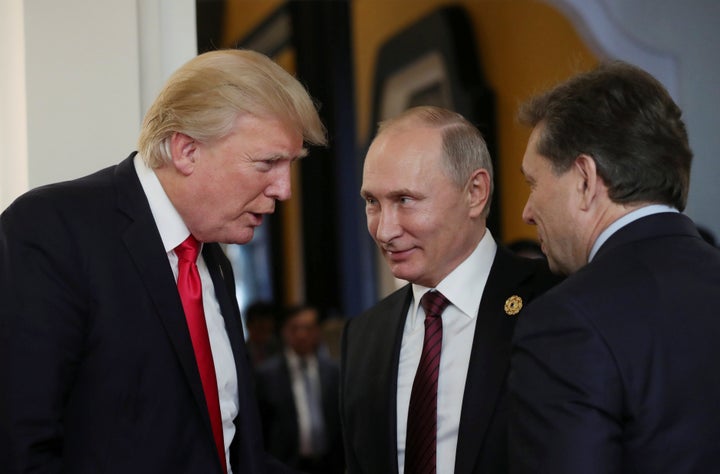 Trump on Saturday withdrew support for a joint statement issued by the other G-7 nations ― Canada, the U.K. Germany, France, Italy and Japan ― just hours after expressing support for it. He took the step of disavowing the statement as he and Trudeau exchanged barbs over Trump's move to impose tariffs on aluminum and steel imports from Canada, Mexico and the European Union
As part of the bickering, Trump threatened to "stop trading" with some of the U.S.′ closest allies and to impose tariffs on foreign automobile imports from Canada.
He left the summit early on Saturday, skipping out on a discussion on global climate change to travel to Singapore ahead of his Tuesday summit there with North Korean dictator Kim Jong Un on Monday.
French President Emmanuel Macron on Thursday hit back at Trump over trade policy and other matters on which the president with other G-7 nations, saying in a Twitter that "maybe the American president doesn't care about being isolated today, but we don't mind being six, if needs be."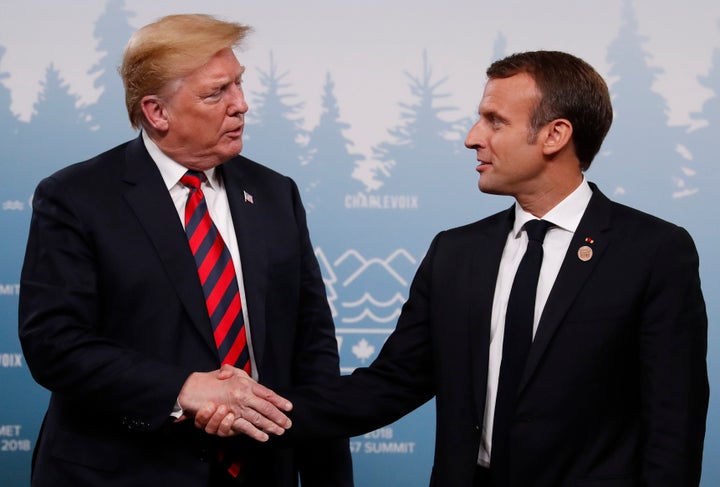 The six remaining nations, he said, "represent values" and a "true international market force."
A photograph capturing Macron and Trump shaking hands on Friday showed the imprint of the French leader's fingers left on the president's hand, suggesting he gave Trump a particularly forceful grip.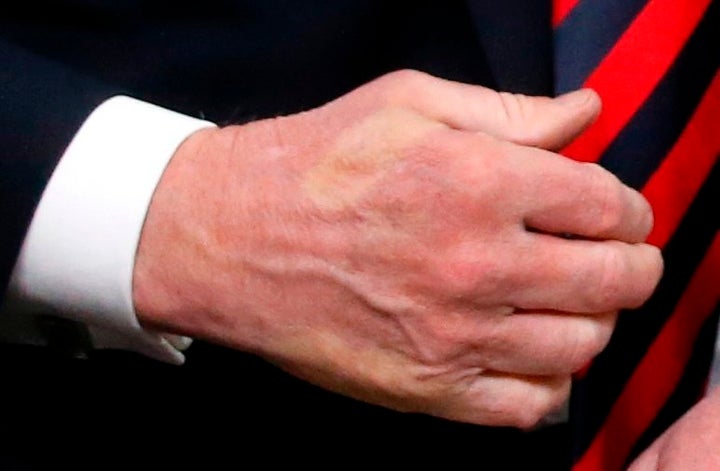 Popular in the Community