President Vladimir Putin secured a fourth term in office on Sunday, following a presidential election in Russia that observers say was merely a formality and lacked any serious challengers. The real intrigue was not the race itself, but what happens next.
The Russian Constitution bars Putin from running again in 2024, and this year's vote is a starting gun for the country's powerful officials and oligarchs to jockey for position ahead of an uncertain future. 
The leading figures in Russia's behind-the-scenes power struggles include longtime Putin associates and top government figures, a rising group of young technocrats and a powerful security service. These factions have been increasingly, openly at odds as anticipation grows over who Putin will include in his new government and who will hold influence outside of it.
"After March 18, Putin has to appoint a new government and he has to start thinking about his last presidential term. He has to start thinking about some kind of mechanism to remain in power, transfer to a successor or change the system," explained Mikhail Zygar, a Russian journalist and author of a book on Putin's inner circle.
"That's the mystery for everyone. Everyone is very scared because they don't know what surprise he is preparing."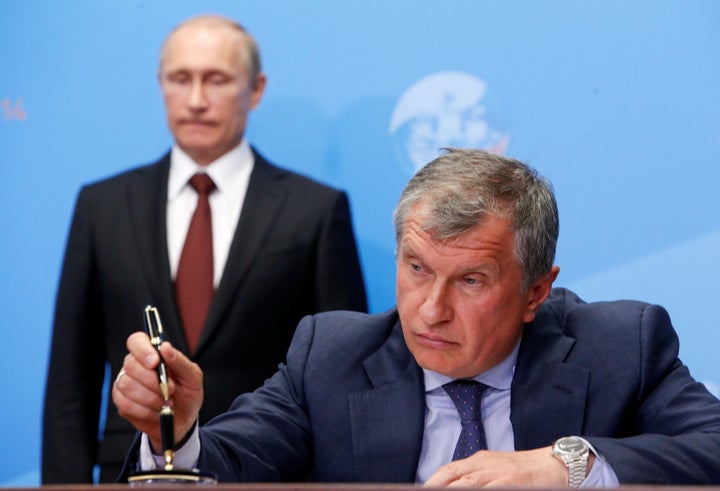 A Corruption Case Shocks Russia's Elites
Putin has long tried to prevent any one interest group or individual from gaining too much power, seeing political upstarts as threats to his authority. But it appears his control over his associates has begun to slip, and he hasn't been able to keep disputes between major figures behind closed doors.
In an episode last year that showed the high stakes of these battles, a court sentenced former Economy Minister Alexei Ulyukayev to serve eight years in a penal colony and pay $2.2 million for corruption and accepting bribes.
Ulyukayev denied the charges and blamed a political opponent for setting him up ― Igor Sechin, a former deputy prime minister who is now head of Russian oil giant Rosneft. Sechin, in turn, denies Ulyukayev's accusations. 
The case centered on a meeting between the two men in late 2016 at Rosneft headquarters, where hidden cameras captured Sechin giving Ulyukayev a gift basket full of sausages and a large brown bag. The bag contained $2 million, which Sechin accused Ulyukayev of seeking as a bribe. Ulyukayev claims he thought the bag contained bottles of wine. 
Based on the sting operation and Sechin's testimony, Ulyukayev was convicted.
The biggest prize for lots of public officials right now is the right to leave office after the election.

Konstantin Gaaze, political analyst who writes for the Carnegie Moscow Center
Sechin served as Putin's secretary in the 1990s and is now one of the country's most powerful men, even though he no longer holds a position inside the Kremlin. Experts describe him as a staunch conservative and anti-Western figure in Russian politics, and he is currently under U.S. sanctions related to Russia's annexation of Crimea. 
Sechin is a linchpin in a group of hawkish former security officials known as the "siloviki," who are looking to gain more influence during Putin's next term. Sechin's power has grown to the point where analysts say that in addition to his role in Rosneft, he also holds significant pull over both the court system and Russia's security services.
"Sechin, on the one hand, is the CEO of the biggest Russian oil company, and on the other hand, is a member of Putin's inner circle, so he basically can do everything he wants without the limitations that a public official has," said Konstantin Gaaze, a political analyst who writes for the Carnegie Moscow Center think tank.
"He has more influence than the prime minister."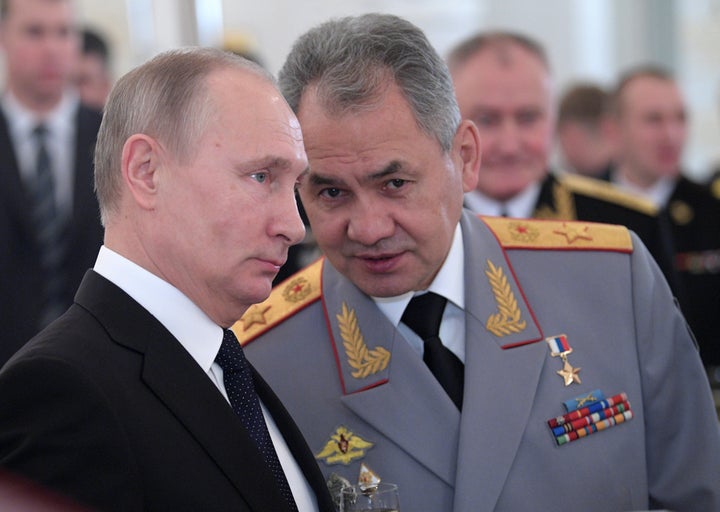 Staking A Claim In Putin's Final Term
Ulyukayev's harsh sentence and his allegations against Sechin set a disquieting tone for Russia's elites. The former economy minister's downfall provides both a glimpse of potential disputes to come in the next six years and a sign that even powerful figures are now vulnerable and that a wrong political move could result in jail.
In a closing statement at the trial, Ulyukayev paraphrased John Donne's poem "For Whom The Bell Tolls" and warned those watching that "the bell could start tolling for any of you." 
"That case is a major reason why the level of trust in Russian elites is dramatically low. They just don't trust each other," said Gaaze.
"They are afraid not because of some abstract feeling, not because of the Western sanctions, but they are afraid because they feel the rules of the game in the Russian elite changed dramatically."
Everyone is very scared because they don't know what surprise [Putin] is preparing.

Mikhail Zygar, Russian journalist
Already, other tensions have begun to escalate within the Kremlin, including between the speaker of Russia's parliament, Vyacheslav Volodin, and Putin's first deputy chief of staff, Sergei Kiriyenko. Both wield sizable power within the government, control duties that go beyond their titles and are seeking to expand their roles.
But as Kiriyenko and Volodin gain more influence, their conflict has become increasingly heated. The two fought over the best way to manage Putin's election campaign and address his opponents, experts say, with Volodin criticizing Kiriyenko for drawing too much attention to the race and turning it into a circus.
The next presidential term will likely also see other top members of the Kremlin, such as Defense Minister Sergei Shoigu and Prime Minister Dmitry Medvedev, seek to secure their places. More liberal-minded economists, military figures and other interest groups are all expected to vie for prominence.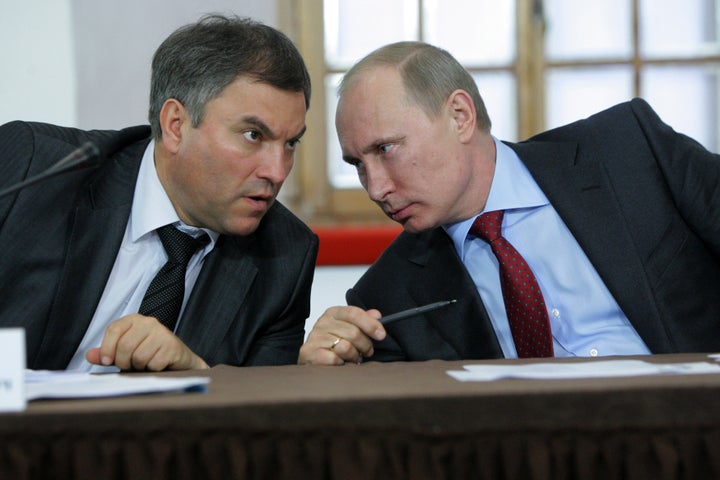 The Young Technocrats
Even after the election, it won't be immediately obvious who is set to emerge from the melee. Putin will appoint a new government and is likely to bring in new people for a number of positions, potentially even replacing Medvedev, who is mired in corruption allegations.
Positions in Putin's new government may instead fall to a new generation of officials whose ambitions the president can easily control.
"For Putin, it will be much easier to choose young technocrats for government positions instead of trying to persuade some politically strong, experienced figures," said Tatiana Stanovaya, head of the political analysis organization R.Politik. 
As a result, Stanovaya says it's likely that these younger, less ideological figures who won't challenge Putin's authority will enter Russia's government. Important figures in the Kremlin may then shift to roles more like Sechin's, using unofficial means of wielding their influence while avoiding the accountability that comes with public office.
"The biggest prize for lots of public officials right now is the right to leave office after the election. After the Ulyukayev case, they realize that they take all the risk with none of the benefits," Gaaze said.
But several government positions Putin will pick still wield significant power, such as deputy prime minister, and are worth keeping an eye on. Given the uncertainty over what Russia's next six years will look like, however, there's no guarantee that whoever takes those jobs will hold on to them.
"The government he's going to appoint right after the election is not the government that is going to be in power by the end of his presidential term," Zygar predicted.
"Everyone is expecting a long period of turbulence."
Calling all HuffPost superfans!
Sign up for membership to become a founding member and help shape HuffPost's next chapter