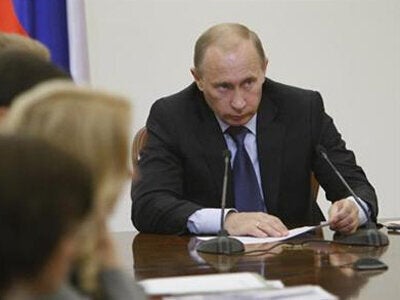 Vladimir Putin accused President Bush tonight of orchestrating the war in Georgia in a plot to get John McCain elected to the White House.
In his most explosive allegation since the South Ossetia crisis erupted, the Russian Prime Minister said that the United States had provoked the conflict to aid the Republican candidate, who is an outspoken critic of the Kremlin.
"It is not just that the American side could not restrain the Georgian leadership from this criminal act. The American side in effect armed and trained the Georgian army," Mr Putin said.