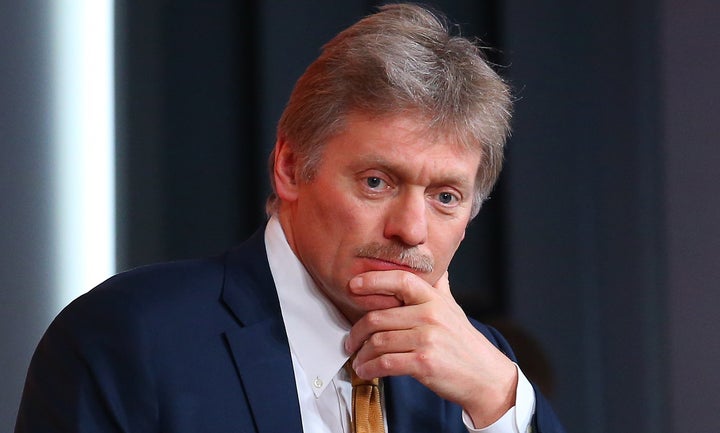 Peskov was speaking to students at the Higher School of Economics in Moscow, BBC Russia reports, when he suggested that the women accusing the disgraced Hollywood producer should have come forward earlier and are only speaking out now for money. 
"You know, this reminds of the Hollywood stars, who became stars, who did a lot that is not compatible with our notions of honor and dignity," Peskov said, according to reports from Radio Free Europe and Newsweek. "But they did this in order to become stars."
Peskov continued to question the motives of Weinstein's accusers.
"Maybe [Weinstein is] a scumbag, but nobody went to the police and said 'Weinstein raped me,'" he said, according to The Guardian. "No, they wanted to earn $10 million. What do you call a woman who sleeps with a man for $10 million? Maybe I'm being crude, but she's called a prostitute."
More than 80 women, including actresses Ashley Judd, Rose McGowan and Cara Delevingne, have accused Weinstein of sexual harassment, assault or rape. In the wake of the Weinstein accusations and the subsequent Me Too movement, dozens of high-profile men have faced sexual harassment and assault accusations. 
"If Slutsky attacked a poor journalist, where was she, why did she put up with it?" Peskov said, according to Agence France-Presse. "They got felt up in his office. Girls probably see better, but he can probably be seen as a not very pleasant man. If he felt you up, if he harassed you, why were you silent?"
On March 21, the Russian parliament's Ethics Commission ruled that Slutsky had not committed any violations. Russia has no law defining sexual harassment. Earlier this month, the head of the State Duma's committee on family, women and children said that legislation outlawing sexual harassment would be "absolutely excessive."
REAL LIFE. REAL NEWS. REAL VOICES.
Help us tell more of the stories that matter from voices that too often remain unheard.