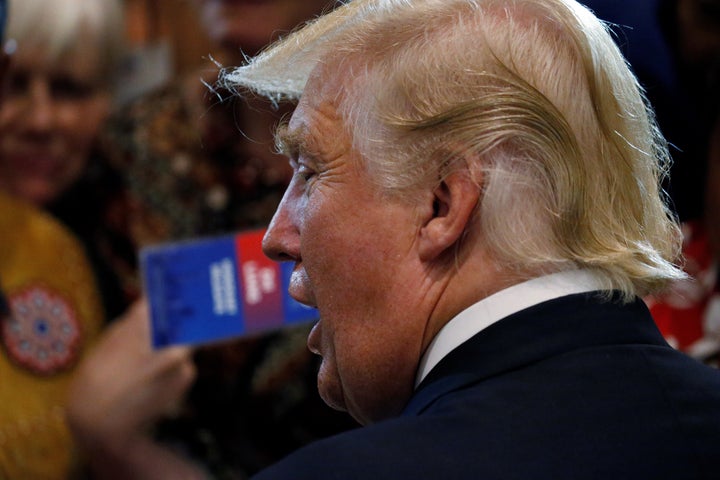 Members of the intelligence community are worried that Donald Trump ― who has deep ties to Russia and is apparently the preferred presidential candidate of Russian dictator Vladimir Putin ― could have access to highly classified national security briefings as early as Friday.
Trump and presumptive Democratic nominee Hillary Clinton will begin receiving the briefings after the Democratic National Convention ends on Thursday, ABC News reported Monday. As the Republican nominee for president, Trump is now among a handful of people who do not hold a security clearance but have the potential to get these briefings. But he also has closer ties to a foreign government than perhaps any presidential candidate in recent history.
Trump has called for following Moscow's lead on various global issues and questioned whether it's necessary for the U.S. to always defend other members of NATO, the alliance created during the Cold War to protect American partners from an expansionist Soviet Union. His rhetoric about foreign policy neatly matches the message coming out of Moscow: that America has little need for its long-time partners in Europe ― particularly in NATO ― or elsewhere, and that the U.S. should have less influence internationally. Trump has extensive business and financial ties to Russia. The Washington Post has described his relationship with Putin as a "bromance." Troll accounts tied to the Russian government have promoted Trump on Twitter, the New Yorker's Adrian Chen noted last year. And this week, mysterious hackers released internal Democratic National Committee emails ― a move that security experts and reporters are increasingly convinced was an attempt by the Russian government to swing the presidential election to Trump.
Trump's deep relationship with Russia has the intelligence community worried.
"Never have we had a candidate so tied to a foreign power, especially one that is so hostile to the U.S. in many ways, and one that is actively messing with our election," said one former senior intelligence official. "Many [in the intelligence community] don't care about U.S. politics and pride themselves on being nonpartisan, but the ties to Russia are deeply disturbing."
Former intelligence officials say that Trump would not be briefed on covert actions or learn about sensitive sources or methods of collecting intelligence, but he could have access to information that would be highly valuable to Putin.
That could include briefings on U.S. strategy in Syria or Ukraine; the CIA's assessment of Syrian dictator Bashar Assad or the Russian leadership; or U.S. spy agencies' knowledge of Russian military movements.
"The notion that the Trump team could request intel briefings on Russia when they clearly have close ties is horrifying, especially after the DNC leak," said the former intelligence official.
Intelligence community briefers will have to be careful when giving information to the presidential nominees, John McLaughlin, a former deputy director for intelligence at the Central Intelligence Agency, told HuffPost. "I don't know what specific guidance the briefers have been given by intelligence community leadership, but I would recommend focusing on broad trends and staying away from specific sources and methods of acquiring information."
Russia attempting to intervene in American electoral politics would be concerning, said Rep. Adam Schiff (D-Calif.), the ranking member of the House intelligence committee, which has oversight over the CIA and other intel agencies. "Given Donald Trump's well known admiration for Putin and his belittling of NATO, the Russians have both the means and the motive to engage in a hack of the DNC and the dump of its emails prior to the Democratic convention," Schiff said. "That foreign actors may be trying to influence our election ― let alone a powerful adversary like Russia ― should concern all Americans of any party."
Robby Mook, Clinton's campaign manager, shied away from saying whether Clinton believes the Russians were behind the hack in a press conference Monday morning. But he didn't drop the issue. "Voters need to take a look at this," he said. "It's troubling if it's true."
Even DNC associates' personal email accounts may have been targeted by hackers, Yahoo News' Michael Isikoff reported Monday. According to Isikoff, a Yahoo security team known as "The Paranoids" warned Alexandra Chalupa, a DNC consultant who had been researching Trump aide Paul Manafort's ties to pro-Russian politicians in Ukraine, that it "strongly" suspected that her account had "been the target of state-sponsored actors." The DNC told Chalupa to stop the work, but continued to investigate the hack. "The last time somebody broke into the DNC," a Democratic Party security source told Isikoff, "it led to the resignation of a president."
Regardless of the concerns of some in the intelligence community, Trump is nearly certain to get the briefings starting later this week. "I do not intend to withhold briefings from any officially nominated, eligible candidate," James Clapper, the director of national intelligence, wrote to Speaker of the House Paul Ryan (R-Wis.) in a letter dated July 11.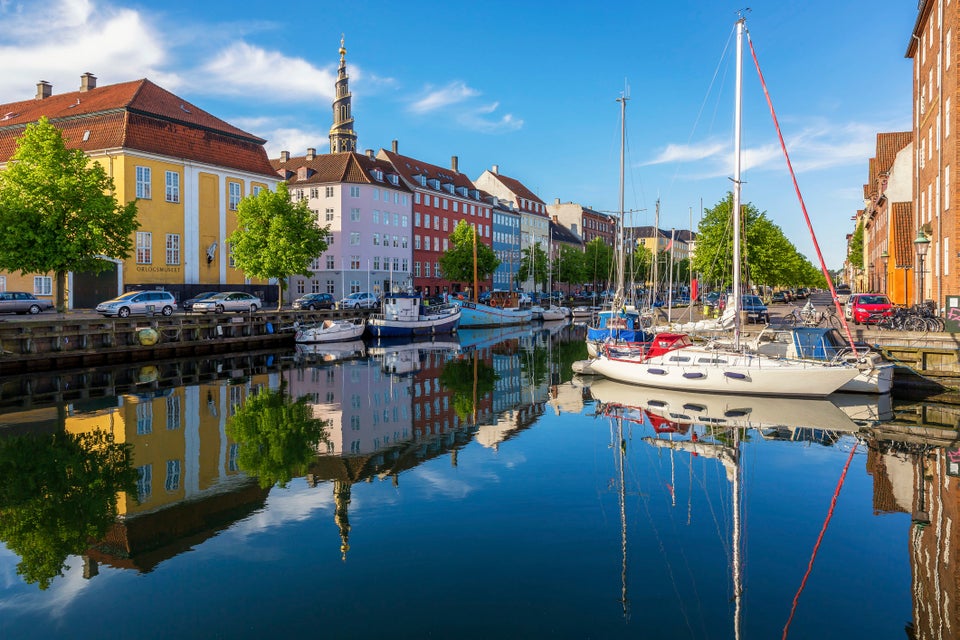 10 Excellent Countries To Move To If Trump Becomes President