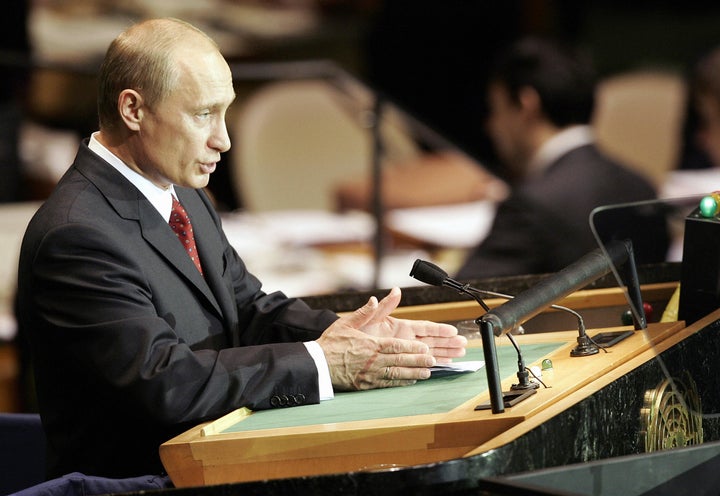 Russian President Vladimir Putin spoke at the United Nations General Assembly on Monday, where he returned to the stage after a decade hiatus. A tremendous amount has changed in the world since his address in 2005, but as a look back on that speech shows, much of Putin's rhetoric remains the same.
Back in 2005, Putin kept it surprisingly short. The Russian leader's address lasted a little under five minutes and lacked the torrent of media coverage that has surrounded Monday's address. The Russian president was also remarkably full of praise and mainly celebrated the United Nations on its 60th anniversary, touting the organization as a symbol against Nazism and an institution that should be strengthened.  
"Over 60 years, the U.N. has known both heated discussions and striking contradictions, but became a unique platform for systematic dialogue between nations on how to construct a safer world," Putin stated.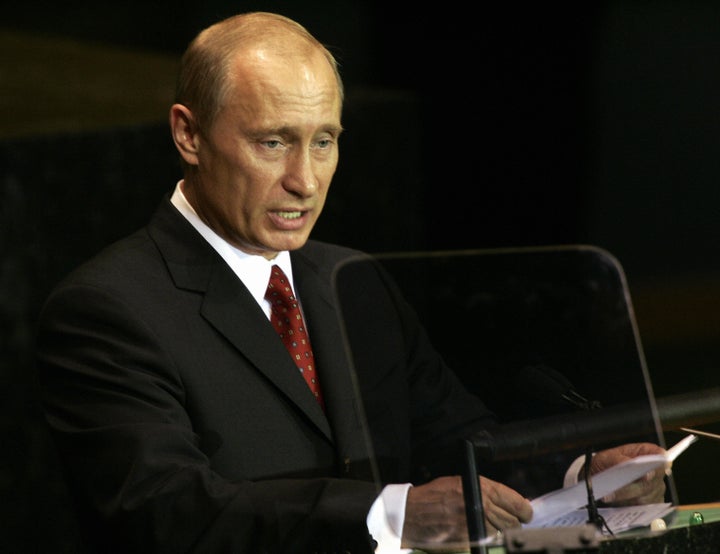 Putin's reverence for the United Nations in his 2005 speech is strikingly at odds with his current actions that have incensed many of its member states. The organization voted in 2014 that Russia's annexation of Crimea was illegal, and Western states have frequently criticized Russia for its vetoes on security resolutions pertaining to Syria.
But while Putin's 2005 speech may seem out of character, the Russian leader has a habit of leveraging the nation's power at the United Nations as a political tool.
Russia has used its veto in the U.N. Security Council to deter any foreign action against its ally Syrian President Bashar Assad, citing threats to Syria's sovereignty while simultaneously contributing military aid to the ruling regime. Putin has also further tried to stop other states from unauthorized actions in Syria by saying it would be a threat to the legitimacy of the U.N.
"No one wants the United Nations to suffer the fate of the League of Nations, which collapsed because it lacked real leverage. This is possible if influential countries bypass the United Nations and take military action without Security Council authorization," Putin wrote in a 2013 op-ed in The New York Times.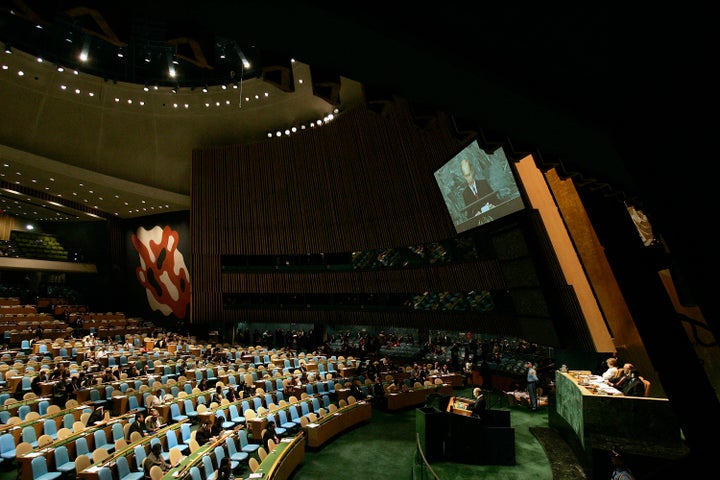 Putin's address in the General Assembly this time around, and the anticipation that preceded it, highlights how much Russia's role in international relations has grown in the years since his last appearance. While his speech was of the moment, focusing on geopolitical issues such as Ukraine and the refugee and migrant crisis, it included many stock Putinisms that echoed his past statements.
He chastised U.S. actions in the post-Cold War global order as well as American exceptionalism, albeit never directly mentioning the country by name. 
"Those who found themselves at the top of the pyramid were tempted to think that if they were so strong and exceptional they knew better and did not have to reckon with the U.N.," Putin said.
Much of the rest of Putin's speech concentrated on a defense of the regime of Syria's Bashar Assad and a condemnation of the Islamic State. He used one of his go-to terror analogies in describing the militant group, saying its members are just like the Nazis and calling for a coalition against them similar to the one that fought Adolf Hitler during World War II.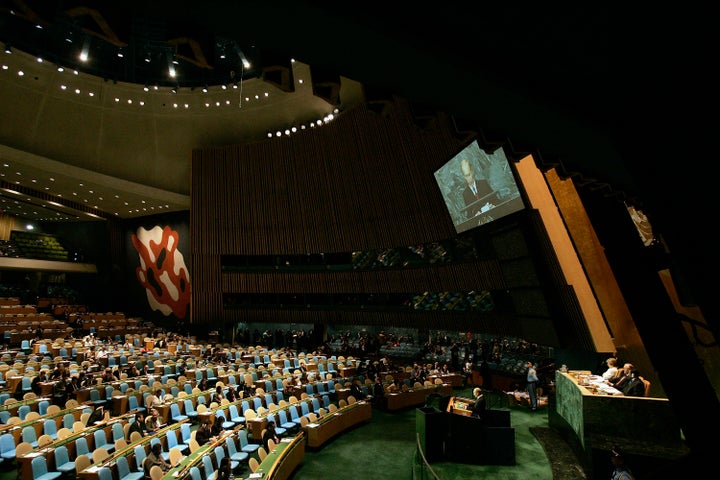 Calling all HuffPost superfans!
Sign up for membership to become a founding member and help shape HuffPost's next chapter