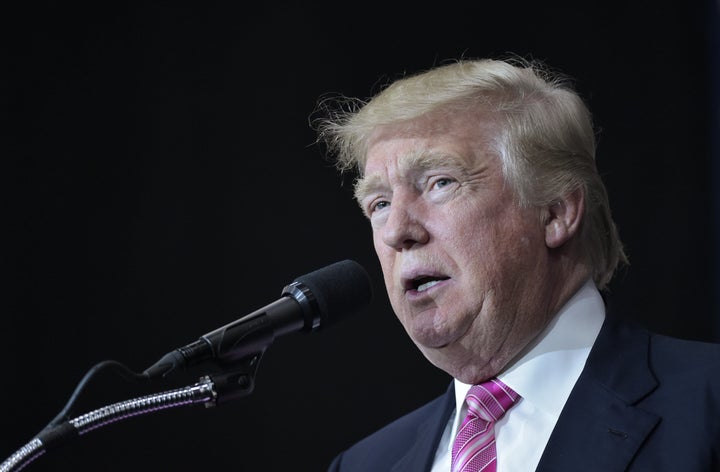 This is not another Birther conspiracy. This is the story of how GOP nominee Donald Trump has become Vladimir Putin's choice for President of the United States, the record of Trump's embrace of Putin's rhetorical and weaponized support to win the White House.
Similarly, the Russian cyber burglary of former Secretary Colin Powell's email created an uproar with his damning (and private) ruminations about the candidates. Meanwhile, Trump encouraged more cyber spying when he implored the Russians during a news conference to hack Hillary Clinton's email.
Most recently, Trump foreign policy advisor Carter Page is being investigated by U.S. intelligence agencies under suspicion that he has been negotiating a political deal with the Russians – including dropping of sanctions against Putin's closest vassals. If this allegation is proven true, it will open the door to serious criminal charges.
Times change, and some of our greatest historical enemies, such as Japan and Germany, are now our closest partners in politics, economics and security. The collapse of the Soviet empire provided both Russia and the U.S. with the opportunity to end the Cold War madness and reframe the relationship. But the emergence of President Putin crushed any hopes of a real rapprochement.
The interference of Putin in the American presidential race is as enraging as it's dangerous. After Putin's destruction of Russian parliamentary democracy, the decapitation of the free press, his intimidation of Europe and land grabs in Ukraine and Georgia, war-crimes in Syria, et al, we have dispelled any lingering romantic notions that this former great enemy can now be a partner for peace and mutual prosperity.
It's impossible not to conclude from the facts that Donald Trump's business is highly dependent on Russian capital. Equally impossible to ignore is the reality that Trump has surrounded himself with Russophiles with deep and lucrative financial ties to the Russian oligarchy and by extension to Putin himself – the maker and destroyer of oligarchs.
While now we have some clues of what Donald Trump is hiding in his tax returns, we don't need a forensic accounting of his extensive ties with the Russian establishment. The facts are already on the record: Trumps threats to NATO, the suggestion that the U.S. should recognize the illegal annexation of Crimea, and repeated praise for both Putin and his kleptocracy are just the tip of the Putin-Trump alliance iceberg.
The lies about President Obama's nationality that Birther Trump pushed for years, a lynchpin for gaining support from the bleeding right, should be a disqualifier for the presidency. But it is Trump's deep relationship and financial ties to the Kremlin that should seriously alarm Americans.
Electing Russia's candidate to the White House is a danger to the very integrity of American democracy.
Popular in the Community