This is Michael Weah, of Morovia, Liberia.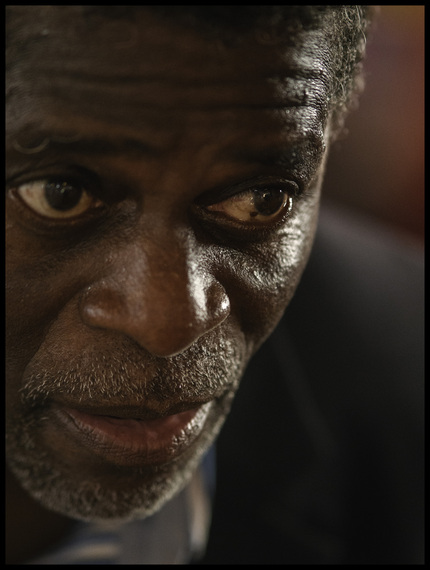 In his 60 years he, like most Liberians, has had to contend with realities most of us in the United States can not even comprehend. Thirty-four years ago, when he was 26, came the bloody military coup staged by Samuel Doe, that upended what had been the social and political order in Liberia since its colonization by American freemen and former slaves in 1820. Then in 1989 Charles Taylor overthrew Doe, and Liberia slid into a period of on-again-off-again civil wars of a level of violence and horror rarely seen, a period that lasted until 1993. And through it all, Mike, as he is known, most of the time remained in Liberia, even when the vast majority of his fellow affluent, well educated Liberians left the country.
During the period of the civil wars, when life in Monrovia was restricted by a curfew that began in the late afternoon, Michael Weah established a small lending library, supplying anyone who asked with reading material - books, magazines, newspapers, donated from overseas. All he asked was that when a person was through with the reading material they pass it on to someone else who would use it to sustain them through the interminable periods of daily isolation.
During the decade-plus of civil wars, the initial operation grew into the We-Care Library, the only real library in Monrovia, Liberia's capital city. Every day the library is literally jammed with school children of all ages, who come to study, do their home work, and expand their horizons.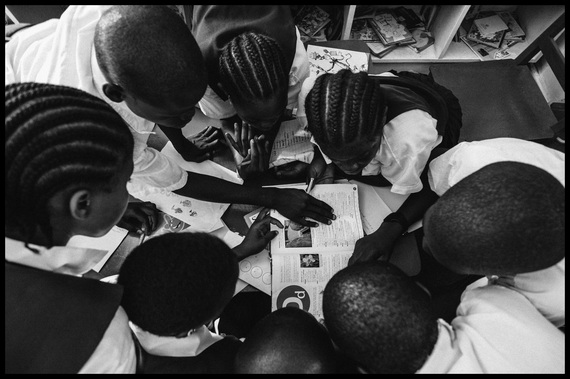 It is similarly used by adults, who come to to read the latest newspapers and magazines, study for classes, and take advantage of the library's computer access.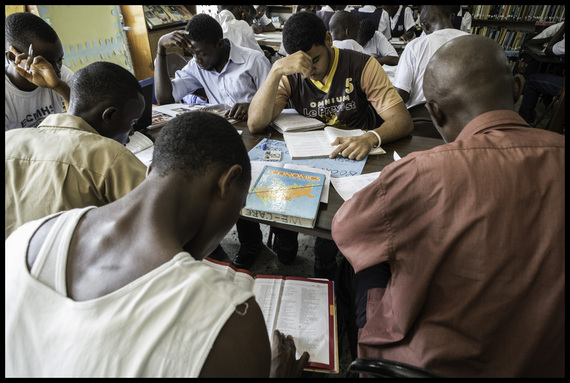 Additionally, Weah launched the We-Care Foundation, which, working with the Canadian organization CODE and the International Book Bank, in the US, publishes books for Liberian schools, and supports teacher training programs that enhance the teaching of literacy and critical thinking in the nation's public schools. Until Ebola struck.
Now, in response to the worst Ebola outbreak in recorded history, which thus far has claimed more than 700 lives and has infected well over 1,300 people in West Africa, Michael, his wife Yvonne, their children, extended families, and fellow Liberians, are once again trapped by circumstances beyond their control. They are at the mercy of a horrendous virus, governmental incompetence, a virtually non-existent medical infrastructure, and overwhelmed and dying medical volunteers.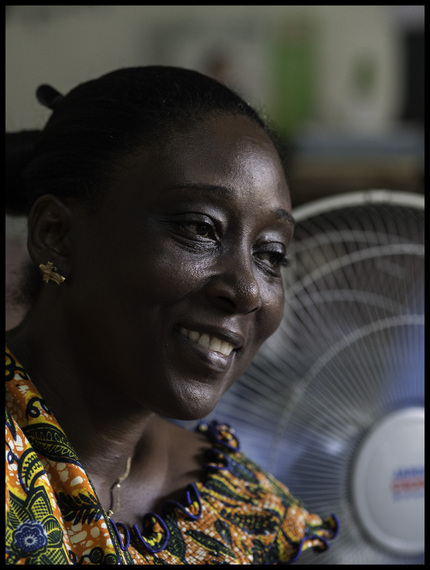 And so as Mike wrote the other day to friends in the U.S. and Canada, "family wise, I have lost three persons: my doctor, the man who clears our books from the port, and a young nephew. Everybody fled from the house when the young boy started to show the symptoms. He died alone and his body is still lying on the porch where he passed. The health workers were called about six hours ago. They may come or may not.
"For WE-CARE, we closed the library and all our vacation reading programs a week before Ebola was declared a national crisis. We have printed flyers and are giving them out to the community," but Liberia has a staggeringly high illiteracy rate and "most of the people can't read.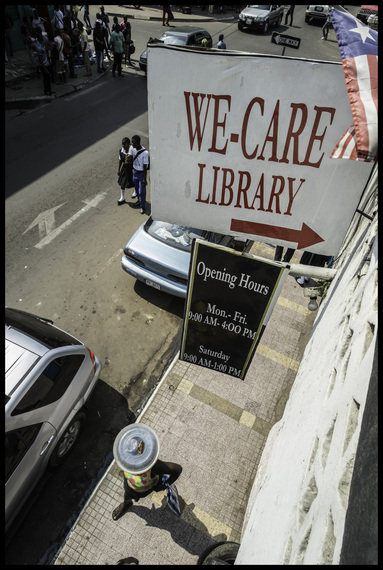 "Meanwhile," Michael Weah writes, "the government has declared a one month closure of all schools and public gatherings and has announcements on the radio about the disease. We hope most of the people will adhere to the message."
And we complain when the produce at the farmer's market isn't to our liking.
Calling all HuffPost superfans!
Sign up for membership to become a founding member and help shape HuffPost's next chapter