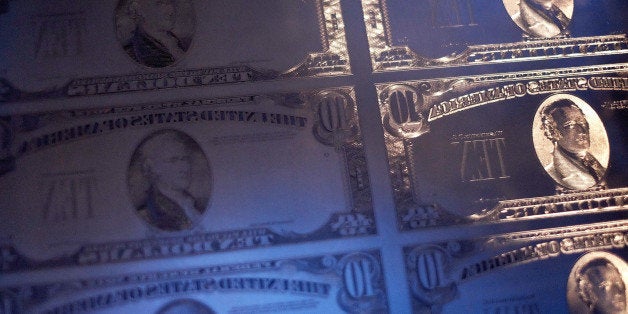 Today is Women's Equality Day and begins the five-year countdown to the 100th anniversary of women's suffrage. 2020 is also the year that the United States Department of the Treasury will unveil the redesigned $10 bill, and it will be the first time in over a century that a woman will be featured on U.S. currency.
The Treasury Department's exciting announcement that U.S. paper currency will soon feature the image of a historical American female was a long time coming. In exercising his responsibility to select currency features, Secretary Lew is asking the American people to share ideas of what woman they believe best represents our inclusive democracy. And while putting a woman on currency may sound simple, there are many aspects of redesigning the next family of notes we must take into consideration. In addition to considering whose portrait should be featured, we're also exploring ways to incorporate the theme of democracy and what types of security measures we need to take to ensure that the note works in commerce and is safeguarded from counterfeiting.
Since Secretary Lew announced this initiative in June, I have traveled across the country and met with thousands of Americans to hear their feedback first-hand and learn what democracy means to them. Democracy, the theme for the next family of notes to be redesigned, sends a powerful message both at home and abroad. Today, Americans have many more ways to express ourselves and make a difference, especially with the power of social media. So it is especially fitting that since Secretary Lew's announcement, the American people have responded through Twitter, Instagram, Facebook, emails and handwritten letters to tell us what they think about currency redesign -- all combined, there have been more than 1.5 million interactions so far.
What I love hearing most is when people ask: what else can we do to honor the great contributions that women have made to the history of this country? That is exactly the type of dialogue we wanted to stimulate from this announcement. The conversations about who the next generation of currency should honor have been an opportunity to highlight a number of women, both recognizable names and some that might be lesser known that have made an impact on the history of this country. Our goal was to have this be the start of that conversation and putting a notable American woman on our currency is just one way we can pay tribute.
While the Treasury Department has discretion over currency design, we should all feel compelled to think about the historic nature of this change to our currency and the countless contributions women have made to our democracy, and in our own lives. Currency is just the beginning. Let's continue this important conversation at home, in our schools and by using #TheNew10 or visiting our website at www.thenew10.treasury.gov to share your thoughts and ideas.
Let's celebrate women today on Women's Equality Day, and every day.
Calling all HuffPost superfans!
Sign up for membership to become a founding member and help shape HuffPost's next chapter