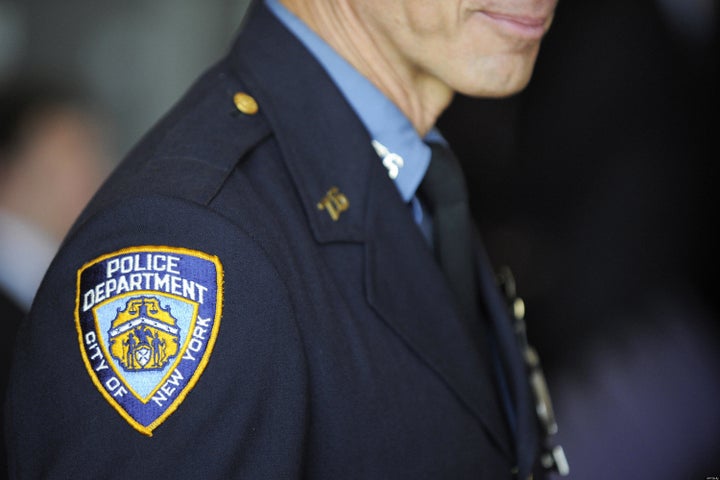 This post was co-written by Dan Garodnick and Dick Dadey, executive director of Citizens Union.
Despite many fears that the current economic turmoil might lead to higher crime, statistics show that our streets are as safe as ever.
So far, the "bad old days" are simply a memory, except in one respect: we are moving closer each year back to a time when the NYPD had the sole authority to police its own officers accused of misconduct.
Instead, we should be improving the civilian oversight system in order to keep public confidence in the police high and to reduce bureaucratic waste, all while allowing the force's vast majority of conscientious and courageous officers to continue their work unhindered by new regulations.
Under the existing system, the Civilian Complaint Review Board investigates complaints made by members of the public for misconduct that fall in to one of four categories -- force, abuse of authority, discourtesy, and offensive language -- and this year, those complaints are on pace to surpass 8,000 for the first time ever. When the CCRB finds reasonable evidence of misconduct, it refers those "substantiated" cases to the NYPD for disciplinary action.
Unfortunately, that's as far as many of these cases go.
The Police Department in 2008 declined to pursue discipline against officers in 33 percent of cases substantiated by the CCRB. That figure increased exponentially from just 1 percent in 2003 and 3 percent in 2004. And it came amid a falling number of substantiated cases, which dropped from 367 in 2003 to 265 last year, as the the CCRB has become more careful about forwarding only the strongest cases for discipline.
It is true that officers are generally more courteous and professional today than in years past. But that doesn't explain the Police Department's growing inaction on substantiated cases of misconduct.
When it comes to pursuing the most contentious cases, the Police Department undertook only 19 administrative trials against officers in 2008, down from 90 in 2003 and 88 in 2004.
Not following up on these serious cases undermines accountability and public trust in the system at a time when tens of thousands of New Yorkers' only interaction with the police comes when they are stopped and frisked on the street despite any wrongdoing.
It also increases the likelihood that officers who commit multiple offenses will go unpunished. Since 2003, 70 percent of all complaints were lodged against officers who already had more than one complaint. Sixty-four officers have received 10 or more complaints in that time.
To prevent future cases of serious police abuse, we need to address the serious cases today.
An excellent way to begin would be to hand prosecutorial power of police misconduct cases directly to the CCRB.
Letting the Board decide which cases to pursue would instill independence in the process. The NYPD would maintain its role as judge and jury, meaning that the system would gain transparency without compromising Commissioner Ray Kelly's ultimate disciplinary authority in any way.
The Department has argued that the cases it does not pursue lack solid evidence. If so, the CCRB's prosecutors will decide not to pursue them, or they will lose those cases, but at least they will be heard, and not merely dropped without explanation.
Currently, the NYPD's Department Advocate's Office makes the decision on which cases to pursue -- after essentially re-investigating the already-substantiated cases.
As an all-powerful gatekeeper, the DAO can, and all too often does, take the civilian review out of the civilian complaint review process. And by duplicating the work of the CCRB, it wastes taxpayer dollars at the same time.
Commissioner Kelly recognized the value of delegating prosecutorial power. Last year, he launched a pilot program to allow CCRB prosecutors to assist those from the Department.
Now, we must go the rest of the way and grant the CCRB the independence it needs to do its job.
Only with true civilian oversight can we be sure that the "bad old days" remain in the past.

Calling all HuffPost superfans!
Sign up for membership to become a founding member and help shape HuffPost's next chapter