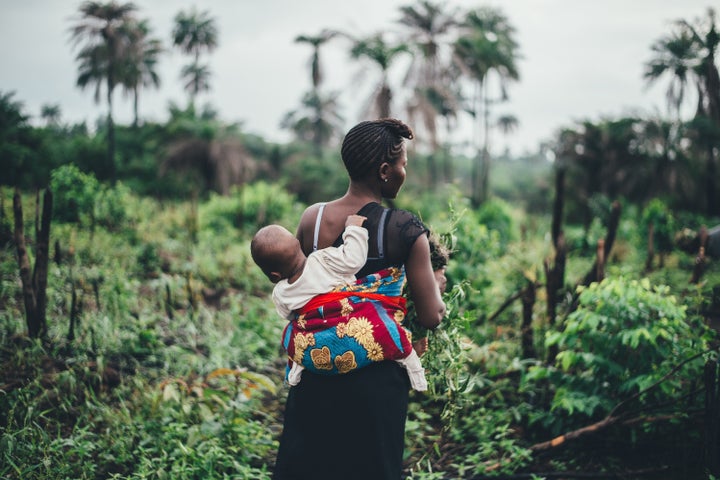 Shortly after millions of people joined the worldwide Women's March in January, President Donald Trump issued a presidential memorandum that endangers the health of millions of women and families around the world. With the stroke of a pen, Trump reinstated what is known as the Mexico City Policy, a policy that prohibits foreign non-governmental organizations (NGOs) that receive US funding from providing or advocating for abortion services. But Trump took things even further, as his iteration of the policy greatly expands restrictions to include all global health funding, increasing the previous $575 million cuts to a staggering $9.5 billion in cuts for family planning assistance.
For the first time, the restrictions of global health funding will include HIV work, maternal and child health, immunizations, and Zika prevention. When US policy restricts access to global health services, women and children suffer the most. However, methods that support, protect, and invest in the rights of women and girls show a positive impact on their entire communities. Instead of embarking on another iteration of the outdated Mexico City Policy, the United States must make a lasting commitment to support family planning by supporting the newly introduced Global Health, Empowerment and Rights (HER) Act.
The HER Act would ensure that eligible foreign NGOs can continue to provide health services with US funds, while paying for abortions services and education on their own with non-US funds. Sponsored by women from both the House and the Senate, the bill offers a strong alternative to the Mexico City Policy. Senator Jeanne Shaheen introduced the HER Act because the Mexico City Policy is "extremely short sighted and shows willingness to ignore decades of research in favor of ideological politics." Indeed, members of Congress must put aside the seesaw of political power and truly invest the time and funds into the HER Act, because women and girls have a human right to have control of their reproductive choices, including choosing whether, when, and how many children they will have.
It is important to note that, while the ideology for the Mexico City Policy is based on conservative American values, the policy does not affect American women or families. The policy is solely focused on restricting family planning services abroad, and has been especially detrimental in the developing world where countries rely on US funding. During the George W. Bush presidency, under the restrictions of the Mexico City Policy, clinics in over 20 countries were forced to reduce services or shut down entirely, with some of the most harmful consequences taking place in Nepal, Zambia and Kenya. This reduction in family planning services comes at a time in the developing word when over 30 countries have liberalized their own abortion laws to promote women's health, 225 million women want to have the access to modern contraceptives, and 830 women die each day from pregnancy or child-birth. Unfortunately, this life-threatening policy would allow the United States to act unilaterally to roll back reproductive rights and restrict the needs of women on a global level.
Additionally, as Senator Shaheen stated in her introduction of the HER Act, it is dangerous for the United States to reimplement the Mexico City Policy because it has been proven not to achieve its intended purpose of preventing abortions. According to the World Health Organization, the Mexico City Policy leads to an increase in abortion rates, while the use of contraception has been fundamental in preventing unintended pregnancies and thereby reducing abortion services. If US lawmakers truly want to reduce abortion rates they cannot oversimplify their method. The need for abortions will not disappear just because health providers are not talking about them or offering them. The HER Act takes the opposite approach from the Mexico City Policy by proposing an increase in education on reproductive services in the hopes that women and girls' reproductive health is more openly discussed as a public health issue. The need for reproductive health to be included in the broader discussion on public health is because the benefits of family planning extend well beyond just women.
Studies have shown that when society invests in women's health, women will reinvest economically and culturally in their communities. However, reproductive rights are fundamental to women's well-being and capacity to give-back to their communities. For example, when a woman is able to plan her pregnancy, she is more likely to stay in school, join the workforce, gain an income, and help spur economic growth. The HER act acknowledges these opportunities and seeks to repeal the Mexico City Policy indefinitely in order to stabilize funding through long-term strategies. While the multiplier effects of investing in women and children are typically not seen immediately within a four-year presidential term, long-term benefits will be seen well beyond clinic doors.
US policymakers must not allow human rights, especially of some of the most vulnerable, to continue to be dictated by dated political ideology. They should pass the HER Act allowing access to family planning to improve the lives of women, boost economic growth, and secure stable societies worldwide.
Savannah Fox is the Human Rights Fellow at Young Professionals in Foreign Policy (YPFP). She is also a Regional Advocacy Coordinator at CARE International in the Advocacy and Policy Unit in Washington DC. Savannah earned her BA in International Relations and German from the University of South Carolina.
Related
Popular in the Community