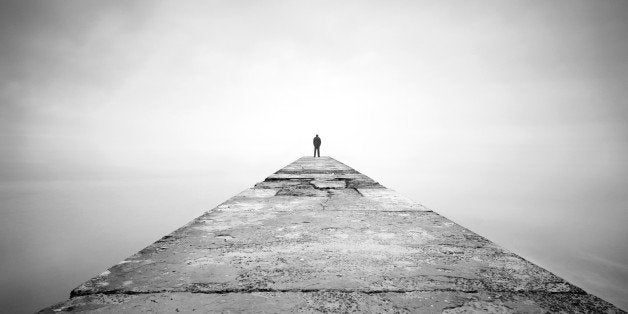 We'd like to believe companies do the right thing on their own, but that's not always the case. It appears that Amazon's policies on stillborns were less than compassionate, according to one former worker who was put on job review status after losing a child.
Some companies nurture workers to keep morale high and productivity humming along.
It's just good business. Loyalty is rare these days with data from the Bureau of Labor Statistics stating U.S. workers had average job tenure of 4.6 years in 2012, the last year for which figures are available. That's actually gone up and these figures represent concern in the job market and companies' realization they need to do better to keep workers. Netflix, Google, Morgan Stanley are among those working for their employees.
There is a big gap between the beginning of life and the end of life. It's called GRIEF and it's one area American companies must take a good long look at.
The Sarah Grace-Farley-Kluger Act, inspired by The Farley-Kluger Initiative, was introduced in both the House (H2260) and Senate (S1320) in May of this year. Twelve weeks later, they have over 40 combined sponsors from both parties. That is quite a statement. It adds child loss to the Family Medical Leave Act for UNPAID leave up to 12 weeks, mirroring the 1993 FMLA. It's pretty dramatic. Up to 12 weeks unpaid to have a child and a standard 3-5 days to bury that child.
Let's make it more dramatic: 72-120 hours to deal with grief and return to work. It is usually a return to greatly reduced productivity, low morale and that translates to reduced revenue.
Now some of the companies mentioned in the recent articles pertain to paid leave and that is a company's prerogative but what are their policies regarding child loss? Do they have any and if not, why not?
The above-mentioned bills have a mix of R's, D's, Liberals, and Conservatives. All of these elected officials may lose children, God forbid so they are doing the right thing.
Christians, Jews, Muslims, rich, poor, White, African-American, Hispanic and Asians lose children, too, and they are part of the American work force that has helped companies grow and prosper. Isn't it time that companies recognized that along with these contributions comes an all too-often lifecycle: a child that dies?
No one wants more government and you can't legislate morality, but obviously, there is a growing movement in Congress to at least make the FMLA fair and equitable and put value on the backbone of America's success -- people who work.
This issue will be politicized over the next year and during the remainder of the 114th Congress. I'm a member of that club no one wants to join. The dues are just way too high.
I can't bring back my daughter Erica. It's too late for me, but if we can ease the burden for those who may face this tragedy, then we can repair the world. In Hebrew, it's called "Tikkun Olam." And if not now, when?
REAL LIFE. REAL NEWS. REAL VOICES.
Help us tell more of the stories that matter from voices that too often remain unheard.