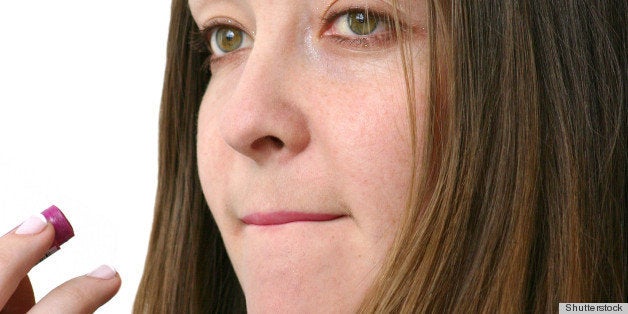 Avocado oil, peppermint, natural fruit flavoring—wait, are we talking about a lip balm or delectable dessert? The creamy, pucker moisturizing concoctions by Sweet Leaf Bath ($4.75) certainly sound tasty, but they're meant for pre-smooch prep, not nibbling. Though it's tempting to lick the product off after applying it, it'll serve you well to leave its cocktail of natural and Fair Trade Certified ingredients—which also include beeswax and jojoba oil—on your cupid's bow to work its magic.
The product's nourishing effects are just as yummy: it sinks into skin and makes lips pillow-soft, giving them a plump and healthy appearance that ups their smack-tastic appeal. Each balm is alluring from an eco-standpoint, too: packaged in a 100% post-consumer waste, compostable tube that holds 30% more product than plastic containers, it'll give you maximum bang for your buck and give back to the environment once you've squeezed it dry. Spread the love around.
This post originally appeared on EcoFabulous.com.