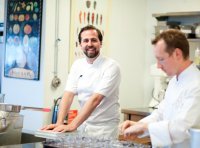 Part of my job at LYFE Kitchen is to craft mouth-watering vegan dishes that will help others realize a plant-based diet does not mean sacrificing taste. My book, The Conscious Cook, helps educate people about the vegan lifestyle. People are discovering the healthful, easy, and cost-efficient benefits of plant-based foods, and I've dedicated my career to making this philosophy of cooking and eating approachable and tasty!
I'm guided by the philosophy that the rest of the world gets their protein from plants, and there are unexpected and delightful ways to infuse vegan ingredients into any recipe to start embracing plant-based dishes.
Here are five great-tasting ingredients to incorporate into your cooking: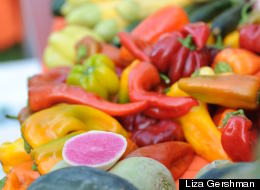 1. Cashew Cream. A simple recipe creates the magical ingredient that makes it easy to fill ravioli, thicken soups and sauces, and top off desserts. Cashew cream is a vegan-chef staple that stands in for dairy in a variety of ways. We recently created a Bianca Flatbread at LYFE Kitchen using a cashew cream that is nutritional and provides a delicious, cheesy texture.
2. Plant-Based Proteins. They play a crucial role in helping people lean into a vegan diet; one of my favorites is Gardein. Made from wheat and pea proteins, vegetables, ancient grains and soy, this ingredient does not compromise the texture or taste that you'd find in chicken, steak and pork. These great-tasting products are easy to digest and free of cholesterol, trans- and saturated fats. Use this plant-based protein in any recipe and have all of your guests surprised and delighted.
3. Dark Leafy Greens. Get your calcium from leafy greens, such as spinach, kale, broccoli and Brussels sprouts - LYFE Kitchen's green of choice. There are fun ways to incorporate leafy greens into a recipe, such as the new Gardein Sausage and Mozzarella Ravioli at LYFE Kitchen, a delicious combination of kale, broccolini, cherry tomatoes, garlic and basil.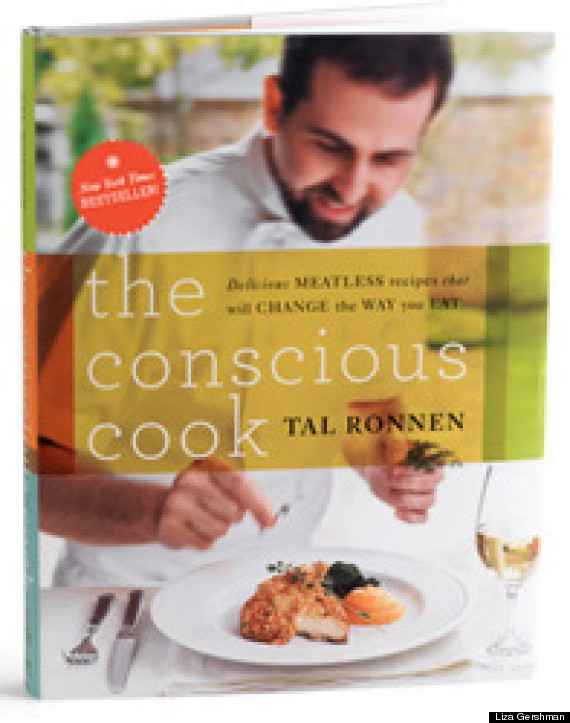 4. Grains. These belly-warming foods will leave you feeling satisfied. Versatile grains, such as quinoa, steel-cut oats and brown rice, breathe life into your dishes. LYFE Kitchen is now offering a savory Kabocha Squash Risotto this fall that uses farro, steel-cut oats, carrot, broccolini and kale.
5. Seasonal Fruits & Veggies. Take advantage of each season's produce offerings as you explore taste combinations and flavors to create new dishes. During the fall and winter months, stock up on squash, Brussels sprouts, sweet potatoes, figs and blood oranges.
LYFE Kitchen's mission has always been to create great-tasting, good-for-you food options that will help our guests "Love Your Food Everyday." Offering plant-based dishes provides LYFE with a great opportunity to reach a diverse audience, as well as the ability to offer our guests a truly well-rounded menu. Be sure to check out LYFE Kitchen's full vegan menu. Enjoy, LYFERS!