Summer is winding down, teachers are returning to classrooms and Fall is upon us. A recent chat among CS teachers about designing their classrooms with inclusion in mind, got me thinking about this important topic and inspired this post. With so many new #CSforAll teachers joining the community this year, back to school is a great time for a reminder about the pivotal role teachers play in creating inclusive learning environments and classrooms.
Environment Matters - Make Yours Inclusive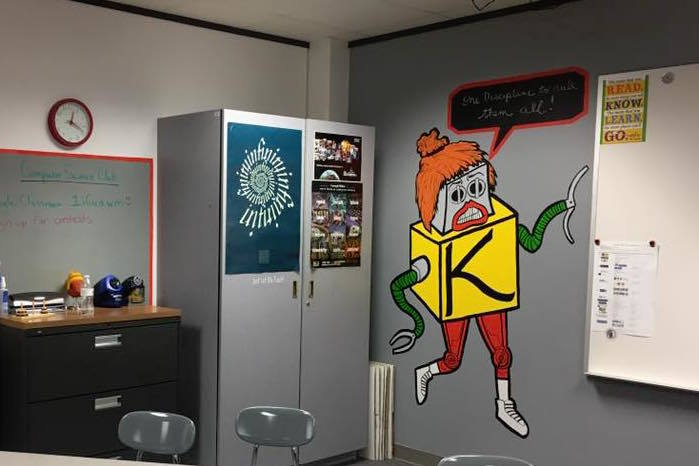 Research shows that environments matter when it comes to students feeling a sense of belonging in computer science (CS) classes and seeing themselves in tech. Take a look around your classroom and do a spot check: Do you have images that show a diversity of people? Are there examples of computing in many different applications - tech, fashion, medicine, robotics, etc.? Do gender stereotypes and typically male "geek culture" dominate your space? Knowing this, you can craft an environment that makes a broad range of students feel welcome. For more ideas and resources, check out the Top 10 Ways series of inclusion resources from NCWIT, the must have CS Teaching Tips, and this interview with Dr. Leigh Ann DeLyser on tools for creating an inclusive CS classroom.
To step up your classroom decor game, consider these free posters for computing classrooms:
A Little Inspiration Goes a Long Way
There is so much great content online these days about diversity in tech and tech careers, it is hard to keep track.
How about assigning a role model scavenger hunt as an extra-credit or break time activity for your students? Through this activity you can crowd-source a list of online inspiration resources and book-mark them for students to access all year long. Here are a few that I love:
Recognize & Encourage
All

Students
The most impactful thing I have learned in 17 years working on diversity in tech and engineering, it is that encouragement works - and it is free! Be conscious of how you are encouraging girls and minorities in your classes, and who you are recognizing and praising. Bias can creep into our unconscious daily interactions far too easily.
If you see a student doing something great, making progress and working hard - say so! Don't assume students know how well they are doing, or that an outward bravado isn't hiding inner anxiety. Additionally, don't assume students are being encouraged to explore their interest in computing at home. If they don't come from a family with a STEM background, they may not have support or resources at home. Remember, your words and actions have immense power.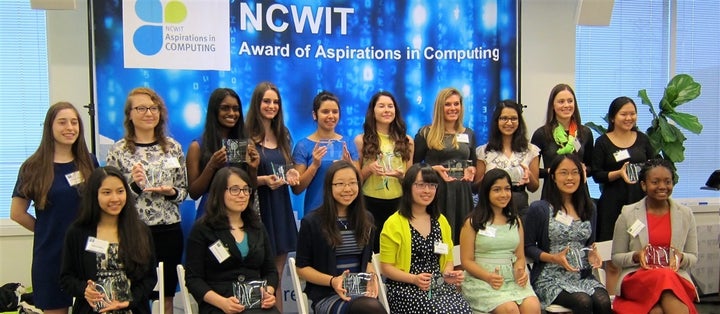 Finally, find ways to provide external validation for students through competitions and awards. Everybody needs a win now and then! This is also a great way to provide incentives for student engagement. Encourage all students to participate in clubs and competitions, and showcase them within your school when they do! Teacher Shannon Houtrow in Michigan makes a big fuss over his students' accomplishments - through hallway displays, at the school board meeting, and in the press. Don't just tell your students they are doing great. Tell others.
The following competitions and awards offer opportunities for students to shine:
What's Next?

Check out the CSforAll Consortium for CS education resources and providers of all types, both in and out of school, and to connect with the national community of educators working towards rigorous, inclusive and sustainable Computer Science for All.
The CSforAll Consortium is the national hub for the Computer Science for All movement and sets a collective agenda together with a membership of nearly 400 content providers, education associations, researchers, and supporters to help provide all US students with rigorous K-12 computer science education.
Related
Popular in the Community