"Botox" was the only product named by Kelly Ripa, co-host of Live! with Kelly and Michael, when she was asked to pick her favorite beauty product during a sit-down interview with Andy Cohen on Bravo's Watch What Happens Live, according to ABC News.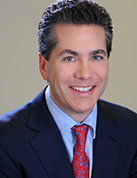 Martha Laham (ML): Dr. Potozkin, most people are acquainted with the field of dermatology, or have seen a dermatologist when they've experienced specific skin problems. But they may not know about a subspecialty within dermatology called cosmetic dermatology. Tell us about it.
Dr. Jerome Potozkin (JP): Historically, dermatologists have been the specialists treating diseases of the skin, hair, and nails. In the mid to late eighties, a subgroup of dermatologists became interested in treatments and procedures to enhance one's appearance. Cosmetic dermatology focuses on maintaining and improving one's appearance, while not necessarily treating a skin disease.
ML: How does cosmetic dermatology differ from plastic surgery, or do these specialties overlap?
JP: Cosmetic dermatology and plastic surgery are probably more similar than they are different. This has evolved over time. I remember when I first started injecting Botox in 1997 the plastic surgeons in my area thought it was a better idea to surgically snip the muscles. Early on cosmetic dermatologists were the first to popularize Botox, fillers, and laser procedures. Plastic surgeons seemed to be more interested in the larger facial and body surgery procedures. As time has progressed, there is great demand for non-invasive cosmetic procedures, and plastic surgeons have incorporated them into their practices. At the same time, some dermatologists are performing procedures like face lifts, eyelid lifts, and liposuction.
ML: What motivates someone to seek cosmetic procedures or treatments?
JP: Different people are motivated by different things. Some people look in the mirror, and don't think what they see in the mirror matches how they feel. They feel they look older than they should. For others, they may be attending an event such as a reunion that they want to look their best for.
ML: We hear a lot about facial rejuvenation procedures like Botox and soft tissue fillers like Restylane, in part, because the makers of these products have mounted full-scale direct-to-consumer marketing campaigns. What other cosmetic procedures and treatments are available to and popular with consumers these days?
JP: There are many options for people. For many it starts with basic skincare, which should include sunscreen, topical anti-oxidants, and a topical retinoid. Minimally invasive skin rejuvenation procedures using laser or light-based technologies can work wonders to turn back the hands of time. We are currently using ultrasound to tighten skin and melt fat. In April of 2015, Kybella received FDA approval as a cosmetic injectable to permanently melt submental (chin) fat. There are always new developments making it an exciting field to be in.
JP: There is definitely a subset of our population that can be diagnosed with Body Dysmorphic Syndrome. They focus on small imperfections and become totally obsessed with them. These people would naturally be drawn to cosmetic dermatologists and plastic surgeons. I think it is up to the physician to recognize this and not overdo it.
ML: A New York Times article talked about nonspecialist physicians, such as family practitioners, obstetricians, and emergency room physicians, entering cosmetic medicine. Do you see any danger in this trend?
JP: I don't believe cosmetic medicine is specialty specific. Historically, aesthetic medicine has been taught within residency programs in dermatology, plastic surgery, facial plastic surgery, and oculoplastic surgery. I do think it is possible for a physician outside of these specialties to get educated and trained. However, some of them try to deceive people by misrepresenting their educational background and training.
ML: The reality television series Botched follows two doctors who fix plastic surgery disasters. Have you had patients come to you to fix botched jobs?

JP: Complications can happen in the best of hands. However, they are more likely to occur in settings where there is no physician supervision. I have seen many patients with lumpy/bumpy filler treatments. Fortunately, most fillers can be dissolved and erased by injecting hylauronidase. I even had a patient who injected herself with material she ordered online. The owner of that business served time in jail.
ML: Finally, what advice would you give to someone who is seeking cosmetic dermatology services for the first time?
JP: My personal bias would be to seek the services of a physician board certified in one of the four "core" specialties mentioned [earlier]. If you know someone who looks good, you might ask them if they can recommend someone. If you know someone who looks like they've been overfilled or has an unnatural appearance, find out who they are seeing and avoid them like the plague. I would also advise against bargain shopping, as you are certain to be disappointed. Find a well-trained, honest, and ethical provider that you can trust.
Whether you're new to aesthetic procedures or you've added them to your beauty arsenal, getting the results that you want starts by finding the right doctor and by keeping your eyes wide open.
Related
Popular in the Community