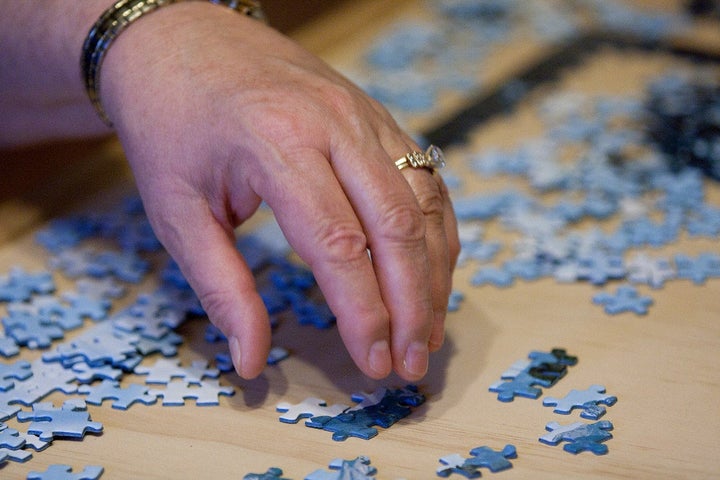 What do puzzles and bowling have to do with dementia?
A small new study in the journal BMC Medicine shows that doing puzzles, bowling and singing help to make dementia-slowing drugs more effective, and seem to be effective at slowing down the brain decline of people with dementia.
HealthCanal reports that researchers from the University of Erlangen-Nuremberg in Germany had 61 dementia patients in nursing homes either take their regular treatment for dementia, or take their regular treatment in addition to doing what is called "MAKS" therapy for two hours a day, six days a week. Everyone did their assigned therapies for one year.
"MAKS" includes motor stimulation, "daily living" activities, cognitive stimulation and a "spiritual element." The therapy includes things like singing, playing croquet, gardening, crafts, preparing snacks, talking about happiness and other mentally stimulating exercises.
Researchers found that the MAKS therapy was effective at stopping the dementia from progressing further, and the people on the MAKS therapy were also able to keep doing their everyday tasks. However, people who only took the dementia-slowing drugs had their dementia progress.
The MAKS therapy seemed to work best on people with mild to moderate dementia, compared with people with severe dementia, researchers reported.
"This means that MAKS therapy is able to extend the quality of, and participation in, life for people with dementia within a nursing home environment," study researcher Professor Elmar Graessel, of the University of Erlangen-Nuremberg, said in a statement. "We are currently in the process of extending these preliminary results to see if this prevention of dementia decline can be maintained over a longer time period