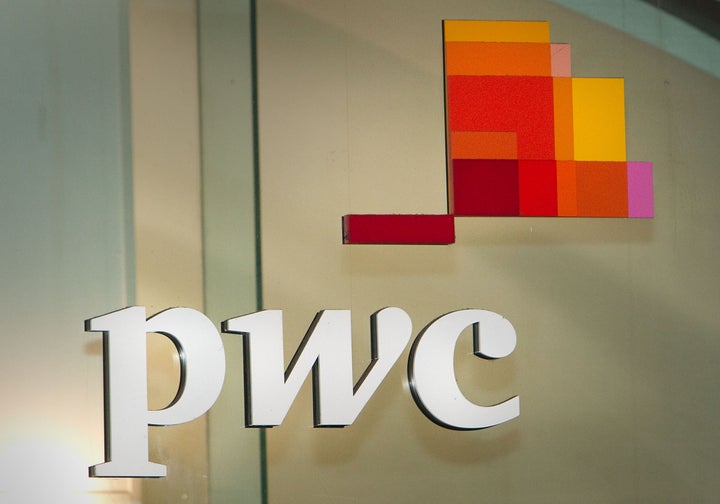 Now here's a plan to attract debt-saddled millennials who are new to the workforce.
Consulting firm PwC announced Tuesday that it would help its U.S. employees pay off their student debt. Beginning next July, associates and senior associates -- just under half of PwC's workforce in the country -- will be eligible to receive $1,200 each year for up to six years. The money will be subject to taxes and will go toward the remaining balance workers owe on their undergraduate loans.
The offering will likely be a huge draw for recent college graduates, for whom the labor market is increasingly sluggish even as they carry more and more debt. The average student loan bill owed by 2015 graduates is now over $35,000, and it's been climbing for well over two decades.
"Employers are specifically appealing to an important segment of employees, such as millennials recently graduating college or those early in their careers," Carol Sladek, a partner with the benefits consultant Aon Hewitt, said in an email to HuffPost. "This type of benefit also aligns with a growing trend among employers to provide programs that address broad financial well-being."
Wages for young alums are lower than they were 15 years ago. And a college degree is no longer a guarantee of financial security: A report from the Washington Center for Equitable Growth found that highly educated Americans are more likely to take jobs in low-paying industries than they were in 2000.
The student debt crisis isn't going away. Despite an improving economy, more Americans are falling behind on their debt repayment, according to data from the Department of Education.
And while PwC's initiative is generous, it's also likely going to a swath of young workers who are among the least in need of financial support. Starting salaries at PwC, a member of the Big 4 accounting firms, are around $55,000, according to data from Payscale.
Across industries, companies are starting to pump financial support into their employees. At Boxed, an online wholesaler, hopes to strengthen employee retainment by offering full college tuition for their kids. Many more have been racing to outdo one another when it comes to their parental leave offerings.
Popular in the Community