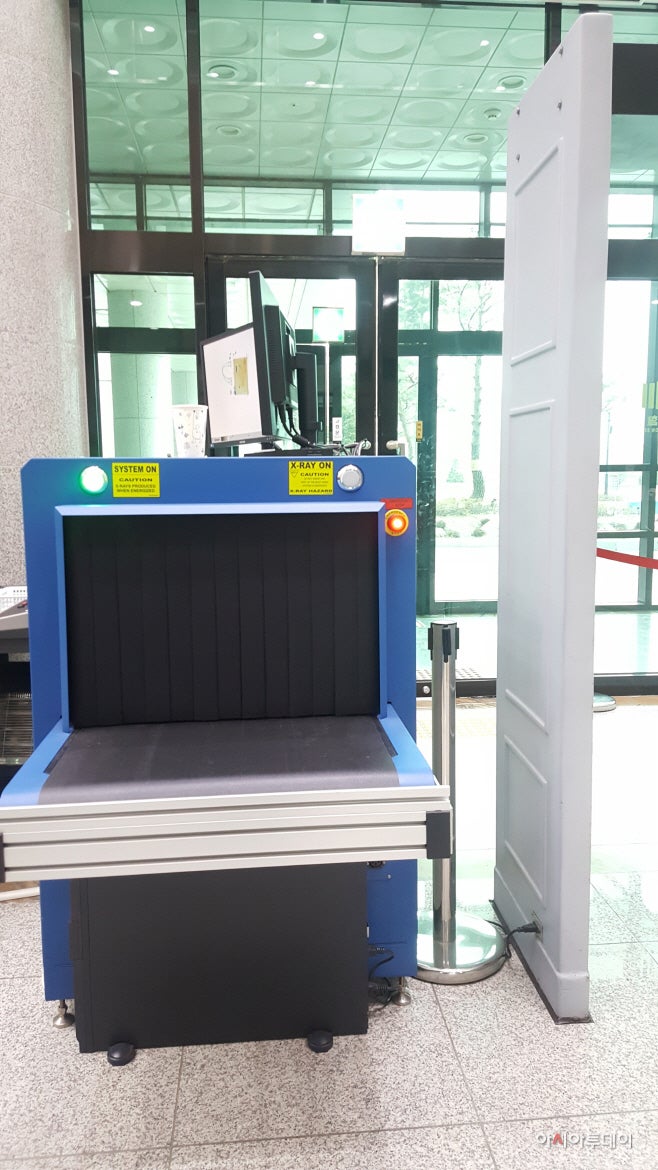 By AsiaToday reporter Kim Beom-joo
With only about 20 days ahead of PyeongChang Winter Olympic Games, the Organizing Committee has come under fire for introducing security inspection equipments to be used at the opening and closing ceremonies as well as major stadiums without conducting any performance tests in advance. The committee failed to check if the equipments withstand harsh environmental conditions of PyeongChang.
Amid the mounting interest in the safety of the athletes and spectators, there are concerns that the mishandling of the government and the committee could lead to unexpected security problems.
According to the PyeongChang Olympic Organizing Committee and the Procurement Agency on Monday, the committee signed a lease contract for 265 X-ray scanners and 481 metal detectors for PyeongChang Olympics in partnership with its local dealer last October.
The security equipments that the committee will lease are products of U.S.-based Astrophysics Inc. and China-based Shenzhen Shenfe Inc.. The contract worth approximately 2.3 billion won in total.
The problem is that security equipment demonstrations have not been conducted yet, although some of the equipments need to be operated this weekend.
The PyeongChang Olympic Organizing Committee plans to operate 5 extra-large X-ray scanners for remote vehicle screening sites (RVSS) in Gangwon, Gangneung, and Hoenggye starting on January 19. The security equipment will be operated in two Olympic villages in PyeongChang and Gangneung on January 23, and in the preliminary matches to be held at Gangneung Curling Center and Alpensia Ski Jump Center on February 8.
With a less than a month before the opening of the PyeongChang Olympic Games, there hasn't been any demonstrations to see if the equipment handles freezing winter weather and withstands temperatures as low as -10C.
An official of the committee said, "According to the contract, the equipment demonstration will be proceeded after the contract, and the contract will be cancelled if something goes wrong. In this case, suppliers would be hit hard. Therefore, they wouldn't have delivered the wrong equipment."
The remark reflects the complacent and ambiguous attitude of the committee.
As the controversy worsened, the committee said, "The Nuclear Safety Institute will conduct a demonstration of equipment on Thursday due to problems with the performance verification process. We will install a heating system including the Mongolian tent to ensure the equipment works properly."
Calling all HuffPost superfans!
Sign up for membership to become a founding member and help shape HuffPost's next chapter
This post was published on the now-closed HuffPost Contributor platform. Contributors control their own work and posted freely to our site. If you need to flag this entry as abusive,
send us an email
.