Some people hate posing for pictures ― and so do some snakes.
On Saturday, several people were trying to pose with the large snake they had just captured at a local school. Suddenly, the photo op was ruined ― or turned viral gold ― when the python attacked the man holding the smartphone.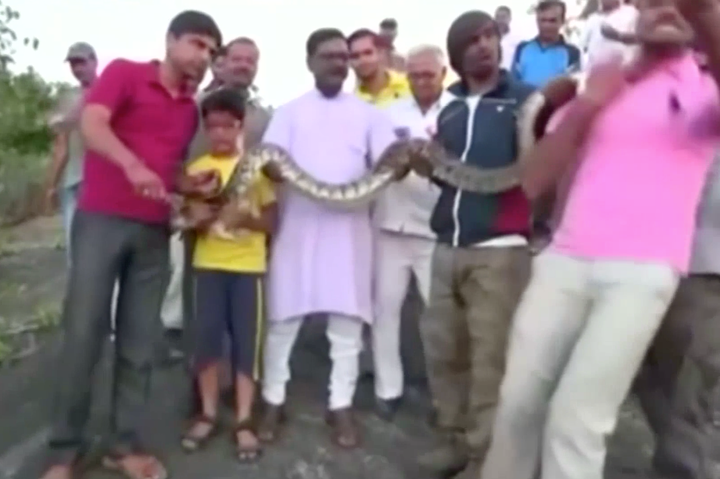 The victim, Ashok Bishnoi, took the blame for the attack, saying it happened because of his own carelessness.
"I did not realize how close I was to the python and it attacked me. This is entirely my fault," he told Reuters. (Pythons, for the record, are non-venomous.)
Bishnoi noted that the mishap happened quickly, even as forestry officials had a strong grip on the reptile.
K.G. Shrivastav, deputy conservator of forests, said the incident was indeed unexpected.
"I wanted the snake to be released in my presence, but the officials released it before I could reach the spot," he told Reuters. "I had no clue that civilians were also present at the spot and something could go wrong, as all the officials are highly trained."
Shrivastav said there are rules against clicking selfies with snakes and releasing the photos publicly.
"We will issue notice to all involved in this incident," he said.
The python was later released in a forest.
Reuters contributed to this story.
Before You Go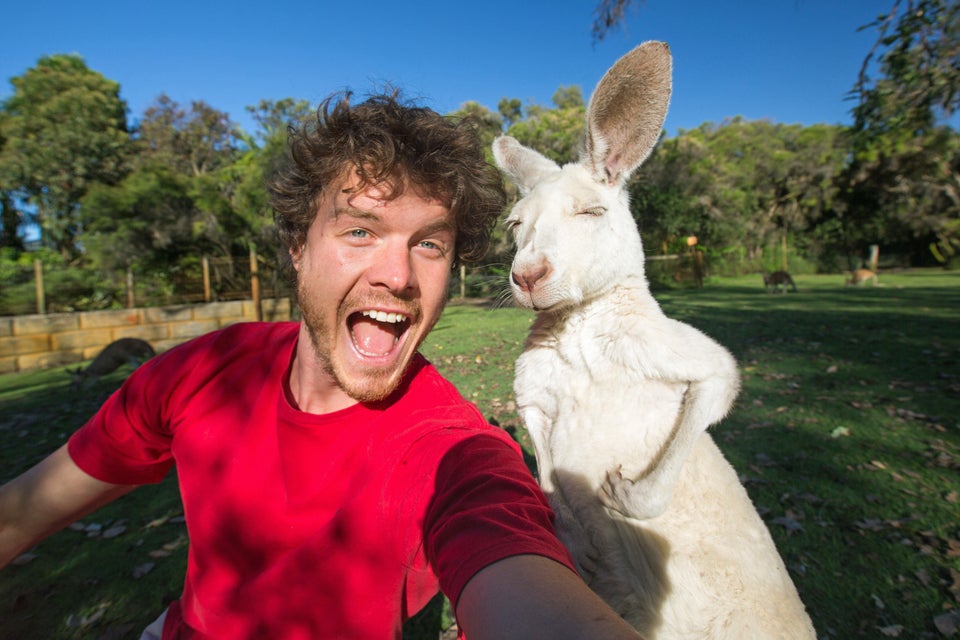 Animal Selfies
Popular in the Community