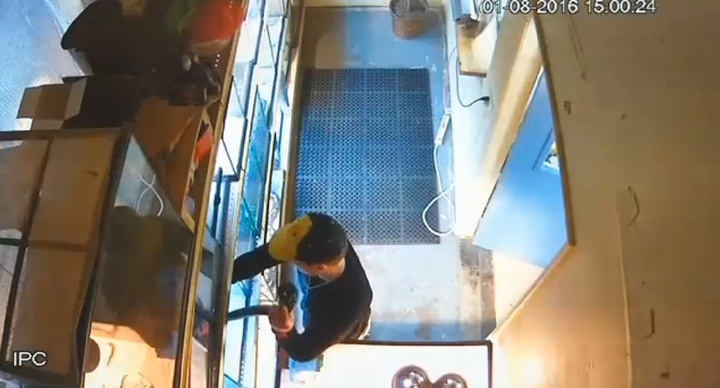 There was a snake in his pants, but no one was happy to see him.
A ballsy shoplifter stuffed a two-foot python down his pants during a pet store theft caught on video, the Oregon store's outraged owner said.
"He's lucky it wasn't feeding day," Christin Bjugan, who owns Portland's A to Z pet store, where Friday's crime was committed, told KPTV. "Feeding days are on Mondays. And they're very hungry."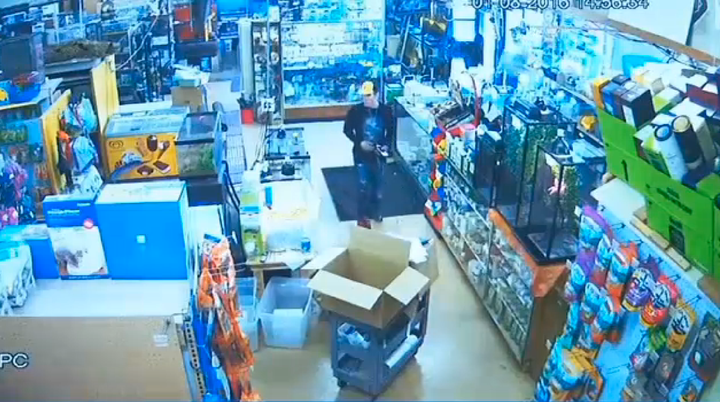 In store surveillance video released to local media, the slippery fiend is seen reaching into the black pastel python's case.
Once he gets a grip on the reptile, the man is seen quickly dropping it into his pants and gingerly -- oh so gingerly -- stepping out the store's door. He appears to be assisted by a woman with blue hair.
"I'm just surprised that people are so bold," Bjugan told KGW-TV.
The shop owner said she finds the theft of the $200 snake strikingly mean.
"Anytime anything like this happens, it's very frustrating. We work very hard to make a living and run the business,"Bjugan told KPTV.
Bjugan said she's working with investigators to capture the suspects. Portland police couldn't immediately be reached for comment.
Calling all HuffPost superfans!
Sign up for membership to become a founding member and help shape HuffPost's next chapter