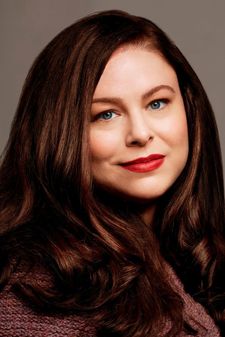 Photo Credit: Carrie Schechter
Darcie Chan is the famed author of the eBook breakaway sensation The Mill River Recluse and the sequel, The Mill River Redemption. Set in the fictional sleepy town of Mill River, Vermont both novels portray the deep complexities of its small town characters and their bigger than life problems. I read both books back to back, and quite frankly, I was glad to have waited to read Recluse until right before I was given an ARC of The Mill River Redemption because I don't know how fans waited for the sequel! Darcie was kind enough to put her author pen down for a few moments to answer some of my have-to-know question.
HH: What do you think is the real reason there is a trend of attorneys who become successful authors?
DC: Probably the main reasons that lots of attorneys become authors are that attorneys are required to do a huge amount of writing, and that people inclined to pursue a career in law (as opposed to a career in the sciences) are more likely to enjoy it. Some lawyers do more writing than others, of course, but when I was working as an attorney, my job was primarily to draft environmental and natural resource legislation. Writing was something I did about 90 percent of each work day, and I really loved that part of my job.
That said, legal writing is very different than writing fiction. Both require creativity (which is something that many people might find surprising, given how "dry" and rigid legal language can be), but writing fiction is far more freeing and fun for the imagination. At least, that's how it was for me, and that's the reason I started working on a novel once I'd settled into my legal job. I wanted to spend more time with a different kind of creative outlet, one that I'd always enjoyed.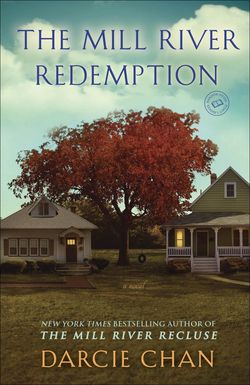 HH: Father O'Brien...a priest with a penchant for pilfering silver spoons? How did that concept come to you?
DC: Strangely, I remember the exact moment I thought of it. I was in the process of thinking through my concept for a first novel, working out the plot and naming characters. I liked the idea of an older priest being involved, since he would be an ideal person to know what was going on with lots of people in a small town, but I wanted him to be quirky. I'd just eaten a yogurt, and I was staring at the spoon in my hand while I pondered what quirk the priest should have. The "spoon problem" suddenly seemed so obvious and funny, particularly because a spoon is such a mundane object to most people, but to Father O'Brien, it would be simultaneously precious and a source of shame.
HH: The Mill River Recluse was one of the unusual breakaway Indie hits. Has your approach changed with both writing and marketing The Mill River Redemption via Ballantine?
DC: In terms of writing the first draft, it wasn't all the different, except that Redemption flowed onto the page in about six months (versus the 2.5 years it took me to finish a first draft of Recluse). I was working under a contract deadline for Redemption, but the story took shape and came out so much easier, which I attribute to having been through the process of writing a novel once before. The editing, though, was much improved for Redemption. (It was basically nonexistent for Recluse, which wasn't professionally edited until Ballantine picked up the rights to it and reissued it.) I could see how my editor's suggestions really improved my writing and the story. For that and other reasons, I truly believe Redemption is a stronger book than my first.
The marketing of The Mill River Redemption is being handled largely by Ballantine, which is a great relief, because I'm no marketing expert! The marketing that I did for The Mill River Recluse as a self-published e-book was basically a series of cheap trial-and-error features and online ads that I designed myself. I had no idea what would be effective, if anything. This time around, I have a wonderful marketing manager assigned by my publisher who is coordinating a whole campaign for my books. I appreciate her so much, as well as everyone else at Ballantine who has worked to introduce my second novel to the world!
I should also add that I'm still heavily involved in doing publicity for my books. I'm finding that now, though, my publicist is able to access many more review sources and media outlets than I could have as a self-published author. She's also taken charge of arranging and coordinating appearances and interviews. The happy result is that I've had more time to focus on writing and more time for my family. I truly couldn't be more thrilled with the supportive and collaborative team I have at Ballantine!
HH: There are mixed reviews, so to speak, about Kirkus Reviews, who were instrumental in helping The Mill River Recluse gain recognition. What advice do you have for authors about approaching them for their own reviews?
DC: I used a Kirkus review because, for indie authors, very few professional review services exist. Yes, there are lots of great and popular blogs that review self-published books, but I was looking for a review of the same caliber as a traditionally published book might receive. Kirkus uses the same standards and reviewers for both traditionally published and self-published books. I was also interested in using pull-quotes from my review (if it turned out to be positive, which was not guaranteed) for marketing purposes, because Kirkus has a highly recognizable and respected name in the book world.
I think a Kirkus review can be very useful for authors, both in the credibility it gives a story and in the industry-wide exposure it provides. I don't have data to quantify how many additional sales of The Mill River Recluse might have been attributable to having the review, but I do believe that the review provided some measure of reassurance to readers who might not otherwise have taken a chance on a first novel by an unknown author.
HH: I appreciated your approach to The Mill River Redemption as a sequel in that it didn't streamline where Recluse left off. Instead, Redemption weaves over, under, around, backwards and forwards in a very well-crafted manner. What advice do you have for authors who are working on a series?
DC: I'm glad you liked the structure of Redemption! I crafted it that way because I wanted to tell a new story while imparting the "feel" of Mill River from my first book. I also wanted to involve several of the town's residents in this new novel. I thought the best way to do both of those things was to write a new story that partially overlapped, and was interwoven, with the one in my first novel.
Since I've only written two books and the first draft of a third, I'm not sure I have solid advice for a series just yet, but I'm very concerned with character progression and consistency. I'd like for my characters -- if they're featured in more than one book -- to learn and grow as people from one story to the next, but it's also important that their personalities are consistent, without any dramatic or unexplained shifts in their thoughts or behavior.
The other aspect I tried to focus on was storytelling. I tried to build a fresh, new, emotion-filled story around strong characters -- both new ones and the holdovers from Recluse. As a reader, I find that compelling, interesting stories, coupled with characters and a setting I love, keep me returning to books in a series. As a writer, I'm hoping with everything in me that readers find my Mill River books to have those same characteristics.
REAL LIFE. REAL NEWS. REAL VOICES.
Help us tell more of the stories that matter from voices that too often remain unheard.