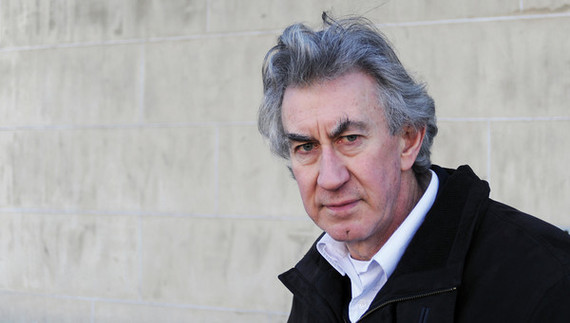 A celebrated interpreter of Beckett, Barry McGovern is known to Los Angeles audiences for his performance as Vladimir in the acclaimed 2012 production of "Waiting for Godot" at the Mark Taper Forum (LADCC Awards: Best Revival and Best Ensemble, Ovation Award Best Production and Best Ensemble).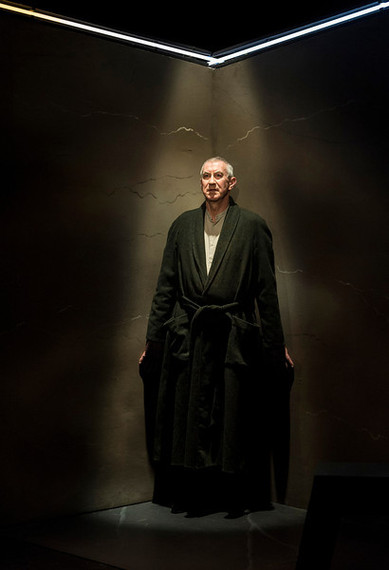 "I'll Go On" is based on three of Beckett's novels -- Molloy, Malone Dies and The Unnamable. First performed at the Gate Theatre in Dublin in 1985, "I'll Go On" has toured worldwide to great critical acclaim. This is the first time McGovern will perform his tour-de-force, one-man show in Los Angeles.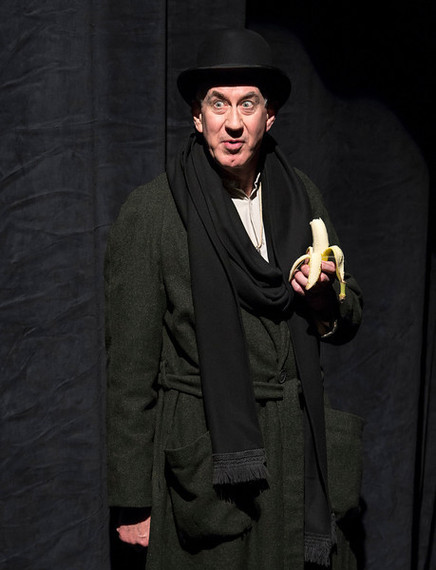 Robert Gagnier: As a former member of the RTÉ Players and the Abbey Theatre Company and as an actor who has worked in film, television and theater, which medium have you come to prefer one the other?
Barry McGovern: Well, I don't like to work in any one medium all of the time. I love the variety, although I do suppose that theater is my first love.
RG: Can you name a few of the performers from the world of theater that have inspired you up to this point in your career?
BM: There are many people back at home who helped me as well as people you have seen on stage or on screen who have inspired me. The late Jack MacGowran, an Irish actor who worked with my father once doing insurance before becoming a full time actor, was a great influence on me. He did a one man show called "Beginning to End" (a Beckett piece) and was a friend of Beckett himself. That certainly inspired me and I saw that play a few times when I was young. There were also many people in the old Abbey Theatre who were so kind to me and there were so many who influenced me there as well. Looking at film, I can appreciate the great performers such as Spencer Tracy, Katherine Hepburn and people like that.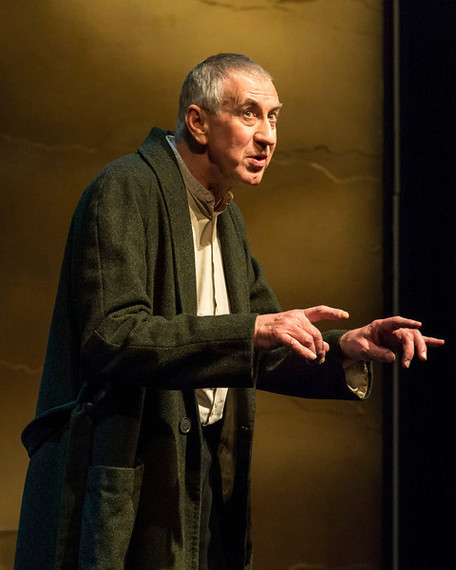 RG: At what point in your career were you first drawn to Mr. Beckett's work?
BM: I saw a television production of "Waiting for Godot" on BBC television (a black and white production back in the early '60s) and that really intrigued me, it really struck a chord. And so I remember buying some of his plays and going to see them when they were in town. Eventually, when in college, I became involved in a production of "End Game" as a student at the University College Dublin. I played the character Lucky in "Waiting for Godot" when I was in my early 20's, then "End Game" again. Eventually I played Vladimir in "Waiting for Godot" later on and then I played Estragon -- and so I had played those three roles up to that point.
Eventually, Michael Colgan took over the Gate Theatre back in 1983, and he asked me if I would be interested in doing a one man show on Beckett's work. I was reluctant to do it at first, but he was a very persuasive man and so this show, "I'll Go On" came out of that, and is based on three novels: Molloy, Malone Dies, and The Unnamable, which were written around the time of "Waiting for Godot" in the late 1940's.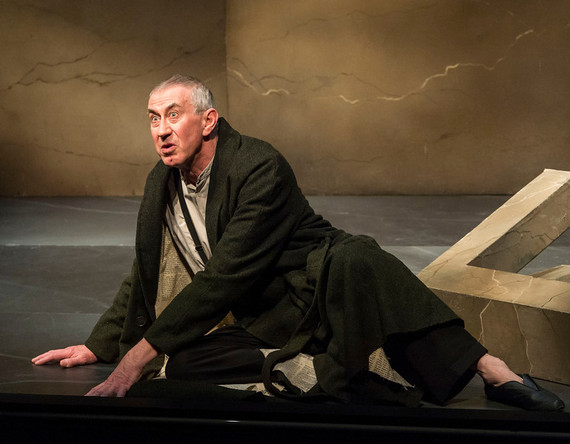 RG: Are there any particular challenges as an actor in a one man show that you have to endure that members of a cast or ensemble effort don't necessarily have to concern themselves with?
BM: It's just more terrifying! When you have a lot of people around and you're in a play, there is a kind of camaraderie in the theater business. People are generally very generous and help one another. When you are doing a solo show, the experience, by contrast is a very lonely one. You are out there all on your own and if anything goes wrong it's just you, and you have to sort it out yourself. So you have this mountain to climb every time you go out there it -- but there is also a great sense of achievement every time you do it.
I remember the fist time I did the play and I recall saying to myself, "If I can get through this now, I shouldn't fear anything."
But of course you do... those are your normal human fears and anxieties that anyone has in any walk of life. But doing the show solo is a great challenge and keeps me going. I hope it keeps me young and helps to keep my brain and body active. But I only do this show every now and then. Most of the work that I do is with other actors in the other mediums, but it is a great challenge and joy to perform this piece. It's a wonderful work with wonderful writing -- Beckett's a unique writer, and not everyone's cup of tea, to be sure. There are those who love him, and those who hate him. I look forward to bringing his work to those who have misconceptions about him -- it's a great thrill.
RG: What's next up for Barry McGovern in the world of entertainment?
BM: I have no idea! That is the life of the freelance actor. There is the possibility of doing this at a festival later in the year. That is looking likely. I am also working on a few projects of my own at home which may or may not come to fruition. But in Ireland your offered work very soon, before it begins. Things come up very quickly, or don't, as the case may be.
RG: Beckett did a good deal of his writing in French. Have any of the roles you have played so far been in that language?
BM: No, they haven't. I have some French, but I'm not sure I'd be able to put it toward the characters. I once toyed with the idea that I would be able to do "End Game" in French, but I knew that I wouldn't be able to do "I'll Go On" in French -- that goes without saying -- or Godot. They're too tricky for me. I have, however, read a lot of his works in French. But that was Beckett -- a most unique type of writer able to traverse both the French and English literary worlds. There were very few other writers I could think of who were able to do what Beckett did in terms of writing in two different languages. Vladimir Nabokov was one and Joseph Conrad was yet another.
RG: Were there any American writers whose works inspired you?
BM: Well yes, Rod Serling with the Twilight Zone. I certainly remember watching those as a kid. Those made a big impression on me. I have done plays by Tennessee Williams and David Mamet, who wrote Glengarry Glen Ross. I did that just a short time ago and that was a wonderful experience. I had the pleasure of working with John Patrick Shanley in a movie once years ago. There are so many... Eugene Gladstone O'Neill, whose "Long Day's Journey into Night" remains one of my favorite plays. I would love to do that play some day! But there were so many great playwrights -- too many to name.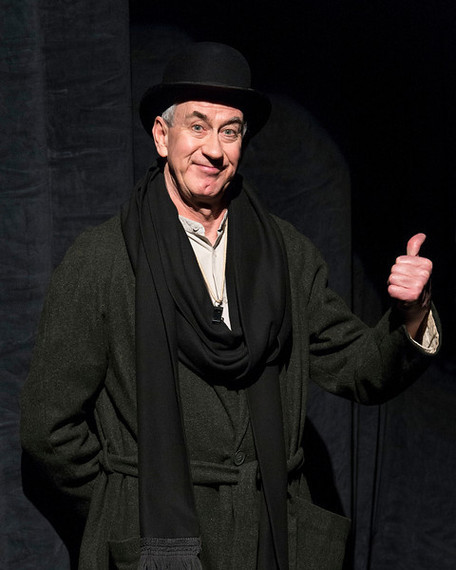 Calling all HuffPost superfans!
Sign up for membership to become a founding member and help shape HuffPost's next chapter