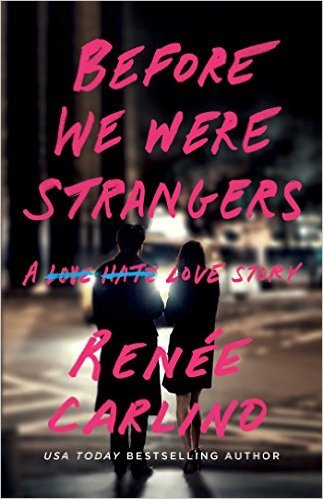 If you love a good New York City love story, you will fall in love with Matt and Grace. Before We Were Strangers (Atria Books, August 18, 2015) by Renee Carlino is a complicated love story of missed opportunities and the influence that outside factors have on a couple's journey...or is it all really just part of their journey? I pulled Renee away from her writing desk to answer a few questions for her ever-growing fan base.
HH: What was your inspiration in using New York City as the backdrop to Grace and Matt's story?
RC: When people normally ask me what BEFORE WE WERE STRANGERS is about, I say it's about a guy who sees "the girl who got away" on a New York subway fifteen years after they last saw each other. But I think BWWS is really about how people, rather than places or things, can color our experiences. I thought Matt and Grace would fall in love with New York together. Through their exploration of the city, they got to know each other, so NYC made for a great backdrop. There is an undeniable energy there, but I also thought it could be a place where one might feel extremely isolated among the masses, which is how we find an older Matt at the beginning of the book. I've been to a lot of cities in the US, but every time I visit New York, I get a sense of vitality and togetherness, yet at the same time I feel extremely small. I see New York City as a versatile character that I can use in many different ways to help tell a story.
HH: Both Grace and Matt are complex, deep characters...do you spend a lot of time character sketching before writing?
RC: I usually know the big pieces before I start the book. Through the writing process other characteristics will develop, like the way Grace smells her food or swings a door open wider than the average person to accommodate her cello case, even when she's not carrying it. They are alive in my head and not based on a real person, so I suppose I am sketching them but not necessarily on paper. I do flesh the characters out much more in revisions so I enjoy the editorial process and find it extremely beneficial and rewarding.
RC: I love my sweats and being a writer allows me to be in them an awful lot. I don't know any writers who get ready, do their hair and put on make-up to sit at the computer for six hours, so on a Saturday night I enjoy getting dressed up and going out when I can.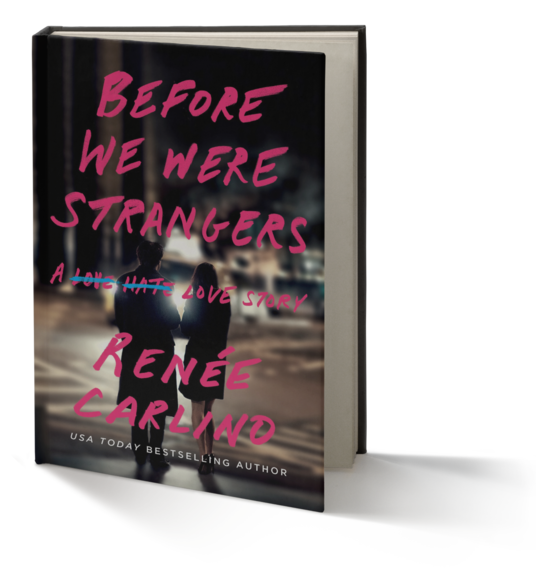 HH: Explain the muse of music as a prominent theme in your novels.
RC: I just cannot live without music, so it finds its way into all of my books and it is the best food for my imagination. For BBWS, I remembered watching Nirvana Unplugged on MTV and thinking about the cello player. I wished that I could play like her. When I started researching this book, I found a more recent youtube video of Lori Goldston, the same cellist. She was playing in a station in Seattle. As soon as the music began, I got chills. The way she describes her instrument in the video is inspiring.
HH: If you could meet one of your characters in person, which one would it be?
RC: I would want to meet Matt from BEFORE WE WERE STRANGERS. He's closer to my age, he and I share a passion for photography and I think I would have a lot of questions about his work for National Geographic. He seems like he would be a great conversationalist, which is high on my list of good qualities.
Calling all HuffPost superfans!
Sign up for membership to become a founding member and help shape HuffPost's next chapter