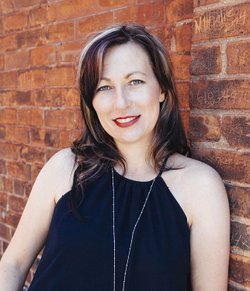 With over a dozen novels under her pen, K.A. Tucker recently added a new novel, Chasing River, to her Burying Water series.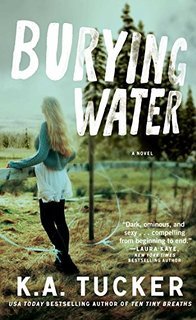 I caught up with K.A. just before Chasing River's release to chase down some answers about her fascination with Ireland, the depth of her characters, and her dream automobile.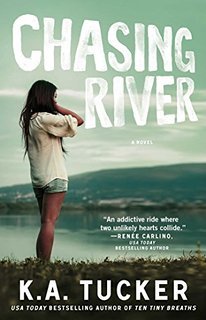 HH: Your passion for Ireland is palpable in Chasing River; what is your connection to it?
KA: I dreamed of visiting Ireland long before I ever set foot there. I have Irish roots (as so many people do, it seems). I finally made the trip last summer and, though I was there for less than a week, I fell in love with the people, the culture, and the countryside. I plan on visiting again, and braving the "wrong side of the road" driving in order to see the rest of the countryside.
HH: Amber's character is complex in a common theme--torn between striving for independence and living up to her father's standards; was it a conscious choice to downplay the role of her mother?
KA: I don't know that it's so much about downplaying the role of her mother as it is that Gabe Welles has always been such a strong and authoritative figure in his children's lives. We first see this in Burying Water, with the situation that Amber's brother, Jesse, finds himself in. Gabe Welles is the sheriff, after all. It felt only natural that it would be Sheriff Welles who would come running to Amber's rescue in Ireland, just as he did for his son. Plus, Amber is still very much daddy's little girl.
HH: Chasing River has so many layers--love, friendship, family--and yet the landscape around these relationships is painted with great historic detail; how much research did it take versus innate knowledge?
KA: Before beginning this book, I spent weeks delving into both Ireland's history and its current political situation. I knew that I wanted to weave the IRA into the story, but I didn't have a good grasp of what that would entail. So I began digging... and digging... and digging... and so many dots in my knowledge base began connecting--the religious strife between Protestant and Catholic, the political strife between England and Ireland, the mass exodus of Irish to North America. Ireland has a rich history (much richer than I anticipated) and having a handle on it made spinning an authentic story much easier.
HH: What is your dream automobile?
KA: A Hummer (deer have a tendency to jump out in front of me on the road and tanks are illegal).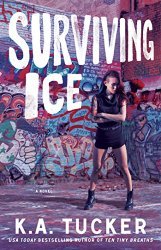 HH: With over a dozen and counting novels under your pen, which character was the hardest to create?
KA: I struggled with both main characters in Surviving Ice (Ivy and Sebastian), because they're quite similar to each other. Ivy is not necessarily "likeable" as far as suspenseful romance characters go, and going out of my way to make her softer didn't feel like the right thing to do. Her character does grow and change, but it's done in a more subtle way. I hope readers see and appreciate that.
Calling all HuffPost superfans!
Sign up for membership to become a founding member and help shape HuffPost's next chapter