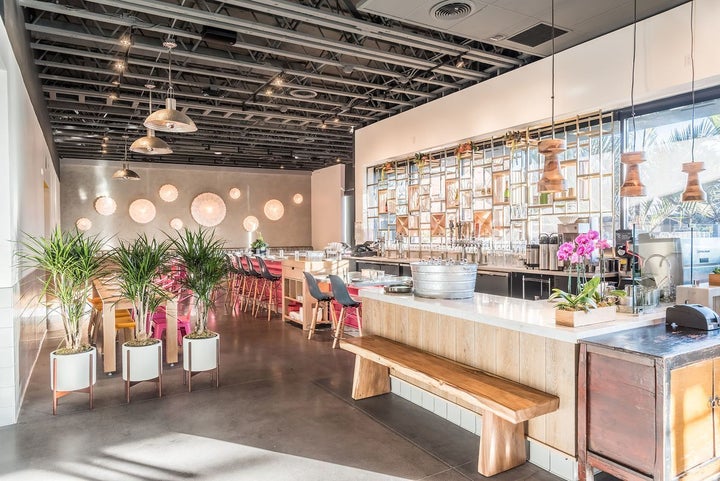 Chef Michael Hung of XO on Beverly believes in letting love take over with his cuisine. Best known as the chef who opened Faith & Flower, Hung's latest concept offers a California-Asian menu where he likes to muse "food is love."
Located on bustling Beverly Boulevard, XO on Beverly is in the former Stir Market space (and Buddha's Belly before that). While Stir Market with its neighborhood market concept ultimately failed, Hung is excited to serve locals and foodie guests looking for a flavorful respite. Standout menu items include Burmese Style Salad; Kimchee Mac and Cheese with aged cheddar and beer sauce; Chicken Pho-tza Ball Soup; and the impressive Quarter Pounder Cheeseburger.
"With XO on Beverly, we want to create flavors that feel heartening and healthy but whimsical," says Hung. "Using California's bounty, we've created a menu that will leave guests craving dishes multiple times a week. We've designed XO to be the perfect place for everyone: local employees in need of a quick business lunch, young families looking to pick up a ready-made dinner, and the discernible food lover seeking a sensational meal."
What follows is a conversation with Chef Michael Hung about his latest venture and his California-Asian menu that results in an "American restaurant."
What was your inspiration for your menu at XO on Beverly? The inspiration was multi-fold. We love the neighborhood so we wanted to make a restaurant for the neighborhood. As such, we thought about things like casual service, great price point, healthy everyday eating, and of course quality. There is also a dearth of good Asian food in the area, so we wanted to set ourselves apart and do Asian-inspired food well. Lastly, even though we are a local joint, it is always important for me to do things as best as I can. We want XO to be a good enough experience to warrant a trip across town or a stop-in when you visit L.A.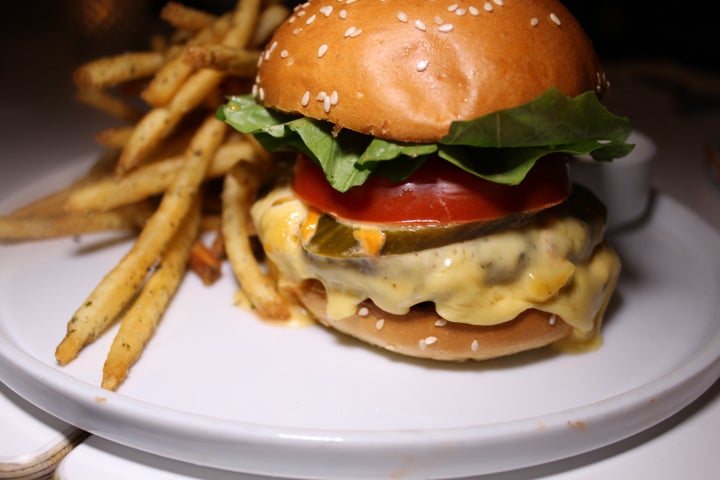 You're known for opening Faith & Flower, and Mama Lion, were you specifically looking to create an Asian-based menu?
I am half-Chinese and half-Filipino so I have always introduced Asian flavors and techniques into the menus I create. I have also always wanted to do a full Asian menu, so XO became an exciting opportunity to live out that dream.
You've referred to XO on Beverly as an "American restaurant". Please explain what you mean by that? My friend Jared Hooper, the Sommelier from Faith & Flower, says of the food I cook, "You've got a first-generation Chinese-Filipino kid who grew up in New Jersey, started his culinary career in New York, and learned to cook classical French in San Francisco." That is really the heritage I bring to any menu I work on. With exception to a few weeks apprenticeship in Germany, all of my training has been in the U.S. XO doesn't adhere to any Asian traditions. Just like my training and career, the menu is informed by my experience growing up in America. While the flavors are inspired by cuisines of Asia, it's still through the lens of an American.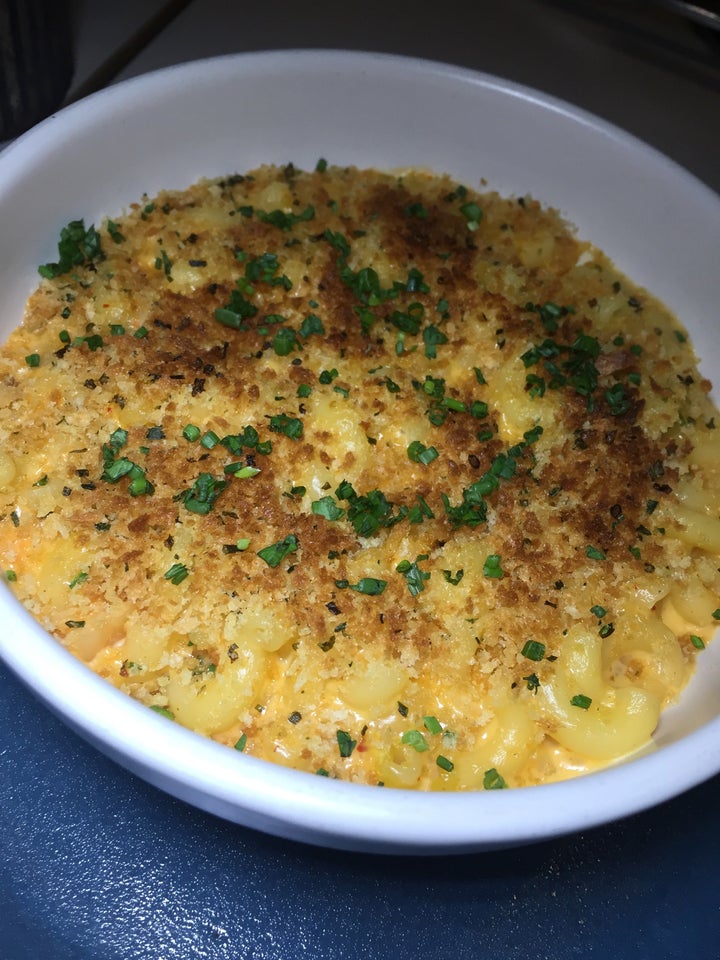 You kept the marketplace aspect even after Stir Market failed. What inspired you to keep the market component to XO on Beverly? We think the market has a ton of potential. Again, we want to first serve the local community and the market is a great way for us to offer one-stop shopping for people in the area. If you work nearby you can come by for lunch and pick up a healthy salad, cheese, whole roast chicken, and bottle of wine for dinner. The same goes for a busy parent on the weekend—on the way to dropping your kids off to sports practice they can stop in for some snacks and sandwiches to go. We are really looking to make life a little more convenient for our community.
What do you hope a diner's experience is at XO on Beverly? I am a true believer in "hospitality." I do this and the whole XO team does this because we really believe in taking care of our guests. For a part of your day, we want you to relax, enjoy your company, enjoy the food and drink we offer, and allow yourself to exist in the moment. For me, that is the real value of our work, especially in the information age. Yes, we have great product, great food, great drink, a nicely designed space, but what we really offer is a moment for you to remember that there still a space in your life to let go and let us take care of you.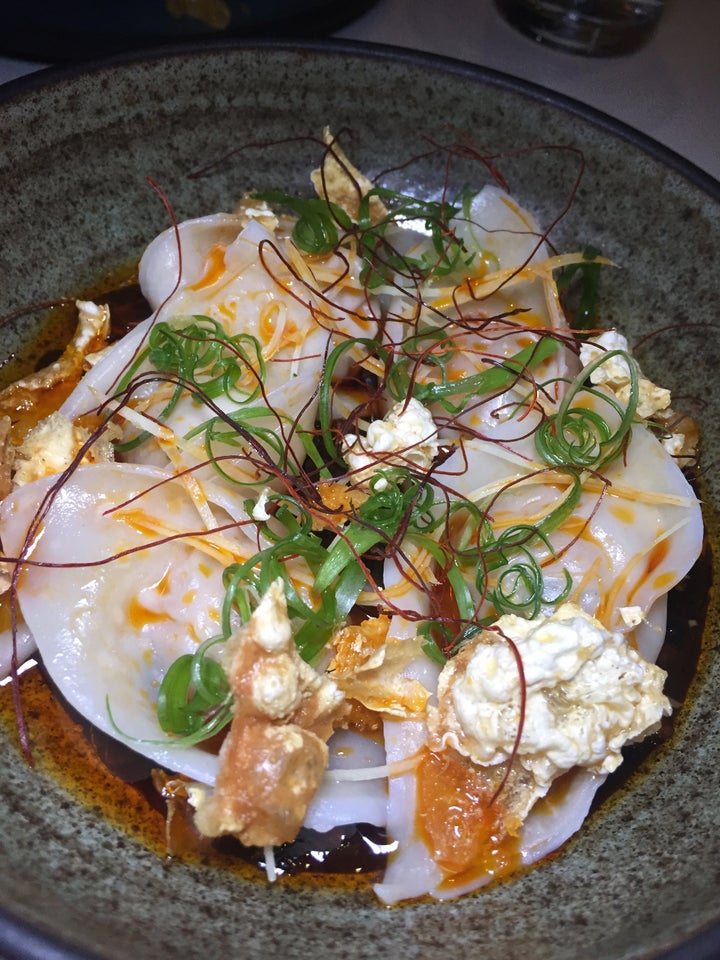 XO on Beverly his located at 7475 Beverly Blvd. Open daily. Call 323-903-0016.