I caught up with The Red Dress Boutique co-founder and Shark Tank deal winner Diana Harbour to learn more about what happens following the Shark Tank experience. Diana and her husband Josh Harbour first founded The Red Dress Boutique in 2004 as "Athena's Boutique," an eBay shop the couple operated out of a spare bedroom.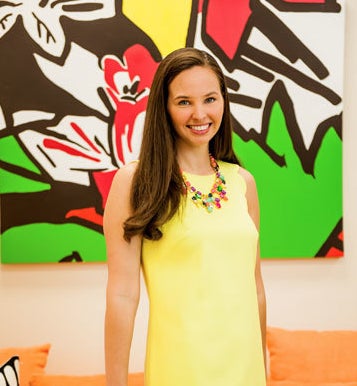 One year later, they moved to Athens, GA and opened up a brick and mortar location due to the online shop's success. When the name Athena's wasn't available, Diana's mother reminded her of the little red dress she loved to wear as a child. The name The Red Dress Boutique was born, and the store began selling online in 2009.
That's when things really started to take off, as Diana will explain in this interview.
Her story is one that might sound surprising, but with Diana's determination, love for fashion, and business mindset, The Red Dress Boutique's success before and after Shark Tank just seems to make sense.
Business: Red Dress Boutique
Deal: $600,000 for 10% equity
Shark: Mark Cuban
Aired: Season 6, Episode 5
You and your husband Josh risked everything and created a wildly successful clothing and accessory business, The Red Dress Boutique. You even landed a deal with Mark Cuban on Shark Tank – what makes your business really stand out from the competition?
DH: We offer a personal shopper experience that is affordable to every woman and available to them in the comfort of their own home, sitting at their desk in the office or on their mobile device.
I style everything in complete outfits, something that had not been done before with online shopping so you can buy one piece or you can buy the entire outfit already styled for you. We are taking this feature even further with our new website which will be launching in January 2018.
How did you decide that you wanted to audition for Shark Tank? What factors played into your decision?
DH: Josh and I were on our way to the MAGIC apparel show in Las Vegas when an ad in WWD mentioned that Shark Tank would have a booth there scouting new talent. So I walked right up to the booth and introduced Josh and myself. . . Continue Reading
Related
Popular in the Community