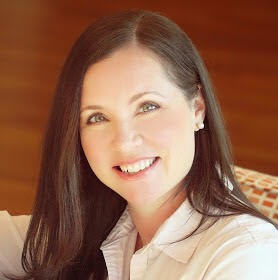 As a seasoned business traveler, Eileen Zimmerman found herself wishing she could take advantage of the beautiful pools and spas at some of the hotels she stayed at but didn't have a way to pack her wet bathing suit for the flight home. Searching for a solution, Eileen was disappointed by the lack of high-quality, beautiful, wet bags on the market so she decided to create her own.
As colleagues, friends, and family members saw her wet swimsuit bag they began to ask her to make them one too, and Eileen knew she was on to something. Designed to protect your purse, suitcase, or gym tote from wet and soggy items while on the go, Wander Wet Bags™ are super cute, eco-friendly, powerfully water-resistant, wet swimsuit bags. With gorgeous prints on the outside and waterproof lining on the inside, Wander Wet Bags™ let you live in the moment and look polished at the same time.
Can you tell our readers about your background?
I started my career in sales and moved into software product management after business school. My first job out of college was cold calling businesses door-to-door selling long distance phone service. It was probably the hardest job I've ever had but it gave me the confidence to walk into a room and talk to pretty much anyone. Later, as a software product manager, I learned how to work with a team to create products people want and need to use.
What inspired you to start your business?
After fifteen years in the corporate world, I left my job when my eldest son started kindergarten. I wasn't sure what I wanted to do next but I knew I needed a more flexible lifestyle. I had made myself a wet swimsuit bag a few months earlier because I couldn't find a cute one that I wanted to carry with me at a spa or resort pool. A few family members and friends had asked me to make them one, so the business just kind of grew out of my newly found free time and ability to see the market opportunity.
Where is your business based?
Wander Wet Bags is based in Encinitas, California, just north of San Diego in the heart of the surf culture and the Southern California lifestyle.
How did you start your business? What were the first steps you took?
The first thing I did when I started to get a sense that there was so much interest in my Wander Wet Bags was to test out my idea with people I didn't know. I decided to make a few bags and see if any of the surf shops in downtown Encinitas would be willing to buy them. Using my cold calling experience from my first job out of school I simply walked into the shops and asked to speak with the buyers. One of the biggest stores said they were interested and wanted to buy some and test them out. This feedback told me that I was really on to something and I decided to move forward with the next step of turning my idea into a business.
What has been the most effective way of raising awareness for your business?
Perhaps in unexpected ways, Instagram has definitely been a powerful tool to get the word out about Wander Wet Bags. It is so easy to tell a story through photos and to leverage other users' images to add to your own story and create relationships with other brands that share a common vision. Less about driving immediate sales, Instagram has helped me create a lifestyle brand through visual storytelling and get that story in front of similar partners, influencers, and retailers that want to collaborate.
What have been your biggest challenges and how did you overcome them?
My biggest challenge so far has been an issue with my first manufacturer. On my first big run, my manufacturing partner lost hundreds of my bags during the shipping process. It was a lot of money for me, and I remember thinking that many people would quit after such a loss. I decided that I would keep going and that I would not let this setback take me down. "Keep Going", has been my mantra every time I face an obstacle that seems daunting at the time.
When you are running a business there is always a list of 100 things that needed to get done yesterday. It is easy to get caught in the bustle of the day to day and lose sight of the bigger picture. I use the Self Journal by Best Self Co. to set quarterly goals and outline what I want to achieve every three months. It is so rewarding to look back at the end of a quarter and see how far I have come.
How do you differentiate your business from the competition?
I differentiate Wander Wet Bags by staying authentic to why I started the business and who I started it for. Wander Wet Bags have gorgeous prints, are made with high-quality fabrics, and are sewn with a pride in craftsmanship that you don't often see in consumer products anymore. In the drive for fast fashion, many companies choose to use cheap zippers, for example or don't reinforce their stitching so their products fall apart. The women that buy Wander Wet Bags command a higher standard of both style and durability and that is where I focus my business.
What has been your most effective marketing strategy to grow your business?
Going back to staying focused, we get a lot of feedback about additional potential uses and target markets for our Wander Wet Bags. We hear again and again that we should create a line for children. While I absolutely agree that the market for kids is large, there are already so many products focused on the market for baby gear that is covered in kid prints. Staying focused on making something upscale specifically just for stylish, strong women have helped set us apart from the competition.
What's your best piece of advice for aspiring and new entrepreneurs?
Be courageous. 90% of entrepreneurship is taking calculated risks and doing things that most people find uncomfortable. Trust your instincts! If a partnership doesn't quite feel right to you don't do it. Conversely, if you are scared to take action on something that will move your business forward, be brave and do it anyway.
What's your favorite app, blog, and book? Why?
Favorite App - The Momentum Dashboard plugin for Chrome. I love the gorgeous photography combined with inspirational quotes every time I open a new tab in my browser.
Favorite Blog/Podcast - NPR's How I Built This Podcast with Guy Raz. I love hearing the real stories from entrepreneurs who have made it. I have my favorites that I listen to when I hit a wall and need to remember that other entrepreneurs have gotten through these same issues and made it to the other side with success.
Favorite Book- "Delivering Happiness" by Tony Hsieh, best known as the CEO of Zappos. I love reading about how "All in" Hsieh was willing to go to ensure Zappos' and his team's success. I am inspired by how laser-focused Zappos is on perfecting their customers' end to end experience.
What's your favorite business tool or resource? Why?
Shopify is my favorite business tool right now. It is really incredible how far I've been able to take my company with such a small investment on the technology side. Their platform is so robust and the features are so well thought through I am able to expand my business with additional functionality through their third-party apps whenever I need to.
Who is your business role model? Why?
Sara Blakely is my idol. I remember my dad sending me an article about her back in my long-distance door to door sales days. He told me there was a woman, not much older than I was, who had used her cold calling skills to get in the door at Nordstrom and other large retailers and sell her women's' shapewear product. I so relate to her feelings of, "This is not my movie," when she talks about selling fax machines door-to-door at the beginning of her career. I hope to meet her someday soon and swap stories about getting kicked out of buildings by security guards.
What do you have planned for the next six months?
For the next six months, I am building out my sales and marketing plans to dominate the luxury wet swimsuit bag market in Summer 2018. I have new prints coming out that I am really excited about. I look forward to expanding the select resorts, spas, and boutiques we currently work with in the USA and around the world.
How can our readers connect with you?
I always love to hear feedback and ideas from customers and prospective partners. You can learn more about my journey and purchase Wander Wet Bags at www.wanderwetbags.com, on Instagram @wanderwetbags, and on Amazon. I can be reached personally via email at eileen@wanderwetbags.com and on Twitter @eileenzimmerman.
Popular in the Community