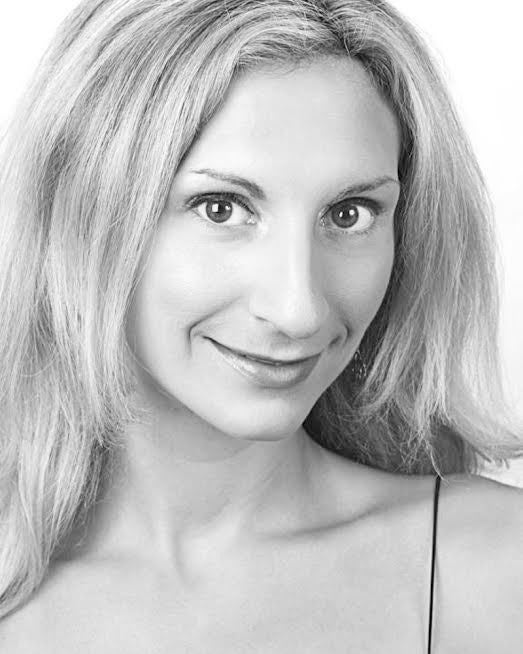 Melissa owns a healthy cooking and wellness company called Via Melissa. She is a certified nutritional chef and graduate of The Academy of Culinary Nutrition (2016). She is also a certified nutrition and wellness counselor from AFPA (2009) and a certified personal trainer through Hofstra University's continuing education program and AAPTE (2009).
Can you tell our readers about your background?
I am a New York native that grew up in the suburbs of the Bronx, in a coastal area called Throgs Neck. I also have a BS in advertising and marketing from Fashion Institute of Technology (FIT).
I worked in advertising/marketing for 14 years for some amazing companies including Penthouse Magazine, Virgin Mobile, and Fisher & Paykel Appliances to name a few.
When I was 29, I developed adult asthma along with food sensitivities and multiple chemical sensitivities. The silver lining here was that I was forced to do a complete 180 in my life to live a clean lifestyle and manage these new illnesses. This is when my lifelong hobby of cooking was taken to the next level and my allergen-friendly style of cooking really began.
What inspired you to start your business?
I continued to suffer from allergies coupled with chronic fatigue that was all brought on by the chronic stress I had from my job, until one day I hit a brick wall, so to say. That wall was in summer of 2016 when my mom was diagnosed with breast cancer. That is when I had my "aha" moment and awakening which was " life is short and you never know when curve balls will be thrown at you".
I realized I wanted to be a health advocate to teach people how to eat clean, allergen friendly and disease preventing dishes. Weeks after her diagnosis, I gave in my resignation from selling appliances and enrolled myself into The Academy of Culinary Nutrition to begin the process of launching what is my business today. I feel I have been given a gift of being a natural recipe developer and this gift needs to be shared with as many people as possible.
Where is your business based?
My business is based out of New York. However, I travel to clients and service the metro area anywhere in a 60-90 mile distance in any direction.
How did you start your business? What were the first steps you took?
I worked with an amazing business coach who gave me the tools and confidence needed to leap from being a 9-5'er into being my own boss. I attended a culinary program to hone in on my skills, wrote up a business plan to follow and completely re-vamped, then re-launched viaMelissa.com. In the last few months, I launched a new website called ViasKitchen.com truly portray my cooking business.
What has been the most effective way of raising awareness for your business?
Social media has been instrumental. I use Facebook, Instagram, and LinkedIn as my go to apps. I also pitch the media on a regular basis and have been fortunate to have many write ups and features this year alone. I also partner with CPG companies to increase my awareness.
One brand I work closely with is Simply Beyond Spray on Herbs and Spices. I use its products in many of my dishes and develop recipes for them which are featured on its website.
What have been your biggest challenges and how did you overcome them?
Though I've had a lot of media exposure, obtaining new clients is always a challenge. I've been fortunate with websites like Thumbtack.com where I get numerous leads on a daily basis. I also have a few B2B partners I work with. I've learned to be creative and resourceful.
I've always been a self-starter and most jobs I've had were remote positions. I know that if I'm not out there promoting myself and making new contacts the business isn't just going to come to me. My focus is knowing the more I put into it, the more I get out of it. As much as I work, I love what I do and most times it seldom feels like "work."
How do you differentiate your business from the competition?
I offer cooking lessons, personal chef services, and catering. I am different because I am conscious of food allergies and special diets. I cater to the vegan community and clean eating overall. I also use organic ingredients as much as possible down to the spices.
What has been your most effective marketing strategy to grow your business?
Online tools have been the most effective for my particular business. Being listed on websites like Thumbtack, IfOnly, and CozyMeal has truly been instrumental. Building partnerships and relationships with companies that send me to their clients are also a large part of my business. This includes corporate wellness companies that have clients looking for healthy catering or corporate retreat companies that want a chef in their arsenal looking for cooking classes.
What's your best piece of advice for aspiring and new entrepreneurs?
Don't give up! Being your own boss is not easy, and you may not get it the first time around. Additionally, be flexible and open to ideas from others. If your initial plan isn't working, go a different route. Being an entrepreneur is no easy feat, but if you are talented and passionate about your work, the sky is the limit!
What's your favorite app, blog, and book? Why?
I don't really have a favorite app. The one I tend to use the most is Instagram for my social media marketing but I wouldn't necessarily call it my favorite.
A great book I read last year was called Knockout my Suzanne Summers. She explains how many people have cured cancer naturally without big pharma and the blog I love reading it HearPreneur. I get to learn success stories of fellow entrepreneurs as well as tools, tips, and tricks of the trade from them.
What's your favorite business tool or resource? Why?
I love using Wix.com! I've developed both of my websites with the easy-to-use platforms and I even run my blog and contact management through the site. All of their products and services are very user-friendly no matter what your skill level is.
Who is your business role model? Why?
One of my role models is Racheal Ray. I aspire to have an empire like hers one day. Books, TV, merchandise and all things culinary! I would love to be the modern day, healthy version of her.
With so many other chefs who have been on the scene, she has had and continues to have a long running career. She started off small/local and made it big!
What do you have planned for the next six months?
I am eager to carve out some time to shoot some professional quality food videos as well as work on a healthy cookbook; just figuring out the angle is the hardest part. I have a library of original recipes that I would love to share. I will also be focusing on my catering business and seeing how I can grow and staff up to start to take on larger scale events.
How can our readers connect with you?
Facebook & Instagram: Organic Cooking Via Melissa
Support HuffPost
The Stakes Have Never Been Higher
Related
Popular in the Community