"Fugitive Colors" (Arcade Publishing), a novel by veteran journalist Lisa Barr, is a suspenseful tale of stolen art, love, lust, friendship, jealousy, and revenge set on the "eve" of World War II. The novel tells the story of young Julian Klein, who gives up his Orthodox religion to move from Chicago to Paris to paint freely, only to find that he must pay the ultimate price for following his passion.
"Fugitive Colors" won the Independent Publisher Book Awards gold medal for "Best Literary Fiction 2104," first prize for "Best Unpublished Manuscript" at the Hollywood Film Festival (Opus Magnum Discovery Award), and was listed on "HEEB" magazine's "Top Ten" Books for 2014. Barr's eight-city book tour kicks off this week in Columbus, Ohio.
Carol Haggas of Booklist writes: "Masterfully conceived and crafted, Barr's dazzling debut novel has it all: passion and jealousy, intrigue and danger."
The novel has been optioned for movie development by Hollywood producer Arthur Sarkissian (Rush Hour trilogy, While You Were Sleeping).
I spoke with Lisa Barr about "Fugitive Colors."

Mary Pauline Lowry (MPL): You've worked as a journalist for more than twenty years--as an editor/reporter for The Jerusalem Post and the Chicago Sun-Times, and as managing editor of Moment Magazine and Today's Chicago Woman. In addition, you've freelanced for numerous magazines including Vogue. What inspired you to write a novel?

Lisa Barr (LB): It was 1991, and at that time I was serving as the managing editor of Today's Chicago Woman, and I was sent on assignment to cover the "Degenerate Art" Exhibit at the Art Institute of Chicago. Entering the museum, I literally stopped in my tracks--I had found my story. What I saw at that exhibit would later morph into the historical-fiction tale of my first novel, "Fugitive Colors." Even as a daughter of a Holocaust survivor, I never knew about the Nazis' relentless mission to destroy the avant-garde--particularly painters. Hitler and his henchmen went after the German Expressionists with a vengeance never seen before. I am a writer not an artist, but I needed to understand what made someone like Hitler both a madman and an artist. For Hitler, his hatred for the avant-garde was not political--it was personal. I wanted to--had to--explore this in depth. Once the idea began percolating, I would lie awake at night as the story began to unfold in my head. I was jotting down notes at 3 a.m. (It drove my hubby nuts!), but I knew that I was going to utilize my journalism skills to turn a little-known part of Holocaust history into good fiction. It became an issue of "no" choice: I HAD to write this novel.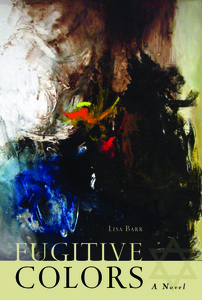 MPL: "Fugitive Colors"-- a historical novel set in the early '30s -- tells the story of Julian, an American young man who renounces Orthodox Judaism to pursue a career as a painter in Paris and is drawn into the drama and conflict around the Nazis' efforts to confiscate art labeled as "degenerate." Can you talk a bit more about the Nazis' confiscation of more than 16,000 works of modern art and their efforts to label such art as "degenerate," as well as how you used that historical situation as the backdrop to your story?

LB: Hitler's first mission, once in power, was to destroy those artists, architects, entertainers, writers, philosophers, and teachers who did not comply with the "Aryan ideal" of "What is ART." Hitler, a lover of 19th Century realism, was determined to eradicate modern art and artists--who he considered to be the degenerate segment of German society on the grounds that their artwork was "un-German and Jewish Bolshevist" in nature.

For any tyrant, this is the segment of society that must be quashed first: Get rid of the idea-makers, and then go after everyone else. These acts of 'cultural terrorism' were not purely Anti-Semitism at first--it was truly about the art--the avant-garde--particularly the Expressionists. This movement of art/artists terrified the Nazis because it was taking the world by storm, and The Third Reich was determined to destroy some of the greatest artists and confiscate some of the most important artwork of our time. And later, they would auction off huge quantities of this so-called Degenerate Art -- particularly with the help of Switzerland, who served as the Nazis bankers/auctioneers/enablers--to fund the Nazis' war machine.

I also began to explore the concept of rejection and shame. There is no greater shame than being an artist without talent. One of my main characters--Felix Von Bredow--like Adolf Hitler, wanted other artists to suffer be cause of his own lack of talent. I believe what was really going down culturally in Germany in 1933 was this: A division had been created--not of men, but of talent; the haves and have-nots--equally dangerous.

Ironically, Hitler's War began with art, and it's incredible to me that nearly 70 years later, stolen art is still making front-page news. I always say if only art could talk ... thousands of stolen paintings have a hidden past just waiting for the truth to be exposed.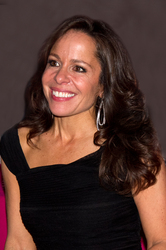 Lisa Barr
MLP: How did you go about researching "Fugitive Colors"?
LB: I knew everything historical in this novel had to be true, verified, fact-checked. The research alone took me more than four years. I traveled to Europe, I researched testimonials, I spoke to survivors, I read everything I could get my hands on. I also interviewed the grandson of an aristocratic Nazi family for hours. I spoke to those who were investigating stolen art, as well as to those whose artwork had been stolen. I did not begin writing until I felt satisfied that no stone had been left unturned. My main characters are composites of real artists, real art dealers, real Nazis. And then ... I was put on bed-rest for nine months (yes, you read that right) while pregnant with my eldest daughter - that's when I wrote "Fugitive Colors," from my bed.

MPL: Wow! And did you finish the book before your eldest daughter was born?
LB: Yes -- I always meet my deadline! My daughter Noa and the first draft of my novel were born together, but then of course were the slew of revisions that followed. I didn't want to put "Fugitive Colors" out into the world until I was satisfied. And I'm a tough customer. I needed to make sure the characters, the truth, and the dramatic tension, were aligned. The fine-tuning was the real work.
MPL: You write very beautifully about both art and the artist's passion for his/her work. Do you have a background in visual art or art history? How did you learn or teach yourself to write about visual art in such a compelling way?

LB: I love art, but I have no background in art, yet I do have a strong background in investigative journalism, and an insatiable curiosity. I LOVE the research part; the a-ha moments that come with it. My goal as a writer was to teach the history through osmosis - for my reader to walk away with a new understanding, but not be clobbered with it; rather my goal was to Bring It On through fiction. Also art is not visual, it's sensual. It's how a painting makes you feel. I knew for the art aspect to be realistic I had to write a novel that went the distance emotionally. I wanted to create a story, a thriller, filled with drama, love, lust, friendship and revenge to convey the most important quality of any artist: Passion. The story of "Fugitive Colors" asks the reader: How far would you go for your passion--would you kill for it? Would you steal for it? Would you destroy others who get in your way? Would you protect it at all costs? This is what drives the novel, and passion is what drives me.

MPL: I'm always curious about the plotting of thrillers. Did you plot "Fugitive Colors" before you wrote it, or did the plot unfurl as you drafted the book?
LB: It is a knotted combination of plotting, a little bit of internal craziness, and being generous enough to let your characters lead the way, and drive. The writer only has so much control ... after that it's all in your characters' hands, and in their hearts. The goal for every writer is for his or her reader to say at the end of the day: "Damn, it's way past my bed-time, but just one more chapter ..."