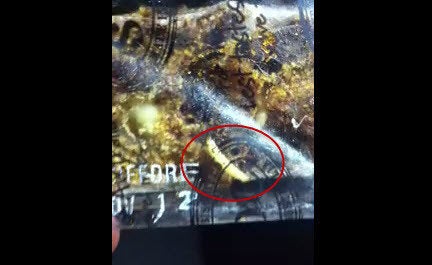 Airplane food gets a bad rap, but you don't expect to find creatures crawling in it. But, that was the unfortunate experience for Victoria Cleven, who had an extra ingredient in her trail mix.
Cleven was flying from Los Angeles to Melbourne, Australia on Qantas when she ate some trail mix that didn't seem right.
She realized that the snack she was eating, bought from Qantas and supplied by the Sydney Biscuit Company, were infested with maggots -- as were other packets.
Cleven took a photo and video (above) as evidence of her experience, but was told that only about $400 of the $1,600 flight would be refunded. According to Qantas, the incident could have been the fault of the Sydney Biscuit Company.
The CEO of the Sydney Biscuit Company called Cleven to apologize. It was suggested that moths could have gotten into the trail mix while being stored in a Qantas warehouse.