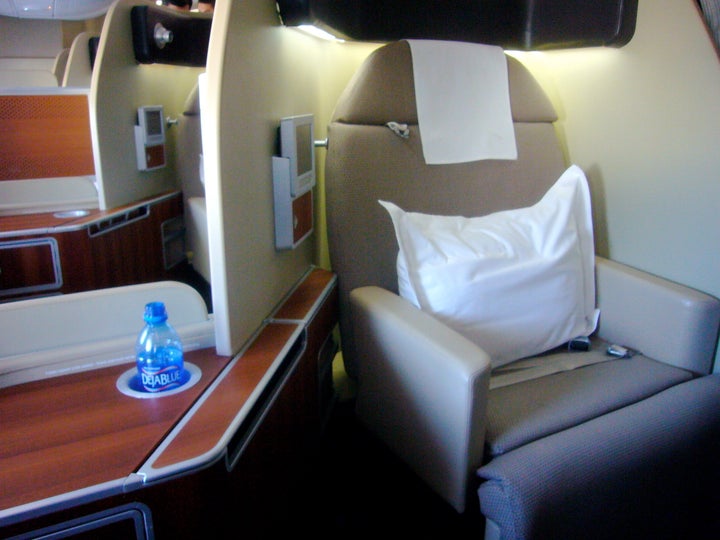 The Australian couple complained to staff, and would not accept another pair from business class, so they decided to leave the plane.
Passenger Angela Ceberano told the paper that the plane broke out in laughter when the captain made the announcement they would be delayed: "He said: 'Just to inform you all, the reason we've had the delay is because two of our first class passengers refused to fly on this plane as there was no extra large pajamas on board for them.'"
After waiting 30 minutes to offload the pair's bags, the flight departed and was able to make it to Australia on schedule.
Considering that first class passengers can pay around $10,000 for a LA to Melbourne flight, is it so crazy to be upset when one of the promised amenities is unavailable? Of course, there are many things a couple of grand can buy you, like an in-flight bar or a glass cruise cabin shower that hangs over the sea. Check those out, and other ways the 1% travels here.