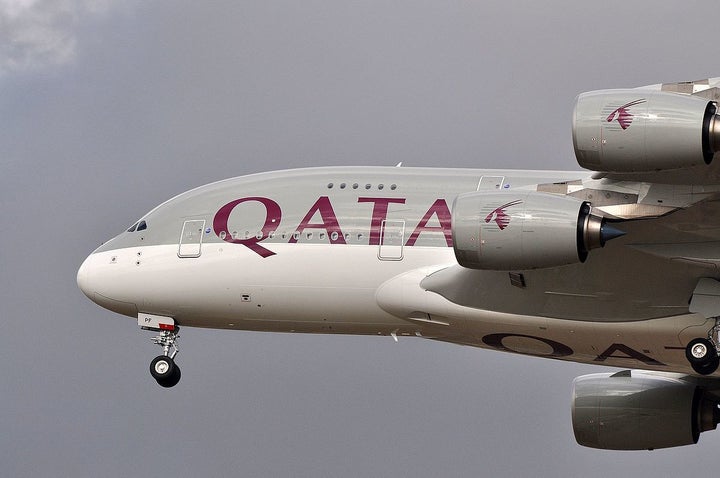 After studying Qatar Airways' Fiscal Year 2017 financial results, I wondered if its broader annual report began "Once upon a time," for their grip on reality far exceeds anything from the Brothers Grimm or Hans Christian Andersen.
Here's the non-fiction: according to forensic accountants, in its most recent 12 months, Qatar Airways received another nearly half a billion dollars in government subsidies, further violating the terms of the Open Skies agreement between the U.S. and Qatar – and threatening U.S. airlines, their employees, suppliers and the communities they serve.
And more truth: Qatar's FY2017 operating loss nearly doubled from the previous year, from minus $358 million to minus $703 million, representing 7 percent of total revenues. In addition to ordering more wheelbarrows to carry cash from the state treasury to the airline, Qatar Airways Chairman and CEO Akbar Al Baker will need some big storage tanks for all that red ink.
According to Qatar Airways, the carrier earned nearly $540 million in profits in the 12 months ending March 31. But deconstructing its financial report, the tricks and gimmicks are obvious:
Assets in property, plant and equipment were sold for $591 million to unidentified parties. Who do you suppose it was?
$298 million in net profit came from sales of duty free goods and liquor; the State of Qatar has granted the airline a monopoly to sell these two groups of products, at huge markup.
Qatar Airways did not identify related-party transactions, as would be required in the U.S. or Europe; "all in the family" seems to be the rule. Both of the other Gulf mega-carriers, Emirates and Etihad, also do this (I wrote an article on Etihad's sketchy practices in 2015).
It's worth pointing out that these sorts of accounting shenanigans, which should be shocking to U.S. investors and Wall Street analysts, are business as usual in countries like Qatar. Sure, they hire big-name accounting firms to do their books, but transparency and completeness are simply not familiar concepts to people like Mr. Al Baker.
Nor is genuine profit – real airline revenues exceeding expenses – a meaningful idea for Qatar. The government of Qatar owns the airline and will do whatever it takes to grow it, as an element of a strategy to diversify Qatar's economy away from dependence on energy. A diversification strategy is fine, but not if it breaks the law (massive subsidies violate Open Skies agreements) and distorts competition. Qatar Airways, Emirates and Etihad have all been growing much, much faster than global air travel demand, and that growth – essentially dumping seats, not unlike dumping steel or solar panels – threatens U.S. network airlines, their European partners and airlines around the world. The threat is not just to U.S. airline jobs, but indirect impact on airline suppliers, the host communities, tax revenue, and more.
In a related action this week, Qatar Airways announced it would like to buy 10 percent of American Airlines (with cash from the Qatari treasury, of course), a move received with a resounding thud at my former employer. And for good reason: American doesn't need investment help, and it is committed to ending the illegal subsidies to Qatar Airways, Emirates, and Etihad. As a seasoned airline veteran, my recommendation to Mr. Al Baker is to focus not on foreign investment, but on figuring out how to operate a real airline that competes fairly.
Back in Washington, news of $491 million of additional state subsidies to Qatar Airways is yet more evidence that the Trump administration needs to start to deliver on its promises to end trade cheating. There could be no more compelling test case than this one.
REAL LIFE. REAL NEWS. REAL VOICES.
Help us tell more of the stories that matter from voices that too often remain unheard.
BEFORE YOU GO