Business travelers on Qatar will receive a USB device before boarding so they can download work from their personal computers. They'll then have to pass their personal laptops to gate staff to be stowed with the plane's checked baggage, and continue where they left off on the loaners.
Some of the nine airlines hit with the ban have responded with free Wi-Fi and iPads, but Qatar is the first to buy computers for travelers' use.
The airline "has taken the notable step to purchase laptops available for loan on all of their U.S. flights, meaning uninterrupted productivity and service throughout their journey," chief executive Akbar Al Baker said in a press release. "...We have not rested until we could offer a true solution to our passengers."
Non-business travelers on Qatar will get an hour of free Wi-Fi and a special rate of $5 for access for an entire flight.
And Turkish Airlines is rolling out free Wi-Fi.
While the ban is inconvenient, aviation experts say it could be based on a legitimate threat. Kudos to these airlines for making the best of a sticky situation.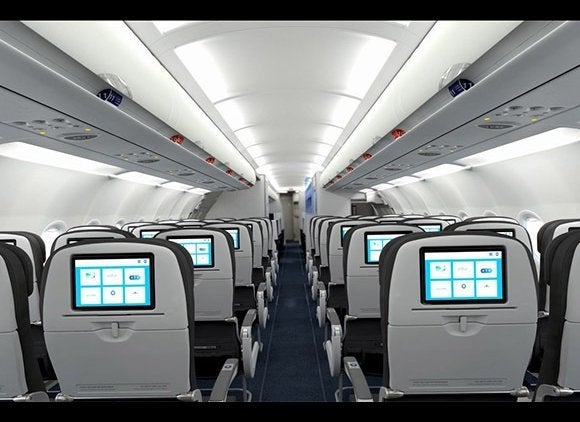 The 10 Best Coach-Class Airlines in the World