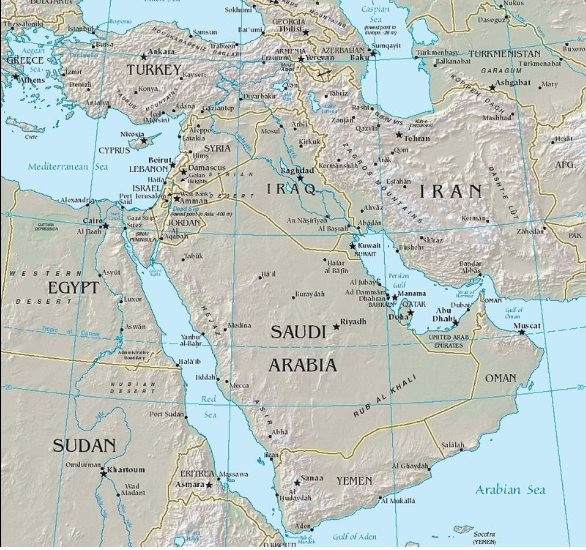 Speaking from the Rose Garden, President Trump, explicitly condemned Qatar for terrorism. He recently, pointed out during a press conference "The nation of Qatar has historically been a funder of terrorism at a very high level."
Qatar's relationships with designated terrorist groups have been multi-dimensional. A new documentary film, called "Qatarism: A Documentary Film Exposing Qatar's Funding of Terrorism", will be representing an exclusive look into Qatar, "the two-faced world". The documentary will shed light on the nuanced aspects of Qatar's funding of terrorism. It is produced by Margin Scope which previously produced a successful documentary film, best capturing Iran's politics, and attracted many viewers and high viewing rates.
Qatar has been characterized and dubbed as "Club Med for terrorists" by an Israeli diplomat and the most "two-faced nation in the world, backing the U.S.-led coalition against the militants of the Islamic State while providing a permissive environment, in the words of one top American official, for terrorist financiers to operate with impunity". Qatar has long been criticized for its relationships with terrorist groups.
For example, the US Congress was long before aware that "Qatari-based charities were helping move and launder money linked to al Qaeda, providing employment and documentation for key figures in the operation".
The Telegraph wrote "It must be made clear to Qatar that all violent extremists are enemies and the funding of them by sympathisers must be stopped."
The Qatari government supports groups, such as Hamas, which is considered as a foreign terrorist organization by several countries including the United States, Israel, Canada, and Egypt.
The Country Report on Terrorism released by the U.S. State Department on Qatar remarks that "entities and individuals within Qatar continue to serve as a source of financial support for terrorist and violent extremist groups, particularly regional al-Qa'ida affiliates such as the Nusra Front".
Previously, 24 members of the House Foreign Affairs Committee signed a letter suggesting that sanctions should be imposed on Qatar if its government does not stop terror finance. Rep. Ileana Ros-Lehtinen (R-FL) pointed out "the very same Qatar that the administration entrusted to monitor the Taliban 5, who were swapped for Sergeant [Bowe] Bergdahl, and which it recently agreed to an $11 billion arms sale with" as also having "been known to be perhaps Hamas' largest financial patron." It seems that Qatar and Iran complement each other. Qatar has also been criticized for its support for extremist groups in several countries including in Syria.
Accordingly, in addition, Qatar has not been complying with those international sanctions with regards to designated terrorists based in Qatar. In December 2013, the US designated Abd al-Rahman bin Umayr al-Nuaymi, based in Qatar, as a Specially Designated Global Terrorist (SDGTs). The U.S. Treasury Department placed sanctions on Nuaymi and described him a "Qatar-based terrorist financier and facilitator who has provided money and material support and conveyed communications to al-Qa'ida and its affiliates in Syria, Iraq, Somalia and Yemen for more than a decade."
It is the time to demand Qatar to change its behavior. The United Arab Emirates, Saudi Arabia, Egypt, and Bahrain have broken off diplomatic ties and blockaded Qatar. It is time to delve deep into Qatar's links to terrorist and extremist groups. President Trump concluded that Qatar has to end its support for terrorism "I decided, along with secretary of state Rex Tillerson, our great generals and military people, the time had come to call on Qatar to end its funding, they have to end that funding and its extremist ideology".
----------------------------------------------------------------------------
You can order Dr. Rafizadeh's books on Here. You can sign up for Dr. Rafizadeh's newsletter for the latest news and analyses on Here. You can contact him at Dr.rafizadeh@post.harvard.edu or follow him at @Dr_Rafizadeh.
Harvard-educated, Dr. Majid Rafizadeh is a world-renowned businessman, a leading Iranian-American political scientist, president of the International American Council on the Middle East, and best-selling author. He serves on the advisory board of Harvard International Review.
Dr. Rafizadeh is frequently invited to brief governmental and non-governmental organizations as well as speak, as a featured speaker, at security, business, diplomatic, and social events. He has been recipient of several fellowships and scholarships including from Oxford University, Annenberg, University of California Santa Barbara, Fulbright program, to name few He is regularly quoted and invited to speak on national and international outlets including CNN, BBC World TV and Radio, ABC, Aljazeera English, Fox News, CTV, RT, CCTV America, Skynews, CTV, and France 24 International, to name a few. . He analyses have appeared on academic and non-academic publications including New York Times International, Los Angeles Times, CNN, Fareed zakaria GPS, The Atlantic, Foreign Policy, The Nation, The National. Aljazeera, The Daily Beast, The Nation, Jerusalem Post, The Economic Times, USA Today Yale Journal of International Affairs, Georgetown Journal of International Affairs, and Harvard International Review. He is a board member of several significant and influential international and governmental institutions, and he is native speaker of couple of languages including Persian, English, and Arabic. He also speaks Dari, and can converse in French, Hebrew. More at Harvard. And You can learn more about Dr. Rafizadeh on HERE. The post was originally published on the Arab News.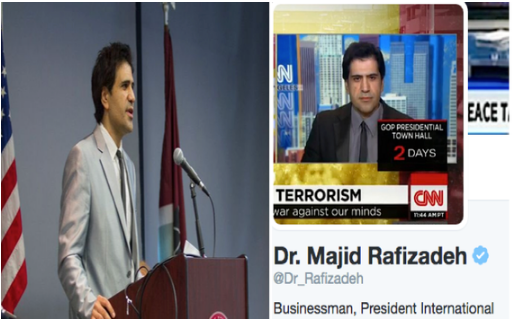 Related
Popular in the Community