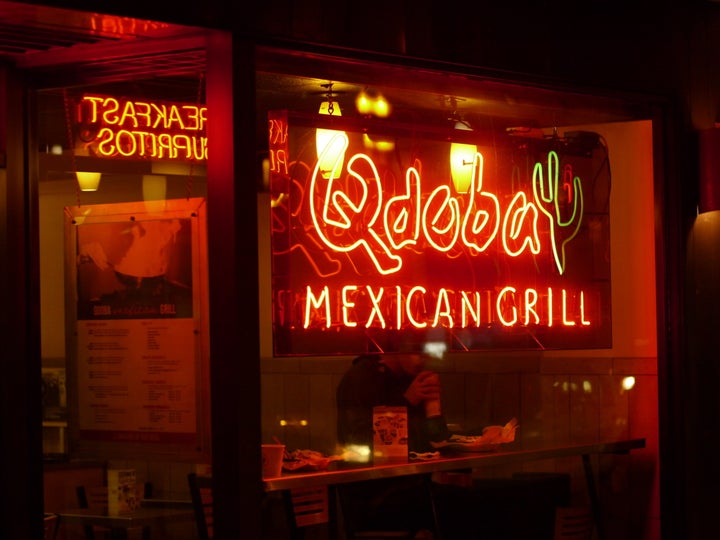 What do you love more, your beau or your burrito?
You don't have to choose. Qdoba will let you love one to get the other again this year, when the Mexican chain brings back its kiss-a-person-for-a-free-entree program this year -- perfect for anybody who doesn't want a side of E. coli for Valentine's Day (Chipotle burn).
When you get to a register at any participating Qdoba on Feb. 14, all you have to do is "share a kiss" and you'll get a free entree with the purchase of one.

They offered some inspiration in a media release: "The kisses can be creative -- kiss a picture of your favorite celebrity crush, your significant other, or even kiss yourself -- it all counts!"
As if that's not enough incentive to put on your lip gloss, this year they're offering a chance to win $500 or Qdoba gift cards by sharing a selfie in Qdoba between Feb. 10 and 15 using the #QdobaForAKissSweeps hashtag (winners will be selected at random from all eligible entries and contacted on Twitter or Instagram beginning Feb. 18.)