Ever since a certain octogenarian worked her restoration magic in a church in Spain, we can't help but imagine the face of Beast Jesus any time the words "botched fresco" are uttered.
So, when we heard about the disaster of a paint job that happened in the Chinese city of Chaoyang, we immediately wanted to tip our hat to the original fresco fiend, Cecelia Jimenez. Come on, nothing can beat this, right? Well, almost right.
Two Chinese government officials have lost their jobs due to an atrocity of a restoration project enacted on a Qing dynasty fresco this month, reports The Telegraph. The £100,000 ($161,000) makeover in the Buddhist Yunjie Temple resulted in a colorful, cartoon-esque effort that appears more like a still shot from a Disney film than a restored version of an ancient relic.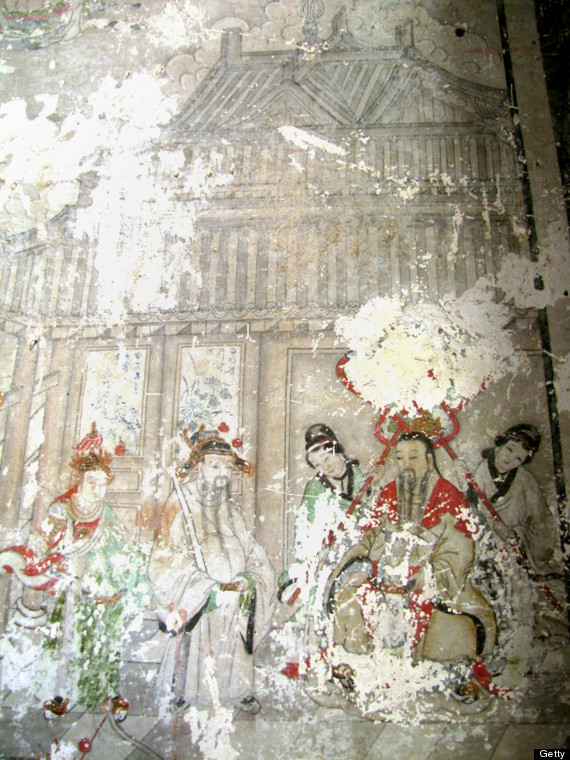 Before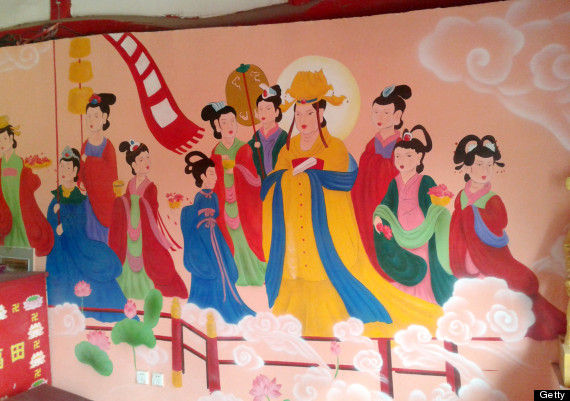 After
Li Haifeng, a senior official with the Chaoyang government, explained to the Global Times that the temple's abbot sought permission from a local area management office to restore the temple's fading fresco. Without permission from the provincial government, that office enacted the restoration using an unqualified third party company.
Its work was so bad that the an official tasked with "temple affairs" and the head of the local cultural heritage monitoring team were given pink slips soon after the restoration was completed, and "inspection and law enforcement" groups were dispatched to the scene of the crime to prevent further paint horror.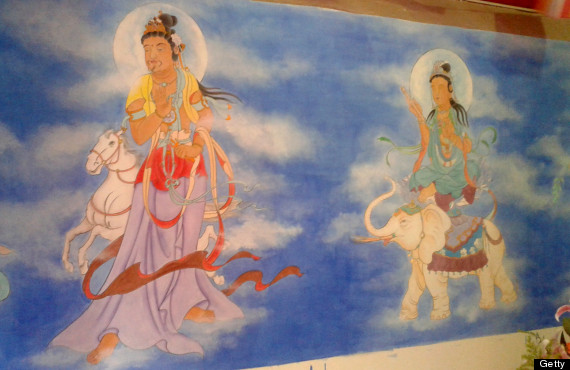 After

After
Let us know your take on the latest botched restoration in the comments. And for ol' times' sake, here's the famed Beast Jesus.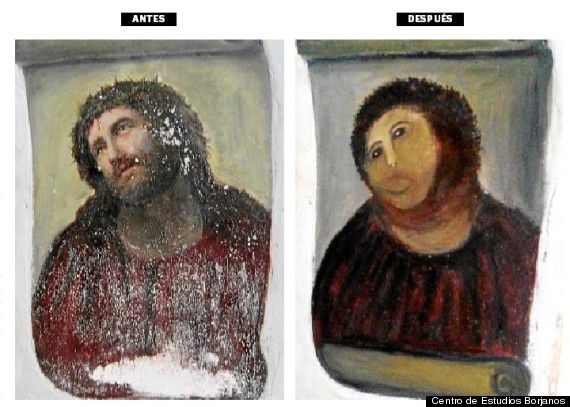 Related
Popular in the Community