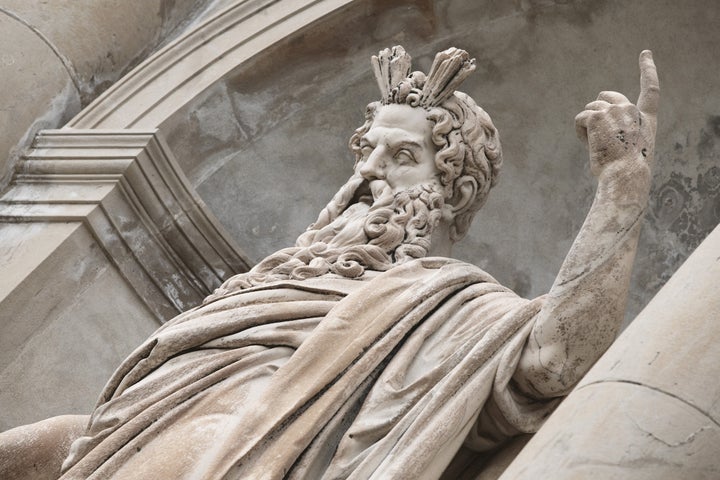 Ruby Sky Stiler is a Brooklyn based artist who had two concurrent shows in New York City. A solo exhibition at Nicelle Beauchene in the Lower East Side which runs until February 27th and a project-room show at Derek Eller in Chelsea that recently closed. Her work is noted for creating sculptures and environments that invoke classical icons, up-ended feminist imagery and formal pursuits. Interview with Timothy Hull, February 2011.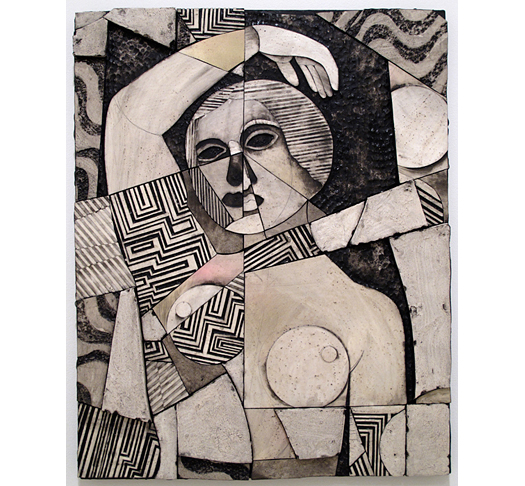 Timothy Hull: The title of your current solo show at Nicelle Beauchene is Inherited and Borrowed Types and I was wondering if you could elaborate on how that relates to the imagery and concepts.
Ruby Sky Stiler: Inherited and Borrowed Types is a chapter title excerpted from A Handbook of Greek Sculpture, a dusty old book I found at a yard sale a few years ago. The chapter outlines the influences from which early Greek art was derived, and indicates that the highest, most idealized forms of Greek art can be, in most cases, traced back to an origin which is not Greek. The term "type" in this context refers to any figurative Greek form. My sculptures also mimic a "type" which I didn't originally invent. In this show, I continued the lineage of borrowed "types" by referencing the classical figurative canon-and pushing them into a territory that is my own.
I've also used this same book as a basic art material, through weaving its fragile, yellowing pages together into collages shown alongside the sculptures.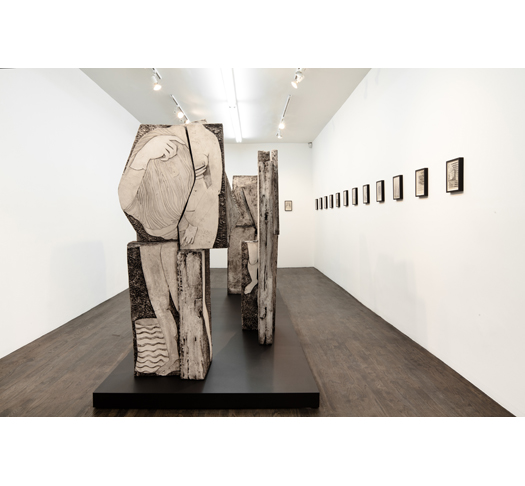 TH: Your sculptures have a real two-dimensional quality to them, almost like they use the language of painting and drawing. What can you say about the very close connection between 2D and 3D in your work?
RSS: The two-dimensional quality mimics low relief, a technique typically incorporated into architectural facades, as opposed to freestanding figurative sculpture. I began placing discordant fragments rendered in this way together to form a whole figure-and was interested in how the resulting object would formalize the activity of my process. The single sided pictorial slabs also provide an alternative, abstract view that speaks more to the language of 20th century sculpture than ancient art. My intention is for the sculptures to be seen in the round, and the minimal shapes that form their "backs" are equally as meaningful as the figuration.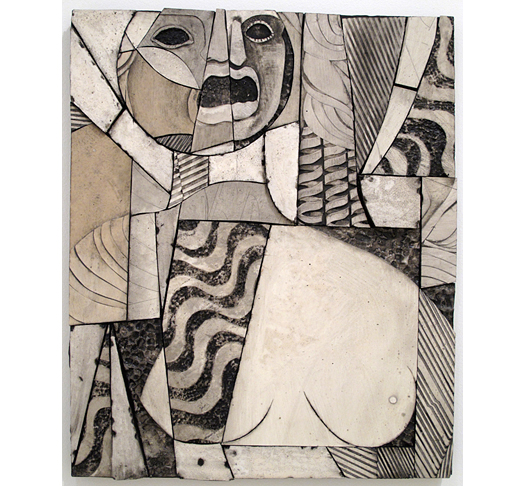 TH: Are there particular ancient myths, stories or parables that have inspired your work? Where does some of the source material derive from?
RSS: Nothing in particular. I've sampled iconography from sculptures depicted within the pages of reference books for classical art, but I used a wide range of sources to conjure these sculptures: contemporary, ancient and imagined. Recently, I've been looking at Picasso's concrete sculptures, Louise Nevelson's assemblages and vintage fashion illustration and textiles, to name a few. Generally, I've tried to create a mood by harnessing the cultural currency of a seemingly ancient form, though a broader range of references influence me.
TH: If you could travel back in time to a particular period and be a passive observer for a day, where would you go?
RSS: I would love to go to ancient Pompeii, which is the site that inspired this vein in my work in the first place. But I would get out before burning lava covered me and turned me into a future famous archeological discovery!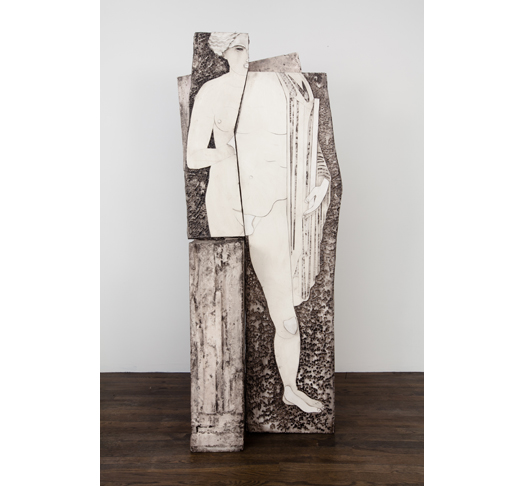 To see more of Derek Eller works, click here.
To see more of Nicelle Beauchene, click here.
All images courtesy of Nicelle Beauchene and the artist.
Calling all HuffPost superfans!
Sign up for membership to become a founding member and help shape HuffPost's next chapter