Moshi Moshi, Britain's first conveyor-belt sushi bar, has something rather unusual circling their restaurants these days -- QR code sushi.
The restaurant has long partnered with the Marine Stewardship Council, a sustainable seafood watch group. To celebrate serving their 10,000th MSC certified sushi dish, Moshi Moshi took on the challenge of creating a QR code which would indicate which sustainable fish their diners were eating and where it came from. The catch? It had to be part of the sushi itself. This beautiful video chronicles their many failed attempts to create QR codes out of everything from green tea powder to squid ink. A QR code, for those who have ignored those weird, squiggly boxes that have started to show up everywhere, is essentially a barcode designed to take the user quickly to a designated URL, usually via a smartphone app.
Aside from some lovely sushi ogling, we all get to share the sushi chefs' elation once they finally get it right. Seriously, is there anything more heartwarming than an elated sushi chef? We can't think of a single thing.
Related
Before You Go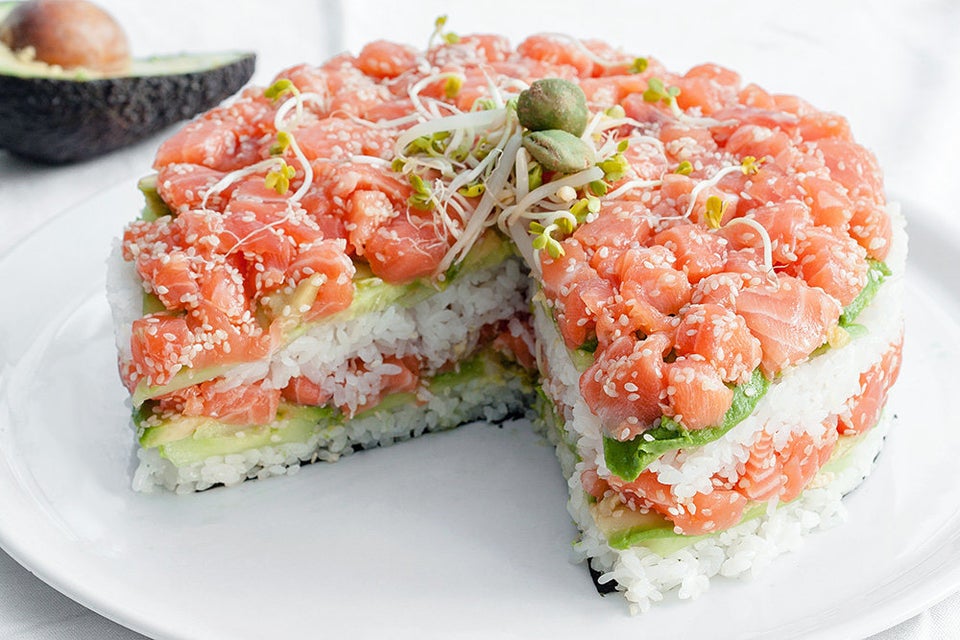 Sushi Cakes