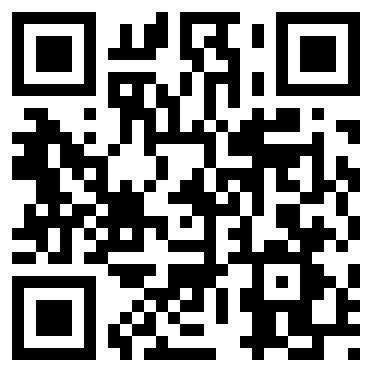 You gotta love this QR code marketing program from Planned Parenthood of Greater Northwest. They distributed 55,000 condoms to colleges in western Washington state with QR codes that when scanned went to a sex check-in site called Wheredidyouwearit.com.
During National Condom Week this month (they really have a week for everything, don't they?), the site had 65,000 visitors and 4,500 check-ins.
In addition to being a successful program, this QR code promotion has some lessons for causes that want to use these popular black and white mazes for marketing.
Your QR code landing page needs to be mobile friendly.
Planned Parenthood's mobile page is well designed and keeps the mobile user in mind. QR codes link to web pages that need to be optimized for the tiny screen. That means your content needs to be visible without the need to pinch or expand the screen. You also have to keep images to a minimum, avoid things like Flash, which doesn't run on Apples's iPhone, and avoid form fields that look more like a crossword puzzle.
QR codes require a Plan B.
I hate when I see a QR code slapped on something with no explanation of what it does or where it goes. You're appealing to a very narrow audience when you only use a QR code. Yes, QR code scanning is increasing, but people are still getting used to them. Even with the QR code prominently displayed on the condom packaging, only 20 percent of site visits came from mobile devices. That's why it's a good idea to include a website, or give people the option to text you, as Heinz does on its ketchup bottles.
While I discovered that women drive condom purchases worldwide by as much as 70 percent, my bet is that men are scanning QR codes and logging their conquests on the website (Lots of lying, for sure. You got the condom in Washington but you used it in Myanmar, my ass.). Sixty percent of QR code scans are performed by men ages 18-34. Checkin services such as this one, which is similar to Foursquare, are predominately used by men. I expect QR code scans and checkins among women to jump this year as both actions become more mainstream. However, causes would be wise to use QR codes when young men are a key part of their target audience.
The QR code isn't the star.
QR codes link the offline world to online content and Planned Parenthood treats theirs like the tool it is. While the code is an interesting part of the campaign, it's not the star. The star is that Planned Parenthood created a sex check-in site to promote condom use! If you're creating a promotion and you think the QR code is its best, most creative feature, it's time to go back to the drawing board.
QR codes can carry viruses.
Because you don't know what's encoded on a QR code when you scan it, you could be giving a virus a foothold on your mobile device without even realizing it. As a practice, I don't scan a QR code that doesn't tell me what it links to or is on a sticker. The cyber criminal might have covered the real QR code with a fake. Also, I try to pay close attention after I scan a code to see if anything strange is happening (e.g. not going to the site I thought, there's a request to install something on my device) so I can abort the action.
Pulling out won't save you from a virus in real life. But it just might save your mobile device from one.