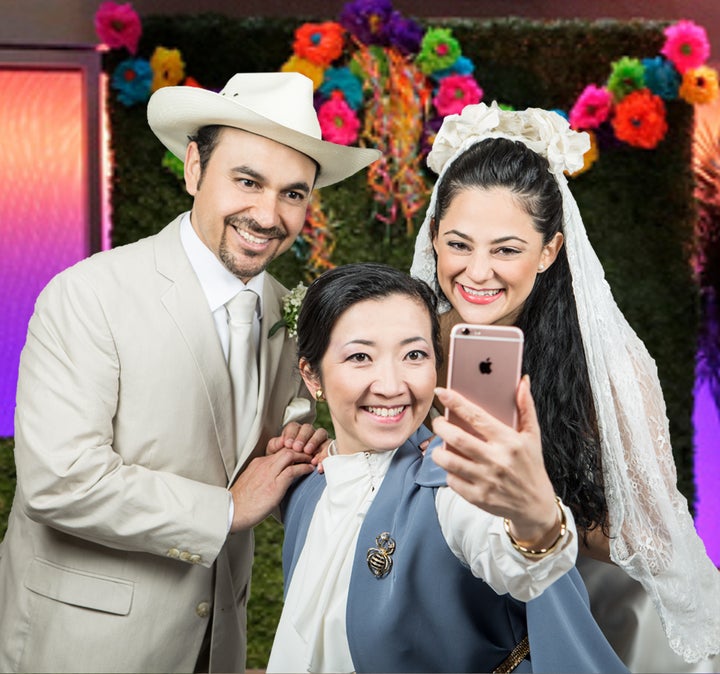 When Pierre-Augustin Caron de Beaumarchais first attempted to stage his play The Marriage of Figaro, the paranoid French King Louis XVI took one look at the cuckolded Count and forbid the play from being performed. The King was horrified by the play's satirical attack on a member of the nobility, a storyline which both foreshadowed the incipient French Revolution, and is also said to have been the first step of it. Eventually, with some minor rewrites, the play was allowed to be performed, but this frightened reaction from the royal court has become an important part of the play's history. This happened in the 1780's in France, but I'll leave it to you to draw your own parallels to present day matters. Actually, I'm going to leave it to Melissa Crespo, director and associate producer of an updated (and timely) adaptation of Mozart's opera version of this play, now called ¡Figaro! (90210).
Crespo describes the play as, "a present-day adaptation of Mozart's The Marriage of Figaro, [that] modernizes the Count into the character of Paul Conti, a real-estate tycoon with conflicted feelings towards immigrants." Crespo has been working as the director of Vid Guerrerio's for five years, since its start at LA Opera. She describes the initial production process by saying that the play, "happened during a heated moment of immigration reform between President Obama and Congress. At the time, the president was trying to keep families together through his program Deferred Action for Parents of Americans (DAPA), which he introduced in November 2014 along with Deferred Action for Childhood Arrivals (DACA). Of course, last year this program was blocked in court, and in no time, we found ourselves in one of the most bitter elections regarding immigrants. While Vid and I were preparing to bring ¡Figaro! (90210) to NYC's Off-Broadway, we were stunned by the sudden presence of Trump and his hatred for Mexicans and immigrants. [...] Suddenly, immigration reform hit way closer to home. Not only were we celebrating immigrants, but also defending their legitimacy. Reporters asked us if we wanted presidential candidate Donald Trump to attend a performance and we all shouted 'Yes! He can learn a thing or two!'"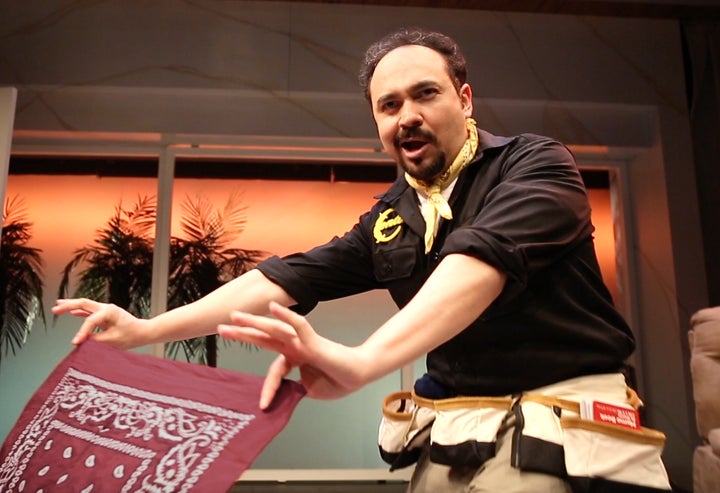 That offer still stands. And the production just got a lot easier for President Trump to see, as it's now come to the middle of Times Square. The Duke on 42nd Street will house this multiethnic and multilingual production (sung in English and Spanglish) during a three week run, beginning on April 7th. This true celebration of diversity took on a new urgency after the election, when work on the opera became even more important to Crespo and Guerrerio. Crespo says,
Like many on November 9, 2016, I crawled under the covers for a few days. In ¡Figaro! (90210), when Figaro's fiancée Susana is blackmailed into paying her illegal border crossing fee or else face deportation, she sings "It's amazing how foolish I have been/ I always thought that the little guy could win/ I can't believe this is happening here in the USA." I indeed felt foolish. Is this really happening? I was born here while my father immigrated from the Dominican Republic, and my maternal grandparents came from Chile and Puerto Rico. Despite routinely visiting my family in those countries and growing up with rich cultural traditions, my Chilean grandmother insisted on embracing her American citizenship and only speaking English. To this day I have a complicated relationship with Spanish. Vid Guerrerio grew up in an Italian-American family with grandparents who also forced his parents to speak English. "And that was because growing up in the '50's, it was absolutely crucial that to be an American you had to give up your cultural heritage and speak 'American.'" Vid wrote ¡Figaro! (90210) after seeing a family member yell at an ATM machine because the screen asked "English or Spanish?" "For this family member, who had lived through an experience of giving up their family identity, their cultural identity, to become American, this notion that now America was changing and you didn't have to choose, you didn't have to adapt, you could somehow be multiple things at once, provoked a profound emotional reaction," he said. "I think the emotion was grief and, as the Greeks knew when they invented theater, unresolved grief has the power to wreak havoc on civilization."
Although the important political implications are a large part of remounting this play at this particular moment, I also want to note that Crespo's theatrical credits ensure that this production will be a great theatrical experience. I first met Crespo while working together on The Fulcrum Theater's production of Jorge Ignacio Cortiñas's Bird in the Hand several years ago, and was immediately impressed by her talent and creativity. Since that time, she has been busy direction all over the world. She most recently directed Karen Zacarías' Destiny of Desire at Garden Theatre in Florida, and prior to that she could be found directing Desiree Burch and Dan Kitrosser's Tar Baby in Scotland, London, New Zealand, and Finland. With a source material, purpose, and artistic team like this, ¡Figaro! (90210) is not to be missed. I truly look forward to seeing this production, which sings out the refrain of love trumping hate in a moment when we need theatre to inspire and empower us to do just that.
Popular in the Community