New toolkit offers suite of objective tests to accurately assess cognitive function and balance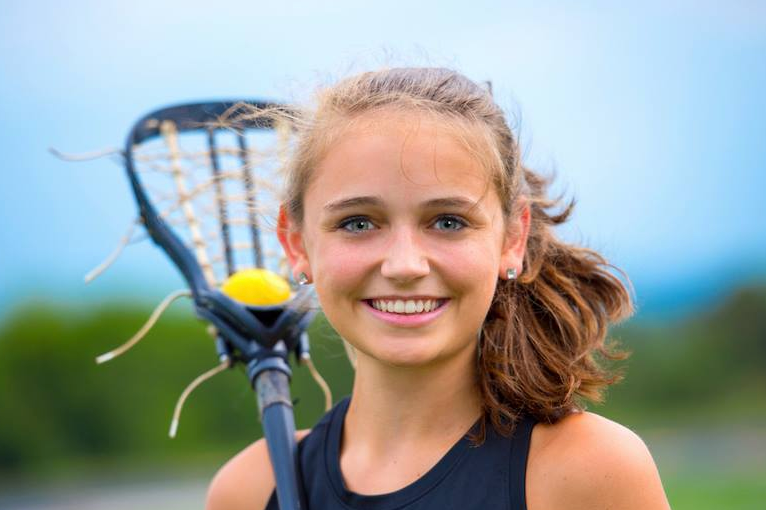 SYRACUSE, N.Y., --  Quadrant Biosciences Inc., a Syracuse, New York-based Life Science company, has announced the commercial release of its ClearEdge Brain Health Toolkit for sale in the U.S.  The company, which focuses on the development of functional assessment and epigenetic biomarkers, has spent several years researching and developing the ClearEdge Toolkit as a way of objectively and quantitatively assessing and monitoring indicators of brain health.  The Toolkit, designed in conjunction with SUNY Upstate Medical University, is now available for sale to clinicians across the country.
The ClearEdge Toolkit was designed to respond to the growing concern over brain health and injury, particularly among youth athletes, and the need for more objective assessment tools.  But its roots lie in a very personal experience.  Five years ago, Quadrant Biosciences Founder and CEO Richard Uhlig, watched as his youngest son was checked into the boards of a youth hockey game and suffered a concussion.  He became frustrated with the paucity of information about the injury, and the subjective nature of its diagnosis.  "It was clear that the diagnosis of the injury, and the management of recovery, were based on physician's best guess, and for a brain injury, that was unacceptable," said Uhlig.  So the retired Wall Street executive proceeded to consume all of the available literature on the subject, meet with prominent researchers, clinicians, and engineers, and self-fund what is now Quadrant Biosciences.
The company also moved their office from Ithaca, New York to the Institute for Human Performance ("IHP") at SUNY Upstate Medical University, as part of the START-UP NY Program to facilitate partnerships between businesses and universities.  This move proved serendipitous, as the IHP also happened to house the highly regarded Upstate Concussion Center and state-of-the-art Motion Analysis Lab.  "Being co-located at the IHP has allowed us to interact with top notch clinicians and researchers on a daily basis," said Uhlig. "This has created a fertile, symbiotic environment for the development and commercialization of the latest scientific and medical discoveries – a great example of translational research in practice."
The ClearEdge Toolkit consists of a suite of cognitive and balance tests, as well as a comprehensive collection of patient symptoms and injury history questionnaires.  According to Uhlig, this allows clinicians the "flexibility to tailor assessments and track various brain health issues such as neurological and balance disorders." A typical test that includes both cognitive and balance assessments takes approximately 20 minutes. The test results are then uploaded to a HIPAA-compliant, secure cloud storage system and detailed reports are immediately available to the patient's health care practitioner. 
With the commercial launch of ClearEdge, Uhlig's five year personal mission has finally come to fruition.  "This has been a very personal journey for me," he reflects. "I started ClearEdge out of concern for my kids' health and frustration with the tools available to baseline and assess head injury.  Seeing it evolve into an effective tool for monitoring and assessing neurological disorders, balance-related issues and overall brain health, is immensely gratifying."
Quadrant Biosciences Inc. is a Life science company involved in the development of functional assessments and epigenetic diagnostic solutions for large-scale health issues.  The company participates in the Start-up NY program, a New York State economic development program. Quadrant Biosciences has also entered into collaborative research relationships with a number of institutions including SUNY Upstate Medical University and Penn State University to explore and develop novel biomarker technologies with a focus on Autism Spectrum Disorder, concussion, and Parkinson's Disease.  For more information about the ClearEdge Toolkit, visit www.clearedgetest.com or contact them at info@QuadrantBiosciences.com. For more information about the company, visit their website at www.QuadrantBiosciences.com.
SOURCE Quadrant Biosciences Inc.
Amy Zellmer is an award-winning author, speaker, and advocate of traumatic brain injury (TBI). She is a frequent contributor to the Huffington Post, and has created a privateFacebook group for survivors and also produces a  podcast series. She sits on the Brain Injury Advisory Council (BIAC) through the Brain Injury Association of America's and is involved with the Minnesota Brain Injury Alliance. She travels the country with her Yorkie, Pixxie, to help raise awareness about this silent and invisible injury that affects over 2.5 million Americans each year.
Calling all HuffPost superfans!
Sign up for membership to become a founding member and help shape HuffPost's next chapter
This post was published on the now-closed HuffPost Contributor platform. Contributors control their own work and posted freely to our site. If you need to flag this entry as abusive,
send us an email
.