This article comes to us courtesy of InternationalLiving.com, the world's leading authority on how to live, work, invest, travel, and retire better overseas.
It started with a fever that didn't go away. Ill and worried, I finally went to the emergency room. It was my first time sick in Uruguay and I wasn't sure what to expect. But, thanks to the great care and house calls of the doctors and nurses, I was soon enjoying a grilled steak to celebrate my recovery. And now -- after living here for seven years -- health care is one of the things I appreciate most about my adopted country.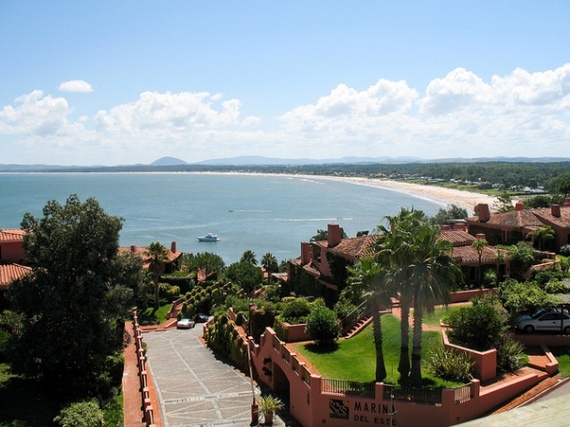 Photo from InternationalLiving.com
For a start, the cost is a fraction of what I paid for private coverage in the U.S. A good example is my knee surgery. The pre-surgery testing was thorough and the doctor who operated on me was first-rate. In the U.S. it would have cost around $17,000. I had health insurance in the U.S., but it came with a $5,000 deductible and pages of exclusions. With my coverage in Uruguay, my out-of-pocket costs -- including an MRI and physical therapy -- were around $400.
Uruguay is not a medical-tourism destination or a place where people come for the health care alone. However, if you fall in love with Uruguay, as I did, and decide you want to live here, the chances are good you will be able to get quality health care at an affordable price.
There are some limitations...if you're over 60 or have a pre-existing condition, your options narrow, but you still have choices, something I'll explain in a minute.
But let's start with your alternatives: There are private health-insurance companies, including Blue Cross and Blue Shield of Uruguay. There is a public healthcare system, with hospitals and clinics spread across the country. And there are private-hospital membership plans. The most popular choice for expats living in Uruguay is a type of hospital plan called a mutualista.
A mutualista is different from health insurance. With a mutualista, there is no middleman between you and the private hospital that provides your medical care. There is no deductible, no lifetime cap, and no complicated terms to decipher.
Once accepted as a mutualista member, you can go to the private hospital or one of its clinics for all your medical needs, including routine doctor visits, tests, procedures, surgeries, and emergencies. Membership costs about $100 per month and there is also a small co-payment due when you see a doctor or have a test.
Like private insurance companies, a hospital mutualista sets its own age and pre-existing condition guidelines for accepting or not accepting non-employed members. Some are reluctant to take new members over 60 or 65. That said, some mutualistas do accept new members over 65, and one mutualista has no age limit at all.
I recommend looking into Asociación Española in Montevideo. It is the largest hospital in Uruguay, plus it has 20 satellite clinics. While the age requirements at Asociación Española can change, Ben Thomas, an expat from Nevada, was accepted when he was 67. And Roger and Candy Hughes, expats from Kentucky, were accepted two years ago, when Roger was 69.
Another mutualista worth considering is Médica Uruguaya, which has no age limit. It's the best choice if you cannot apply to Asociación Española because of age. It has a hospital and 12 satellite clinics in and near Montevideo. See here.
Then there are other types of hospital plans besides mutualistas. The British Hospital in Montevideo, often considered the gold standard of Uruguayan health care, has its own hospital plan, called the "Hospital Scheme." In Maldonado, next to Punta del Este, there is a hospital called Semm-Mautone, which offers both a mutualista and a separate VIP plan.
The Hospital Scheme and the VIP plan are examples of premium-service plans. With a premium-service plan you can expect shorter waits, faster and easier access to doctors and hospital services, and a private room if hospitalized.
Premium-service plans are nice, but they are not right for everyone. They cost more than twice as much as a mutualista. And the British Hospital is strict about age and pre-existing conditions. It doesn't accept new members over 65.
Of course, some expats who belong to a good, affordable mutualista like Asociación Española will occasionally see a specialist or get a medical test quickly at the British Hospital or a top-notch private clinic. They simply pay for the visit out-of-pocket. It usually costs between $75 and $100 to see a specialist. There are no restrictions for age or pre-existing conditions for this out-of-pocket service.
All hospital plans--including mutualistas--have various prescription discount programs, too. Non-emergency optometry and dentistry, as well as visits to a psychologist, are not included services with most plans. In addition to private health-care options, Uruguay has a public health-care system known as ASSE. To use ASSE as your regular health-care plan, you make monthly payments, similar to a mutualista. The public system is available to anyone, regardless of age and pre-existing conditions. And the care is free to individuals with low incomes.
The service standards of the public hospitals in Montevideo are generally lower than those in a mutualista. However, some expats do use Montevideo's public system. That's because the university hospital is part of the public system, so you find doctors there who are the top experts for a particular disease or condition, or you have access to medications that are not available with a mutualista. And some expats without special needs opt to use the public system in smaller towns, where ASSE has a better service reputation than in Montevideo.
To use the public health-care system, you need a cédula (Uruguayan ID card), which you receive when you start the legal process for residence in Uruguay.
Many expats find a good English-speaking doctor the same way I did, by asking other expats in the same hospital plan. Some expats will hire a translator for doctor visits. Ana Inés Pérez Bianchi, who operates the Montevideo-based relocation service Expat Uruguay, is sometimes hired to help expats navigate the system.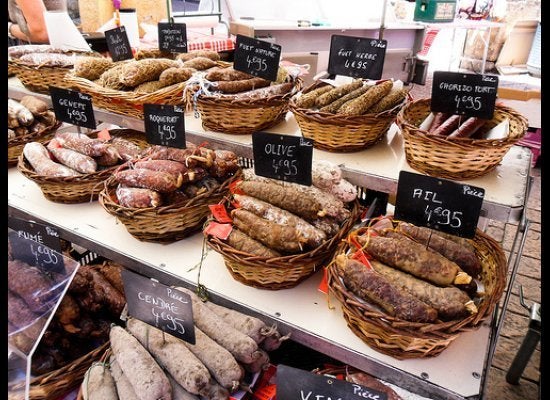 Top 5 Overseas Retirement Havens With Best Health Care 2014
Related
Popular in the Community