A U.S. hog slaughterhouse, where workers were videoed beating animals, took action on Thursday to meet demands from Hormel Foods Corp, its only customer, that it tighten controls and give extra training to staff.
A video released on Wednesday by animal activist group Compassion Over Killing showed workers at the Austin, Minnesota plant, owned by Quality Pork Processors Inc (QPP), beating, dragging and slitting the throats of live animals.
"We are extremely disappointed and concerned to see the recently released undercover video detailing instances of aggressive animal handling and employee insensitivity at one of our supplier facilities," Spam-maker Hormel said in a statement on Thursday.
It said it was bringing humane handling officers to the plant to ensure compliance with its own animal welfare standards. It has also told QPP to provide extra training, enhance compliance oversight and increase third-party auditing.
"We will be in full compliance with Hormel's recommendations," Nate Jansen, QPP's vice president of human resources and quality services, told Reuters. He added that QPP plans to strengthen its video monitoring system and improve animal handling equipment.
The animal activist group gave an unedited version of the video to the U.S. Department of Agriculture (USDA) in October. The agency said on Wednesday that if the video proved real, it would investigate.
Jansen said a USDA investigation team stayed at the QPP plant from Nov. 2-6, but had not yet released or confirmed any investigation results.
The QPP slaughterhouse is one of five in a pilot project run by the USDA that allows plants to run at increased speeds but with reduced government oversight.
The plant processes 19,000 hogs a day, according to the company's website. It exclusively supplies Hormel, one of the nation's leading producers of processed meat and pork products.
In one scene of the video, pigs covered in feces or pus-filled abscesses are sent down the plant's conveyor belt. At one point, a knife is used to cut open abscesses on dead pigs.
Jansen, who has seen the unedited video, said it was the cameraman who had cut open abscesses on the pigs, which is against company food safety policy.
A review of the three-minute video conducted by the trade association North American Meat Institute and animal expert Temple Grandin said the pigs "appeared properly stunned and insensible to pain, as required by federal law."
"No breathing, natural blinking or a righting reflex" that would present consciousness was visible, the review, posted on Hormel's website, added.
A representative for Compassion Over Killing was not immediately available for comment. Its Executive Director, Erica Meier, said on Wednesday that the video was filmed by a contractor who took a job at the plant a few months ago.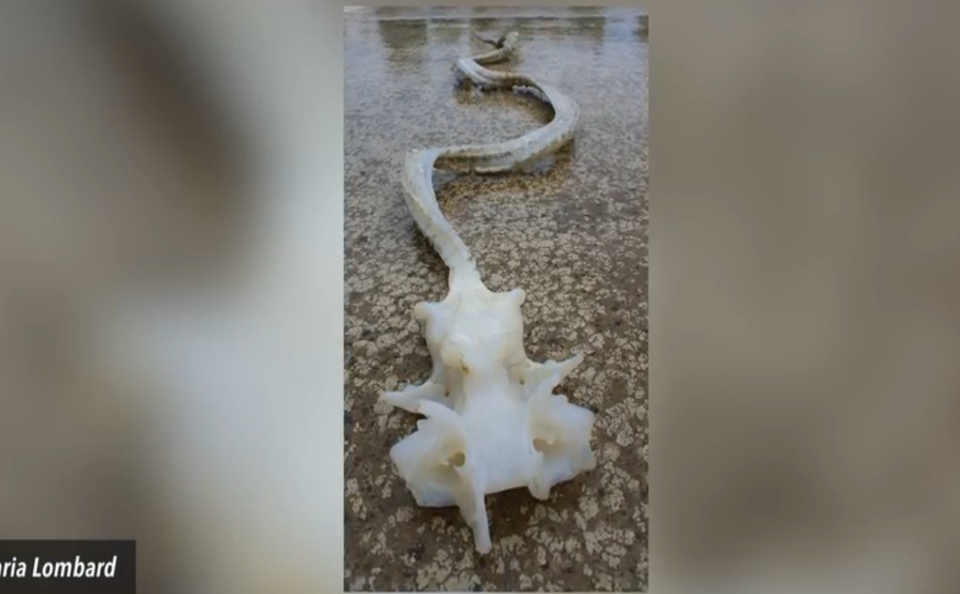 Animals In The News
Related
Popular in the Community