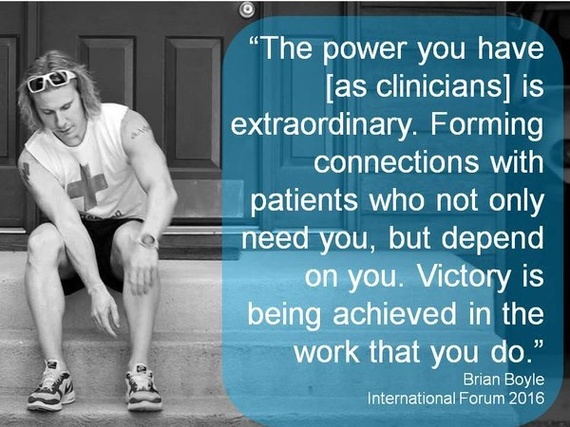 I was recently given the invitation by the British Medical Journal (BMJ) and the Institute for Healthcare Improvement (IHI) to give a keynote presentation at the International Forum on Quality & Safety in Healthcare. The Forum took place in Gothenburg, Sweden and the audience consisted of 3,300 healthcare professionals who are making an impact in quality improvement and patient safety.
The mission of the International Forum is to support the movement for healthcare improvement, to improve outcomes for patients and communities, provide practical ideas that can be implemented in the workplace, promote research into quality and safety improvement, and connect healthcare leaders and practitioners worldwide. These aims are met by bringing together a very international group of people that range from chief executives and government officials to healthcare managers and clinicians who share a concern and a passion for improving quality and safety in healthcare.
My presentation was based on my healthcare advocacy along with my personal experiences of being a former ICU patient and the three year journey it took for me to make a full recovery. During my time as a patient, I was inspired by the level of care I received from my healthcare providers, and this treatment inspired me to want to speak on behalf of the patient experience when I left the hospital in 2004.
Over the years, I have been presenting on this topic hundreds of times within the United States in order to improve the experience for not only other patients and their families, but also the care providers looking after them. Back in the summer of 2004, my goal was just to survive, but now it is more than that. It is about being a voice for patients and families as they go through their journeys in the hospital.
It was very exciting to be able to speak and visit with so many international healthcare professionals from a variety of background because I was able to listen to their experiences and backgrounds regarding measures they're taking to improve quality and safety. As a former patient, this was a meaningful discussion to be a part of and witness firsthand.
Every patient has a story and an experience, and healthcare providers all over the world are in a position to help navigate their patients throughout their personal journeys of healing. You walk into the patient's room and the goal is to, first, treat the body, and then, heal the person. You do everything in your power to help treat the injuries, symptoms, disease, and then you go about healing them by making a connection with them, communicating to them, and showing empathy and compassion. When you do this, you are not only focusing your efforts on quality and safety in healthcare, but you are also improving the patient experience.
Popular in the Community