A few days ago, on a cloudless, cool, perfect-for-leaf-peeping day, two friends and I decided to hike up Mount Osceola in the White Mountains of New Hampshire. For those of us who might have arthritic knees, bad attitudes, or are prone to blistering toes, the hike might be described as "pretty long and grueling," and, in fact, that's exactly how my husband described it to me the evening before, as I consulted with him on various trail options.
Long and grueling: full disclosure. Of course -- we decided to go for it.
After close to two hours of going up climbing over boulders, stepping over roots, and more and more up, I was pretty sure that we were making good time and we were nearing the summit. It was noon, after all, so despite the snacks, I was thinking, "lunchtime..." and in my head I was doing a little Snoopy Suppertime dance. I was really looking forward to soggy chicken with Sriracha in a 60-calorie flax seed pita (don't judge). I kept noting to my friends that we must be quite close to the summit (I had done this hike before -- I thought I recognized the terrain) and before we knew it, we'd be resting comfortably in the sun, having lunch and a sparkling water on sun warmed piece of granite, overlooking the most magnificent mountains.
That's when we ran into a group of young people coming down, and my friend asked the question that should never be asked:
"How close are we to the top?"
A look of hesitancy came over the young woman's face. She looked at her mileage counter hiking watch (those things are cool -- got to get me one), she told us the truth that we didn't want to hear: "You have a little over a mile to go."
We proceeded on. Up, and more up. Step by step.
And you know what? We made it up that mountain without a problem. And we made it down, again, step by step, just a little slower.
We didn't think of calling it quits. We barely rested. We didn't complain. We just did what we had to do.
We finally got down from the mountain, and I turned on the car to go home, to an eerie silence. The car battery had died. We got it jumped. Later, it died again. And we got it jumped again. And while I don't like to drive in the dark (#14 of statements that immediately age you), I drove home in the dark.
And it occurred to me when I was home in bed, that there really wasn't any part of the day that fazed any of us. Not even a little. We took the hike in stride (pun intended), the soggy chicken sandwich and lack of dessert (grapes are not dessert -- what were we thinking?) in stride, the blisters in stride, the dead car battery in stride. We are -- all three of us -- strong, resilient women who can pretty much deal with anything.
Why? Because all of us, well into our 50s, have had a lot to deal with.
Some might call it "grit."
Some might say it's just doing what you have to do.
My mother would call it "living with with the cards you are dealt."
I call it resilience, and I think it is the one quality you must have in your 50s and beyond, because while it is often better after 50, it sure isn't perfect. Not even close.
Resilience is getting back to living your own life to the fullest after the death of a loved one.
Resilience is finding peace with life's greatest disappointments.
Resilience is bouncing back after you lose your job.
Resilience is finding the energy to move from a home that you love.
Resilience is giving your body the physical and mental time to recover after surgery.
Resilience is finding your life again after cancer treatments.
Resilience is the ability to say, "this too shall pass," and to actually believe it.
Sure, Shit Happens at every age. At any age you may lose a job, a parent, a limb, a spouse or god forbid a child ... it's just that at 50 and older, you can be absolutely sure that quite a bit of shit is going to happen in that decade, or just beyond -- to you, or to someone you love. You can pretty much count on it.
Without resilience, you're screwed. But with it, life can be better -- as long as you make the climb up and the climb down -- step, by step, by step. And try to remember dessert.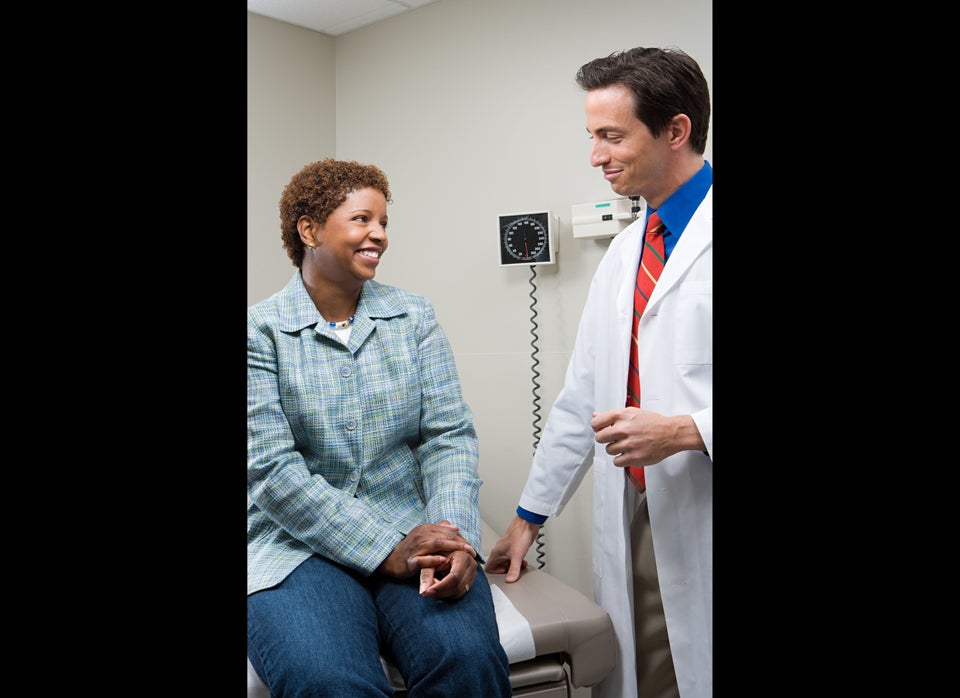 Dr. Colvin's Advice For Staying Active After 50
Related
Popular in the Community